Airservices Australia chief executive Jason Harfield
Airports will not be able to cope with predicted growth unless they continue to reap the benefits of the broader aviation ecosystem by increasing cooperation with other stakeholders, Airservices Australia chief executive Jason Harfield has warned.
Harfield says a move by operators to take part in programs such as Airport Collaborative Decision Making (A-CDM) is helping to boost efficiency not just at airports but for the industry as a whole.
He sees the outreach as an evolutionary process that has accelerated in recent years after it became obvious it was no longer enough for airports to think of themselves as stand-alone operations.
"I think because of the new runways coming on board there's an understanding that everyone's got to fit together and play in an ecosystem,'' he says.
"Everyone's trying to work out how they are going to get the best out of the entire system because that actually benefits everyone.
"If you make a choke point at a particular airport then you actually have a flow-on effect to the other airports.
"That understanding is starting to permeate much wider and I think it's for the benefit of everyone — you're not going to be able to cater for the growth that's predicted if we all play as separate entities.''
The observation comes as Harfield is overseeing some of the biggest structural changes at Airservices since the 1995 split of the Civil Aviation Authority.
Airservices was top heavy with support staff and an aggressive redundancy program last year targeted some 1100 non-operational members of the organisation's then 4500 staff, mostly with voluntary packages.
Even with 300 new hires, the net loss of 800 jobs has seen the ratio of operational to support staff has move from 4:5 to 5:4.
It has contributed to annualised costs savings of $177m and a net profit of $34m in fiscal 2017 after a loss the previous year of $127.3m.
It has also allowed the air traffic manager to freeze charges through 2018-19 with a view to ultimately reduce them.
The restructuring was, Harfield concedes, a painful exercise.  But it was one that went more smoothly than he expected with Airservices in 2016-17 recording zero significant attributable fire-fighting or air navigation safety occurrences across more than four million aircraft movements.
Also underway is the world-first and sometimes controversial move to meld the military and civilian air traffic systems under the OneSKY program, also known as the known as the Civil-Military Air Traffic Management System (CMATS).
Mixed in with this are the programs aimed at helping airports and airlines boost efficiency.
Airport collaborative decision making (A-CDM), for example, involves various partners  at airports working together to exchange operational information such as flight plans and schedule changes to boost operational efficiency. Modelled on a European system, Australia has it in place in the four major airports.
It uses advanced air traffic flow management tools such as Metron Harmony to help reduce delays and keep traffic running as smoothly as possible.
This includes a ground delay program that saves airlines fuel by holding aircraft on the ground at the departure point rather than allowing them to fly into congestion and being forced into a fuel-guzzling holding pattern.
Airservices continues to refine and tweak its capacity enhancement and flow management programs.
Harfield says it's case of sharing the right information, such as gate availability and when aircraft are pushing back, to make sure airports operate efficiently.
While the current system focuses on domestic flights, Airservices has also been looking at long-range flow control management for international services.
It is planning a trial for Melbourne, where the unexpected late arrival of an international flight can seriously affect Land Hold Short Operations (LAHSO) used to balance airport capacity.
The Airservices boss says LAHSO runs at 34 arrivals an hour but the arrival of an international aircraft can cut this to 24.
"In the peak period we can smooth out the delay for what we expect but if the internationals don't arrive either at their slot time or their planned time because they're running early or late, and they get into the wrong spot, you can actually cause significant delays at Melbourne,'' he says.
"So, our thought is that we need to actually integrate the international flights into the same flow management program."
The good news about international flights is that long stage lengths of eight to 15 hours gives air traffic control a chance to manage changes in flight rather than holding aircraft on the ground as is done domestically.
"That means that bringing them in is about getting up-to-date information from them early and then giving them the certainty of what the right arrival time for them would be and then integrating that flow,'' says Harfield.
"So we're working on that and we're going to do the trial in Melbourne because that seems our biggest issue, first and foremost, and then expand it."
A big boost to this will come from arrival space-based ADS-B, which will use satellite constellations to allow air traffic managers to get accurate information on flights far past the points they can receive it now.
However, Harfield says that will have that will have to wait for the arrival of the OneSKY system.
"Because of the time frames involved and where they're at, we wouldn't be able to make the business case to retrofit Eurocat at the moment but we would be able to by the time we get into CMATS,'' he says
The completion of the world-first amalgamation of Australia's civilian and defence air traffic control systems, has been pushed back to from 2021 to 2023.  It has come under criticism from the Australian National Audit Office and the Defence Department has listed it as a project of concern.
But Harfield says contracts are being structured so that participants are incentivised to complete it sooner.
The transition will start next year with voice switching but Harfield concedes the "back end finalisation" is a year later than he'd hoped.
However, he said Airservices was being conservative in the way it structured contracts using a schedule requiring a 90 per cent probability of on-time completion and a contract that would say all participants share in the pain as well as any gains.
"We're just making sure over the longer term, everyone is incentivised to do it the right way not just to get into contract and just steam along at the rate that we feel like,'' he says, adding that he's confident that the project will be no later than stipulated and could be completed sooner.
Harfield believes OneSKY will be a plus for airports in terms of improving efficiency.
"If we get the flows right and we get the Metron Harmony information, integrating that information means that we're minimising delays and we're making the airports run more efficiently,'' he says.
On the current debate over drones, Harfield predicts it will continue to be a complex and perplexing issue.
While he believes awareness of the issues has increased, he says there are still users who don't realise there are rules associated with the use of drones and an aviation system.
He says the key for air traffic controllers is knowing a drone's position and intent so that other operations can be protected.
In some ways, he says, the problem is not dissimilar to a violation of controlled airspace by a VFR aircraft and air traffic controllers can manage the problem as long as they're  aware of it.
"And we've got mechanisms in place to deal with that,'' he says, "it's how we expand and improve those mechanisms to deal with things like drones.''
Exactly how drones can be detected and Identified is being debated in a Civil Aviation Safety Authority discussion paper but Harfield points to advances in technology.
One possibility is mandatory ADS-B for drones and Harfield says he understands there are now ADS-B transmitters that are the size of a chip.
"With something like that, or drones being able to be digitally identified in some particular way, then half the problem goes away,'' he says. "Then you're dealing with congestion.''
Steve Creedy
Author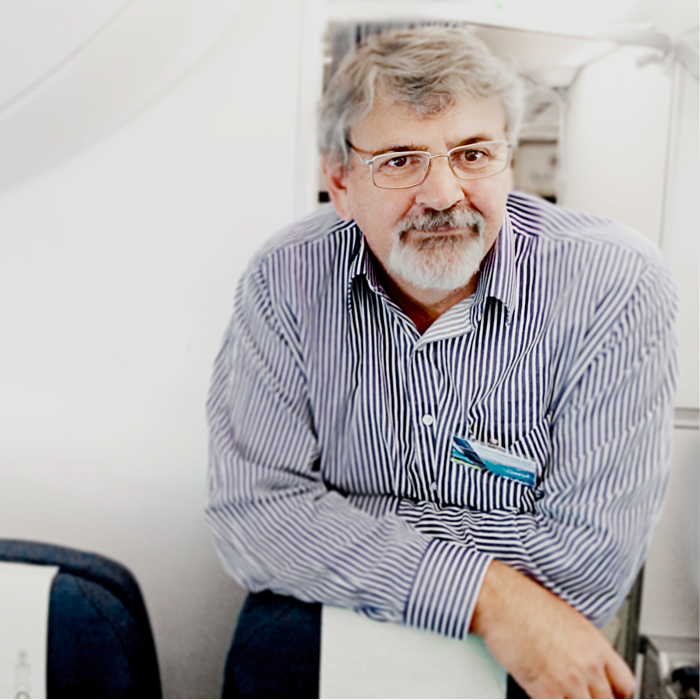 An award-winning journalist, Steve began covering aviation in the United States in the early nineties before returning to Australia later that decade and editing The Australian's aviation section for 17 years. He is editor of Airline Ratings and has co-authored books on industry initiatives aimed at reducing greenhouse emissions.
Steve has joined the AAA to write interesting and informative editorial on the aviation industry.