Peter Holmes says he's loved almost every minute of nearly four decades in aviation and sees changes in technology and the move to privatisation as the biggest developments in his long career.
He's particularly enjoyed the last five years at Launceston Airport which has marked a return to where he started his civil career, allowing him to renew acquaintances and forge new relationships in a friendly airport atmosphere.
Holmes started his working life in the Royal Australian Navy, including a stint in electronic warfare on the HMAS Melbourne, before moving into civil aviation as a flight service officer recruited from Alice Springs in 1980.
"That was back in the day of the two airline policy,'' he says. "Turbo prop aeroplanes like Mark 1 and Mark 2 Fokker friendships with jets like DC-9s and 727s were the industry workhorses."
This made him one of the people to see the rapid changes in Australia's aviation bureaucracy as it moved from Transport Department to Department of Aviation, the Civil Aviation Authority, and, ultimately, Airservices Australia and Federal Airports Corporation.
After a solid stint with flight service, Holmes decided to take a course to upgrade his qualifications and make the move to air traffic control.
He finished with Airservices in 2011 after more than 30 years and worked briefly as a consultant in the Middle East, initially a contractor with British Aerospace and then the Ministry of Defence and the Royal Airforce of Oman.
In December 2013, he accepted Paul Hodgen's offer to join Launceston Airport as operations manager with a team of six.
When he finished work on 1 February as the airport's manager of aviation operations and compliance, the team had expanded to 21 and his responsibilities included engineering, building and grounds, airport operations as well as compliance.
In a career that spanned the 1989 pilot strike, the collapse of Ansett and the privatisation of the nation's major airports, Holmes says he has seen significant changes.
When he began his career, he says, Shorts Sunderland aircraft were still flying out of Rose Bay to Lord Howe Island, there was a Catalina operating out of Essendon on survey work and Electra's flying nightly freight to Lonnie.
"At least one communications channel was entirely Morse code,'' he recalls. "Closed down in late '81, it was the link to Cocos or Christmas Island.
"All flight plans, weather forecasts etcetera relied upon Telex teleprinters and face-to- face pilot briefings at the counter with ATC poring over the flight plan prior to approval."
It was also a time of government-sponsored aviation, the two-airline policy and government-owned airports from Devonport in Tasmania to Kununurra in Western Australia, a place where Holmes spent an enjoyable time.
"Everything was about getting aviation on to its feet in Australia and that ran very much until the mid to late eighties,'' he says.
"It was focused on making sure aviation was encouraged; it was clearly a government sponsorship to establish sustainable competitive airline and airport growth to connect quite distant Australian communities to cities.
"Everybody in aviation had a love of aviation. It wasn't purely a business, for me it is still that wonder of seeing 200 tonnes get off the ground and land safely."
Holmes remembers his RAAF father telling him about reading Jules Verne books in his youth and living long enough to see the science fiction pioneer's visions come to life.
He believes he has seen similar progress with the change from ground-based navigation and Great Circle routes to global satellite-based systems. There was also the introduction of "extraordinarily sophisticated and beautiful aircraft" that saw gauges and dials move to "glass cockpits".
"We're no longer always flying the shortest route in track miles,'' he says. "They may not be the most fuel efficient so now we use Flex tracks and we might fly more miles to get somewhere quicker and more fuel efficiently making use of favourable strong winds."
Holmes also believes the industry's long-standing commitment to safety has provided dividends, helped by the development of technology such as the Traffic Collision Avoidance System (TCAS) and GPS.
However, he does not believe this is always appreciated by the public.
One reason for this, he says, is that although aviation is inherently low risk, it is "extraordinarily high consequence".
"There is so much engineering and so many great procedures in what we do that we rarely have an incident,'' he says. "But when we do it's noteworthy because it's quite often catastrophic.
"Even so, air transport is inherently safe and it's because of all those belt and braces things that we do on the ground, the procedures we have as well as the high degree of over-engineering included in aeroplane design and manufacture and maintenance,
"Yet I don't think that level of built in safety is intuitive for the general public."
He points to 2004 engine failure in Melbourne on a Singapore Airlines Boeing 777, an event he experienced personally as an air traffic controller, as an example of the improvement in technology and aircraft performance.
"It had full pax, full fuel and was rotating on (runway) 34,'' he said. "It suffered a port engine compressor stall on rotation, ground shaking, loud explosive reverberations shaking the ATC centre and we vectored it around Port Phillip Bay to dump fuel prior to landing again.
"That thing flew on one engine for hours and it was capable of flying all the way Singapore on a single engine.
"It was extraordinary. At one stage you weren't even allowed to fly internationally without four engines and now we're blasé about twin-engines and ETOPS."
Aircraft technology has also made a big difference in the way planes and their pilots interact with air traffic control.
"So instead of having to be next to a transmitter we now have satellite-ground communications that don't always rely on voice communication for instructions,'' he says. "There are microwave landing systems and autonomous landing — auto land for aircraft in zero-zero. That's literally zero visibility and zero cloud base. "
Other differences include the separation tolerances between aircraft and efficiency and reliability that has been gained from new composite planes.
From an airport perspective, Holmes says the biggest change has been the move from government ownership to commercial operations.
He believes the government timed the change well to transfer management or ownership at a point where it would have otherwise had to have undertaken massive infrastructure spends using taxpayer dollars at a time that would have been unpopular.
He says no-one should mistake the fact that Australia "would not have the investment, we would not have the amenity and we would not have the thriving industry that aviation is without the government getting out of the way to allow commercial development and management".
"That's not so say aviation growth doesn't come without its problems,'' he adds, noting one of those is the demand for increased security at airports where it might not be always proportionate, particularly in regional areas where the cost is significant per passenger.
Another of the aspects of aviation Holmes misses is the bonhomie and socialising. He believes the commercial nature of aviation and airports has limited that industry camaraderie.
He recalls regular social gatherings that included everyone from crop dusters to commercial airlines pilots and air traffic controllers getting together to "chew the fat" over a cleansing ale.
He says people did their important jobs extraordinarily well but didn't take themselves too seriously and valued a sense of humour that allowed them to enjoy the characters in the industry while helping to relieve the job stressors.
He laments many new industry participants appear more disengaged from that attraction or love of aviation and personal engagement.
This is one of the reasons, he says, there is increasing value in organisations such as the AAA that foster and facilitate regular professional networking and representation at a personal level.
So what next for this industry veteran?
He has already declined several consultancy offers, avoided buying a wooden fishing boat of any description and says he will be concentrating on fixing up some properties as well as on his love of fishing.
But he adds: "Retirement feels really, really good at the moment but I will need some intellectual stimulation.
"I'm pretty poor at retiring so I'm not ruling out doing something."
By Steve Creedy
---
About Steve Creedy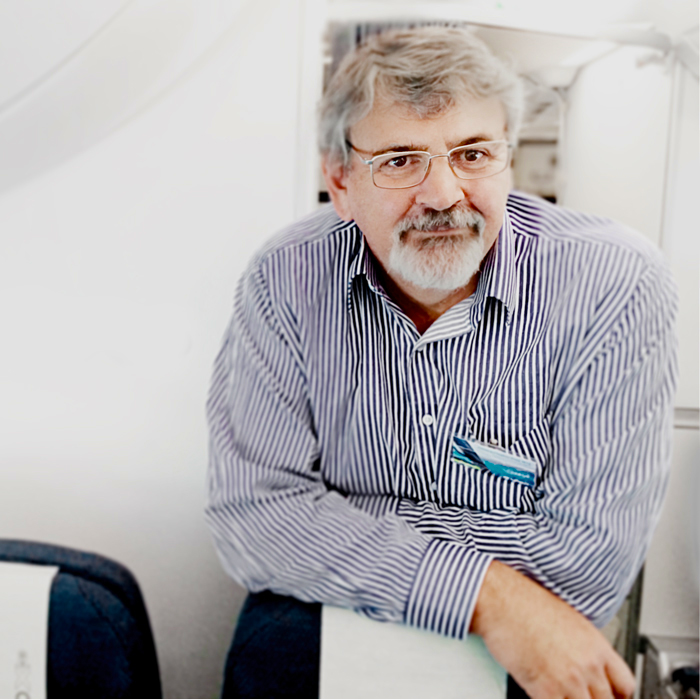 An award-winning journalist, Steve began covering aviation in the United States in the early nineties before returning to Australia later that decade and editing The Australian's aviation section for 17 years. He is editor of Airline Ratings and has co-authored books on industry initiatives aimed at reducing greenhouse emissions.
Steve has joined the AAA to write interesting and informative editorial on the aviation industry.