Renaming Brisbane Airport's soon-to-be parallel existing runway may look straight forward but as project manager Adam Tull discovered, coordinating more than 170 changes requires some detailed planning.
Tull, who joined Brisbane Airport Corporation (BAC) in 2017 to manage the renaming project, had not previously worked in aviation, although his father was a private pilot.
He had been an army engineer who had worked in Afghanistan, Timor and Papua New Guinea before joining the mining industry in 2011 and working mainly on projects such as levies, dams and roads.
By the time he joined the Brisbane project in 2017, 8 November 2018 had already been set as the date to rename the runway despite the fact Brisbane's new runway is not due to open until 2020.
A visit to look at a parallel runway project at Canada's Calgary International Airport had convinced BAC Management to rename the existing 01-19 runway to 01R-19L to reduce any risk associated with the change and make sure pilots were comfortable with it.
Undaunted by being an aviation newbie, Tull says his experience in mining had given him good experience of a strong safety culture similar to that in airside operations.
"I could see that this was one of those things that was going to be unique,'' he says.
"When you walked around, as I did, to all the different departments in Brisbane Airport no-one quite knew what this project meant. So it was very much an investigative process to begin with."
The obvious changes to signs and runway markings were accompanied by a number of changes to documents and some software systems changes.
"There were really two streams of work,'' he says. "One was the infrastructure and the other was the change management of systems and documentation."
The project manager chatted with people across the airport about what the change meant to them. It was, he observes now in his new role as project manager operational readiness and testing for the parallel runway, a good way of making contacts.
This resulted in a long task list of things to be done, including changes to standard operating procedures, drawings, training documents and updates to a limited number of systems that referred to runways.
"There was just under 100 items that we identified within BAC,'' he says. "And with Airservices, with all of the aeronautical publications changes — SIDs, STARs, ERSA — we identified 74 changes required."
"While the changes were simple enough, actually getting people to search around their area of the business and find out what it meant to them, coordinate everything and actually hit the date while making sure those operating aircraft and vehicles in the airside environment weren't confused was where the time and effort was needed.''
With the scope of work determined, engineering firm GHD was brought on board as consultants and work started on nutting out the details.
"Then you're talking about the nitty-gritty details,' Tull says.
"If we replace that sign with a larger sign to accommodate the "L" and the "R", you start talking about wind-loading factors and jet blast and do we need to make the slabs bigger?
"Do we need to replace some of the transformers? Is there new trenching, a cable conduit run? So you're actually on a bit of fact-finding mission to find out what the scope of work is."
That process took the best part of four to five months, including understanding the nature of the work, developing designs then heading out to tender to identify a contractor.
The successful contractor, ADB SAFEGATE, was responsible for replacing the signs, transformers and related work while maintenance workers at BAC handled the runway markings.
But the operation needed to be a precision operation to ensure airside infrastructure changes to signs and line-marking aligned with the publication of updated aeronautical publications which described the change.
"In terms of the methodology, obviously the key risk is pilot confusion,'' Tull notes.
"So when you're changing things in the airside environment, it's got to be done in a way where you don't have signage or visual cues out there on the airfield that doesn't match aeronautical information publications."
The contractor changed the existing fluorescent signs for new LED signs in September and early October but the new signs still said 01-19.
"What we did in our procurement is we ordered a second set of face panels which incorporated the R and L,'' Tull says, adding this reduced the amount of work to be done on the night and allowed the change to be made in a single night shift, on the same global date of release of the updated aeronautical information publications.
ADB-SAFEGATE was brought back two nights before the change to finalise planning and simply swapped out the face panels on the night.
"So we reduced that time to something like three hours so it matched as much as possible the fact that all the global publications became effective at 2am,'' Tull says.
The line markings were also completed in two steps.
There was heavy maintenance already scheduled for the end of October, allowing the contrast box to be repositioned and the set up for the L and the R.
"So basically, on the night we had the contractor exchanging panels we had BAC maintenance painting the L and R,'' Tull adds.
"The weather was a key risk but we obviously had planned for that eventuality. We did have a bit of light rain around 4AM but by that stage we were off the airfield, which was great.''
The Civil Aviation Safety Authority also encouraged BAC to communicate the operational change methodology and lessons learned with other airports, after a recent audit of BAC.
Tull is now keen to share his experience with other airports and will talk about the project at the Australian Airports Association's Airfield Pavement and Lighting Forum at the Crown Conference Centre in May.
By Steve Creedy
---
About Steve Creedy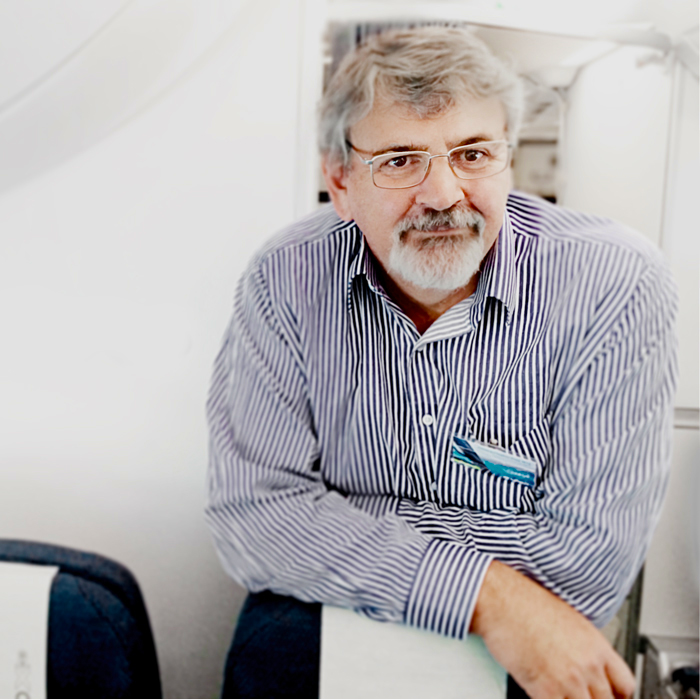 An award-winning journalist, Steve began covering aviation in the United States in the early nineties before returning to Australia later that decade and editing The Australian's aviation section for 17 years. He is editor of Airline Ratings and has co-authored books on industry initiatives aimed at reducing greenhouse emissions.
Steve has joined the AAA to write interesting and informative editorial on the aviation industry.