Image: Alice Springs Airport
Proprietary binders are the latest weapon in an ongoing battle to make runways more resilient and last longer but experts say they have yet to gain universal acceptance.
They join an arsenal that has steadily increased since bigger and heavier planes — coupled with a desire to boost the lifespan of runway paving from 10 to 15 years — saw a move away from unmodified bitumen almost two decades ago.
The multigrade bitumen resulting from that move is still in use and has since been joined polymer-modified binders.
The equivalent of multigrade oil, multigrade bitumen undergoes treatment to make it more viscous at lower temperatures and stiffer at higher temperatures.
Adding polymers to bitumen made it more elastic and improved its ability to recover its shape after enduring the stresses caused by an aircraft passing over it. Elastic binders are good at restricting cracking and fatigue on a runway.
Proprietary binders emerged after some companies decided to push the envelope with new techniques.
Paving experts believe they are one of the more exciting developments in recent times.
Airports in Australia face a problem in the hot climate because of the damage that can be done to the 6mm grooves added to many runways to remove water and improve aircraft traction.
"In really hot periods you may find some deformation or collapse of the grooves even for your highly modified binders,'' says Jaco Liebenberg, the principal pavement engineer at GHD and a panellist in May's Australian Airports Association (AAA) Pavements and Lighting Forum. "That can cause a bit of groove creep or closure."
This is a problem likely to get worse if climate change produces hotter summers as well as with the introduction of aircraft with higher loadings and greater tyre pressures, such as the Airbus A350.
"These new propriety binders have tried to achieve at least a similar elasticity to a polymer modified binder but also added a stiffness that we used to get from the multigrade binders to enhance the performance of the grooves,'' Liebenberg says.
So far, according to Liebenberg, the busier airports such as Sydney and Brisbane have been reluctant to use propriety binders on critical infrastructure such as runways because they see them as unproven.
"So currently the use of the propriety binders appears to be quite promising but it's more limited to rural and smaller regional airports where that level of risk can be more easily accommodated,'' he adds.
Another supporter of proprietary binders is Bitumen Solutions principal and industry veteran Azeem Remtulla, who played a pioneering role in the development and acceptance of modified bitumen and was also a panellist at the AAA forum.
Remtulla says the advent of proprietary binders is seeing an exciting array of technologies unfold for flexible pavements construction for both airports and motorways.
He says the new binders have yielded predictable results under set conditions in laboratory simulations and sees three critical areas of technological change focusing on them,
The first of these is the use of composite polymers to modify bitumen and provide an optimum performance between rut resistance and fatigue for a given mix design.
He also sees the use of specific polymerisation techniques to "engineer" bitumen to provide required properties to a bitumen mix and the use of bitumen processing techniques to yield a binder of predictable deformation characteristics.
"To be able to adopt a routine use of these proprietary binders, significant engagement and dialogue between AAA, consultants and the industry would be necessary to create an environment of confidence in proprietary binders,'' Remtulla says. "These are not totally new, some of these binders are already in use, in airport applications in Australia and are more prevalent internationally, so there are some good case studies."
The proprietary binders also look set to address a problem which plagues their traditional polymer counterparts and leads to multigrade binders often being used in remote areas.
One of the challenges for traditional polymer-modified binders is that they have a short shelf life that is generally less than 48 hours. Leave them for longer than that and the properties change and they may no longer comply with specifications.
This isn't a problem for big city airports close to plants but it is when the bitumen has to be transported hundreds or thousands of kilometres.
"Multigrade doesn't have that problem, " says Liebenberg. "Multigrade you can manufacture, put in a truck and cart it for a few weeks or even store it in tanks for a number of months and it won't change it.
"So that is a very handy property and advantage for multigrade.
"The new proprietary polymer modified binders appear to be less susceptible to going into suspension during transport and storage so they also have long shelf life, which is an added benefit.''
END.
Steve Creedy
Author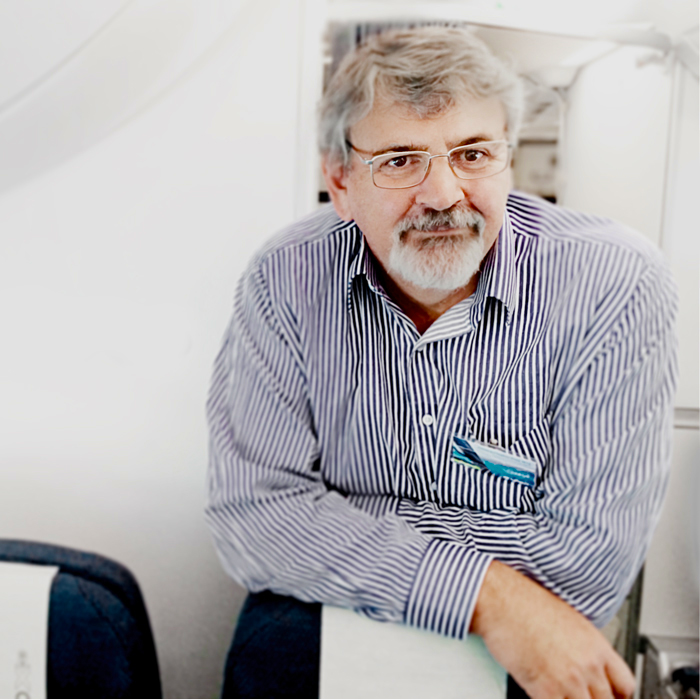 An award-winning journalist, Steve began covering aviation in the United States in the early nineties before returning to Australia later that decade and editing The Australian's aviation section for 17 years. He is editor of Airline Ratings and has co-authored books on industry initiatives aimed at reducing greenhouse emissions.
Steve has joined the AAA to write interesting and informative editorial on the aviation industry.