The same technology that had already begun playing an important role in alleviating passenger congestion at airports prior to the unprecedented COVID-19 traffic slump is poised to be equally valuable as the industry emerges from lock-down into a "new normal".
Mobile phones, facial recognition and artificial intelligence are all expected to be part of the solution as airports and airlines grapple with the task of convincing passengers it is safe to travel again.
Nobody expects an easy restart without a vaccine but airports and other organisations are running scenarios of what life might be like with social distancing, minimal contact and reduced passenger numbers.
The damage done to airports by the pandemic is already immense with Airports Council International earlier in May upgrading its forecast to predict a global loss in 2020 of $US97 billion in revenue and more than 4.6 billion passengers.
The full- year revenue loss in the Asia-Pacific is expected to be $US29.4 billion, down 59 percent, with a loss of almost 1.8 billion passengers.
ACI has joined the International Air Transport Association to call for urgent tax relief and direct financial assistance for the entire aviation industry.
While everyone agrees that the industry will restart, the big questions are when, where and how quickly.
Optimistic predictions just a few months ago of a V-shaped recovery and rapid bounce-back have fallen out of favour and the industry is now expecting a long climb back to healthy traffic levels.
Emirates in its latest results said it did not expect traffic levels to return to "a semblance of normality" for 18 months and some are predicting it could take longer.
There are also some fears that businesses may permanently reduce travel now they're familiar with video conferencing.
Not all airlines will survive, and Boeing boss David Calhoun has even predicted a major US carrier could file for bankruptcy.
Nonetheless, ACI Asia-Pacific Director General Stefano Baronci says traffic has hit rock bottom and the airport umbrella group has now formed a task force of more than 30 representatives from around the Asia-Pacific and Middle East to look at recovery.
The favoured scenario remains one where domestic travel returns first while international flying takes a lot longer and comes in phases as countries open borders to each other.
Countries that have managed the pandemic well are the ones most likely to connect first, with Australia and New Zealand already in talks about a "trans-Tasman" bubble that would see travel between the two countries restored.
Baronci sees a slow, phased increase in passenger volume accompanied by a gradual scale-up in capacity as the industry returns to a more normal passenger volume.
ACI Asia-Pacific has ready identified key areas such as healthy passenger and workforce experiences, operational readiness and sustainability that airports should consider as they ramp up operations.
"At a global level, ICAO and WHO have an important role to play in providing guidance and coordinating joint efforts between governments and industry. ACI World is part of the ICAO Council Aviation Recovery Task Force (CART) along with IATA, WHO, several ICAO members states and other industry associations,'' he says.
"The final report, with a target date of the end of May, will be a Global Aviation Recovery Plan providing guidance to States for restart and recovery."
Fewer passengers in the near term means less pressure on assets but also a prolonged financial hit and a new variable in the complex equation of passenger processing.
Just as the September 11, 2001 terrorist attacks on the US changed security processes, COVID-19 is expected to change the way we view health.
Exactly what the new normal will look like has yet to be revealed but the industry faces substantial differences in the way it operates.
Obvious near-term changes include increased social distancing and as well as enhanced sanitization at airports and on aircraft.
"The healthy passenger experience focusses on preventing the risk of transmission to protect the passenger,'' says Baronci.
"Elements include but aren't limited to health screenings which could include temperature screenings, COVID-19 testing at the airport or health declarations from passengers, increased cleaning and disinfection and social distancing.
"Social distancing measures are already being applied by a few airports in the region."
While we accept that social distancing might be required in a first phase of recovery, this should be considered alongside corresponding requirements by relevant local authorities in other public transport systems and across tourism industries.
"It would be inconsistent to apply social distancing in airport terminals but not in the other public transport systems bringing people to and from the airports."
One problem, notes Baronci, is that implementing social distancing rules at terminals would reduce capacity by up to 75 percent and limit the ability to restore air connectivity.
Another is the need to apply social distancing not just to airports but the various forms of transport delivering passengers.
One question that has gained attention in the US is whether passengers should be required to wear masks.
Hilary Godwin, the dean of the University of Washington's School of Public health, told a US senate committee that the probability healthy individuals will interact with one or more infected individuals moving through airports increased exponentially with the number of people passing through the airport.
Godwin said it was critical to reduce the number of close contacts that each person has, to require individuals to wear masks and/or gloves and to lower the chances of virus transfer via surfaces.
She said other key strategies included effective communications between employees and travellers on the importance of the good hand hygiene and other, social distancing, limiting access to airports to travelers and employees as well as screening for symptoms.
"Normally, economic considerations drive the increasing density of people in both the airport and on planes,'' she said.
"COVID-19 changes this equation: public health considerations must play a far greater role than before this pandemic.
"Developing and implementing regulations and /or guidance that promote safety in the aviation industry can also help business by making individuals feel more comfortable returning to air travel and smooth the transition back to more regular travel levels."
Help is also likely to come from the technological transformation that was well underway at airports before the pandemic.
"This includes the use of mobile and web applications for check-in, obtaining flight info and baggage tracking,'' says Baronci.
"While these applications were primarily developed to improve the efficiency of the travel journey, they now serve to reduce physical touchpoints for passengers, reduce congestion at the airport and as reassurance to passengers."
Baronci says passengers will use mobile technology to replace touchpoints such as the check-in desk and he expects passengers to favour self-service kiosks to minimise infection risks.
"On the other hand, we expect airports to more rapidly deploy existing technologies and adopt new technology as it becomes available,'' he says.
"Many advances are being made in the use of robots, particularly for cleaning and hygiene purposes.
"Notable examples include Hong Kong International Airport. Airports in the region and globally are working on touchless facilities, many with facial recognition or iris recognition replacing fingerprint for passenger and employee identification at touchpoints."
There is, however, a catch.
"While technology can decrease operating costs as it requires less peoplepower, it does require capital expenditure – a big challenge for airports in the current environment,'' Baronci adds.
Industry-backed technology company SITA is also looking closely at the role technology will play in the "new normal".
SITA worked with airports such as Seoul's Incheon and London Heathrow to help employees operate remotely and has been looking at potential recovery scenarios.
It, too, sees mobile phones as a key to allowing travellers to access airport processing in a way that minimizes contact and helps reduce the possibility of infection.
It also expects to work with governments seeking to better assess passenger health and identify travellers from at-risk countries.
It predicts the long travel bans will see a drive to new operational efficiencies by both airlines and airports and sees the potential for some governments to link support during the crisis to an accelerated push towards sustainability.
SITA sees collaboration between stakeholders as a key factor in recovery.
"The recovery of the industry will require rebuilding trust among industry players and passengers, stepping up operational efficiencies and delivering a safe and enjoyable journey for passengers in a world where constraints will be higher," it says in a recent report.
"Technology, processes and ways of working, along with better collaboration among air transport industry players will play an essential role in facilitating the recovery."
SITA Asia-Pacific president Sumesh Patel notes that technology capable of reducing physical touchpoints is already available through mobile phones and has been used in Australia in a biometrics trial conducted by Brisbane Airport and Qantas.
This allowed passengers to upload details from biometric chip-equipped passports to their mobile phone and use facial recognition to gain access to lounges and boarding gates.
"Everyone is trying to build a scenario,'' Patel says.  "No-one knows what the new normal will look like but certainly this looks practical and we do have a solution in place so it will be faster to adopt and move forward."
Patel says application programming interfaces (APIs) will allow airlines to use technology on their own apps to deal more effectively and efficiently with passengers and reduce their need to talk face-to-face with airport staff.
Off-airport processing, originally introduced to help combat congestion, may also prove a weapon in the fight to reduce COVID exposure.
"The technology is there,'' he says, noting contactless, self-service solutions have already been implemented at San Francisco airport.
One result of this, Patel predicts, will be a reduction in check-in kiosks in much the same way the kiosks have seen the number of staffed check-in desks fall away.
But he does not see kiosks disappearing completely in the medium term.
Artificial intelligence is another area that can be used to manage queues and avoid congestion but Patel notes that adding health to the mix makes the situation more complicated.
"The challenge is the new requirement, which is health, and that contains a lot of personal data,'' he says.
"So managing crowds is possible, there are technologies available and they could be implemented very quickly.
"But now in addition to managing the crowd what will be required will be details in terms of which passengers are at risk how do we identify them."
This is not insurmountable and Patel notes that reservation technology already has the capability to identify passengers coming from at-risk countries, the airline on which they travelled and the seat number.
For those identified as COVID-19 positive, authorities can also determine the passengers sitting near them during the journey.
"These are some of the technologies that we see as coming more and more into play as we move along,'' he says, noting airports and airlines  will also be able to integrate through an open API contact tracing technology, being jointly developed by Google and Apple.
One aspect that will need to be handled carefully will be the framework that stakeholders set up to handle data.
Patel says they will need to make it clear to passengers what data will be acquired, how long it will be kept and who will be allowed to access it.
However, he is confident most travellers will accept the need to share some information.
"If someone sees this is for your own well-being, people are a bit more willing to share to start with,'' he says.
"As long as they know who is using the information and for what purpose the information is being used and a how long it could be kept, then I don't think people have an issue in terms of sharing information."
By Steve Creedy
Story picture credit: SITA
---
About Steve Creedy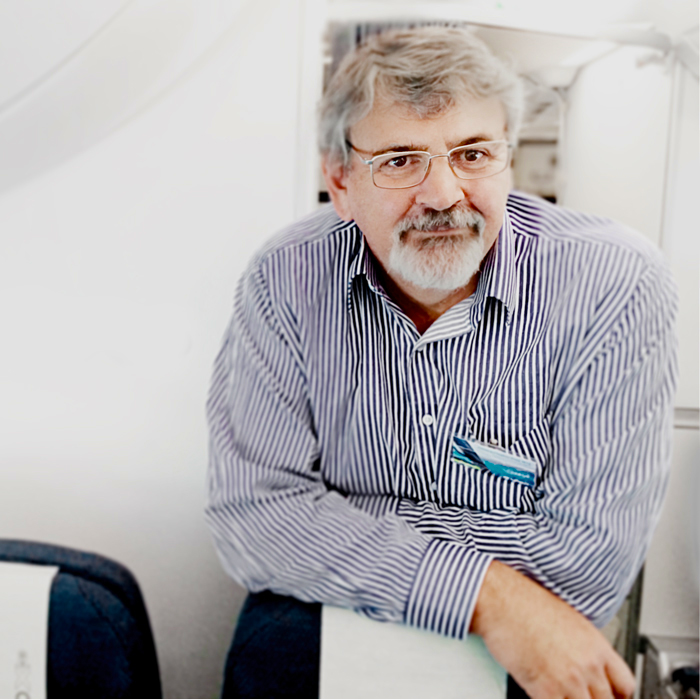 An award-winning journalist, Steve began covering aviation in the United States in the early nineties before returning to Australia later that decade and editing The Australian's aviation section for 17 years. He is editor of Airline Ratings and has co-authored books on industry initiatives aimed at reducing greenhouse emissions.
Steve has joined the AAA to write interesting and informative editorial on the aviation industry.
Subscribe Now