Airport people
Training, growth and regional development the key in Victoria
The critical role of regional airports, leveraging robust traffic growth and capitalising on training opportunities are among the topics the Australian Airports Association's new Victorian Division chair has on her list of key issues.
Katie Cooper, who was confirmed as Moorabbin Airport CEO Paul Ferguson's successor in the position at the division's annual meeting in September, is part of an increasing group of experienced airport executives who have been on both sides of the airline-airport equation.
She plans to use her wide-ranging industry experience to help her represent members while acknowledging the issues facing airport customers.
"I see very clearly the airline side,'' she says.
"I worked with an airline who also provided ground handling services, so I understand that side of the business and obviously I now understand the infrastructure side.
"It gives me quite a good perspective and the ability to understand everybody's needs and really see how they can best be met.''
Currently the head of aviation operations at Melbourne Airport, Cooper worked with airlines for 15 years after starting as a trainee in human resources.
This included an eight-year stint with Ansett Australia before moving to Air New Zealand. She lived in New Zealand for five years before moving back to Australia as the airline's southern region airport manager.
After finishing an MBA, Cooper made the jump in 2010 — her airline colleagues gave her a picture of Darth Vader and told her she'd joined the Dark Side when she did so — to work with Northern Territory Airports in Alice Springs.  She was involved in the deal to set up the aircraft boneyard in Alice as well as the airport's pioneering solar power system.
From NT Airports, she went travelling in the start of 2014 "just to see a bit of the world" and took on a role with Stansted Airport as head of security.
She was there for about a year before moving back to Australia and accepting the role at Melbourne Airport at a time the strongly-growing airport faces a series of "exciting opportunities".
"There's a lot going on that is really a great news story,'' she says of the airport.
"I think it's going to be a really great asset for the Victorian community not just from its economic contribution and the service it provides, but what it will open up as a gateway to the rest of the world.''
Nor is she a stranger to the AAA, having been active during her time in Alice Springs
"I'm really proud to be on the board of the AAA and I hope that I can contribute well to the benefit of the industry,'' she says, acknowledging the "excellent job" done by predecessor Paul Ferguson.
"I think the AAA does a fantastic job of advocating on a national policy platform level about industry issues, be it regulatory, security or border control."
In terms of local issues, Cooper says it's difficult in many areas to separate out Victoria from the rest of Australia.
One issue it has in common with other states is the need to convince people of the critical importance of regional airports, something rammed home during her time with NT Airports.
"Having worked in a regional and remote town and managed airports there, it's clear in my mind how much airports are key to the communities they serve,'' she says.
Cooper says it's important to make sure regional airports in Victoria are viable, safe and secure as well as to find a balance that makes them affordable to general and sports aviation.
One area of difference with some other states in this regard is Victoria's compact geography.
"We talk regional and rural but there's a different demographic because in Victoria you can still get in a car and get to some places relatively easily compared to being in outback WA or Queensland,'' she says.
"I think that gives us a challenge around the cost and economics of regional flying. How does that equate versus getting in a car and driving?"
How to spread the benefits to smaller airports and regional towns of Melbourne's population growth and increasing popularity as a tourism destination is another question Cooper wants to address.
"It's not necessarily what I'd call an issue: it's probably a mix of opportunity and challenge,'' she says. "We have some really great forecast passenger numbers coming into Melbourne and I think that has a flow-on effect to the entire country.
"The other opportunity that's quite significant is capitalising on training pilots.
"That's something that's had some media attention with the recent Qantas announcement but it's something that Moorabbin's been doing for a number of years and they've really found a way to supplement their business.
"I think we'll see more airports looking to see where the opportunities are for flying training, ground training, engineering or different sorts of technical training.
"There's opportunity there that I think we'll be capitalising on over the next 20 or 30 years."
Among the topics on the immediate agenda is the vexed question of drones and how they affect airspace use.
"That's obviously a live issue that everyone's working through at all levels of industry and government,'' Cooper observes.
"There's a need for drones and I think there can be some really great benefits from them, but we need to make sure that they don't endanger anybody else.''
Looking at the industry overall, Cooper notes there have been big changes in recent decades for both airlines and airports.
Commercial air travel has gone, she says, from being an expensive and privileged experience to something many people do regularly.
"It's not once in a lifetime or once every five years any more,'' she says.
"People are travelling multiple times a week or a month and that's changed their needs and what they're looking for, both from the actual travel of getting from point A to point B but also the services they need from the airport infrastructure and the passenger services model.''
She believes the Australian industry can be proud of the way it works together to address many of the changes, particularly when it comes to issues such as security and safety.
While acknowledging the commercial competition between airports, Cooper says they are better than their overseas counterparts at regularly sharing information such as safety and operational issues and lessons.
"Wildlife control is another good example,'' she says.
"People share information, we benchmark, we ask are we, as an industry, doing everything that we can to keep everybody safe.
"And to be fair I think the airlines do the same, I don't think it's just airports.
"I think as an aviation industry, a really big positive is that when there are any learning opportunities or opportunities to do things better we implement that. "
The new Victorian chair sees this as a sign of increasing recognition in the industry that cooperation makes the system work more smoothly.
"An aircraft takes off in one city and lands in another,'' she says.
"If one of those airports is having a challenging day it's going to affect the next downline port and the downline port after that.
"So if we collaborate and improve then ultimately the airports benefit, the airlines benefit and the travelling public benefits.
"We're one of the few industries that has shared customers, where we don't own the customer, we don't own the travelling public.
"There are so many different touch points along the way and it's only working collectively that we actually generate the best outcome."
By Steve Creedy
---
About Steve Creedy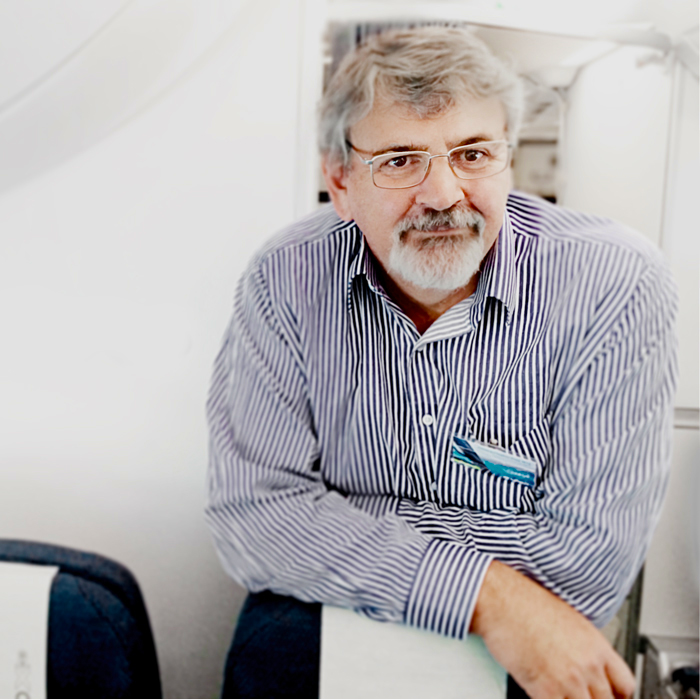 An award-winning journalist, Steve began covering aviation in the United States in the early nineties before returning to Australia later that decade and editing The Australian's aviation section for 17 years. He is editor of Airline Ratings and has co-authored books on industry initiatives aimed at reducing greenhouse emissions.
Steve has joined the AAA to write interesting and informative editorial on the aviation industry.