New Launceston Airport chief executive Hans van Pelt is moving into the airport business during an unparalleled chapter of aviation history with a resolve to get the airport on the road to recovery as quickly as possible.
The new airport chief may be moving into the key piece of Northern Tasmanian infrastructure at the direst of times, but he is confident about its long-term future.
"Tassie will bounce back which is obviously one of the key reasons I've taken the role — to do our piece,'' he says.
"Going in, it's a fabulous airport, there are some really good strategic opportunities and a good opportunity to diversify some of our portfolios.
"It's such an iconic location and such a great destination, it will recover."
Van Pelt is no stranger to either Tasmanian tourism or aviation, having just finished a stint of more than six years as the Tasmanian government's director of aviation and access development.
He also has experience running airlines as chief executive of start-up OzJet and the executive general manager of Regional Express.
For a time, he was a consultant working with organisations such as the International Air Transport Association in Asian regions such as Hong Kong and China.
This is his first stint running an airport and he says was drawn to the job by the opportunity to run "a great piece of infrastructure" while taking on the challenge of helping rebuild the pandemic-battered Tasmanian visitor economy.
Van Pelt says Tasmania had been experiencing 5 to 6 per cent domestic capacity growth domestically for 2018 and 2019 in what was effectively a stagnant national market.
"And pretty much for every new seat that was added we were adding a passenger and it was two-way,'' he said.
"A lot of it obviously was people coming in and having a look, but it also enabled Tasmanians to go out and connect to other destinations on the domestic services.
"It was actually a really solid picture of success and a recovery of that that will be one of the key drivers going forward.
"It's to get back to that as quickly as possible and to work here with tourism and many other organisations to really drive that demand when we do go back to a border opening.
"And that's really so important to the whole of the Tassie economy, whether it's outbound travel, business or tourism, simply enabling Tasmanians to reconnect with family and friends as well as the world overall"
"So maintaining and growing Launceston as a vital transport link is a key to all of that."
The initial targets will be returning routes from Brisbane, Sydney, and Melbourne with an eye to getting the flight frequencies important to business travellers restored.
"There's a good investment pipeline in Tassie,'' van Pelt notes.
"A lot of that is focussed on the north with energy projects, new hotels and a number of other things. So that frequency is really important.
"And beyond that we can obviously look for growth."
The new airport chief sees new direct routes as a potential growth and says there have been discussions with airlines.
But the key issue for now will be to get traffic back.
The impact of COVOID-19 on Launceston is underscored by statistics showing Launceston had 114 return flights in a given week during July 2019, carrying about 28,000 passengers compared to six return flights with 471 passengers in the same week this year.
Particularly hard is the loss of the crucial Victorian market and its vital visiting friends and relatives (VFR) and leisure traffic.
Staff have been maintaining the airport and van Pelt says there is work underway during the quiet times aimed at helping when borders open.
He believes the northern Tasmanian city will bounce back once state-borders re-open, capitalising on its proximity to key attractions such as Cradle Mountain and the state's spectacular coastline.
He also believes there will be enough pent-up demand from mainland destinations to offset the loss of international visitors — even with the impact of stop-start border closures on traveller confidence.
That view was reinforced by Qantas boss Alan Joyce at the airline's results announcement when he noted demand on intrastate routes such as Brisbane-Cairns, Perth-Broome and Sydney-Ballina was ahead of 2019 levels.
This, along with passenger surveys, has boosted the airline's confidence that there is strong demand for services when they can operate.
"Clearly in a world where you can't go to too many places, Tassie should be a domestic beneficiary,'' van Pelt says.
"It was already leading many aspects of the tourism industry and it's well positioned as a premium destination – the experience is great.
"So the rebound should happen and should benefit Tasmania. You're still going to lose all your international visitors but we're hoping to replace as many of those as possible with people from the mainland."
Nonetheless, he agrees with other commentators that the rebound – which has already been slower than anticipated due to the Victorian lockdown –   will not happen overnight and says it could take "a  good couple of years" to get back to 2019 capacity levels.
He expects this to work in tranches, with capacity driven by demand, and says a national government plan would help.
Calls for a co-ordinated approach to border restrictions based on a national set of rules have been increasing along with suggestions for access between states with zero cases to be eased.
Qantas had been expected to have more than 40 percent of its domestic network restored by August, but border closures mean it is running at about 20 percent.
Van Pelt says a national plan on border closures "would be ideal".
"There are many people saying that now and you hear those comments in the media every day. The reality is clearly Victoria has had a problem, but the numbers seem to be coming down — fingers crossed — with some of the controls around that.
"But if you get to a point where the situation in Victoria mirrors the situation in other states, then logically a national plan and a national ability that focuses on Australia as a country and allows people to move and restart their businesses could be the next step before you start looking at opening up some of the international borders.
"Obviously, the trans-Tasman bubble is the one that's been talked about from an international viewpoint."
Also important in the current market is the need to work with stakeholders and despite being a first-time airport CEO, van Pelt says his Tasmanian government experience means he enters his new role knowing exactly who the players are.
He also points to his airline experience and the "fabulous experience" on tap at Launceston's majority shareholder, Melbourne Airport.
"I've effectively been doing business development, access development and capacity development, for Tassie for the last six years on behalf of the state,'' he says.
"Those relationships are in place — I know many of the people who are the drivers here with the local economy.
"Which clearly is another benefit for the airport as we see a greater use through this time of airfreight and airbridges.
"That's a big part of the initial workload — to make sure the airport has a growth in freight services to help the exporters here, which helps jobs and helps the economy."
By Steve Creedy
---
About Steve Creedy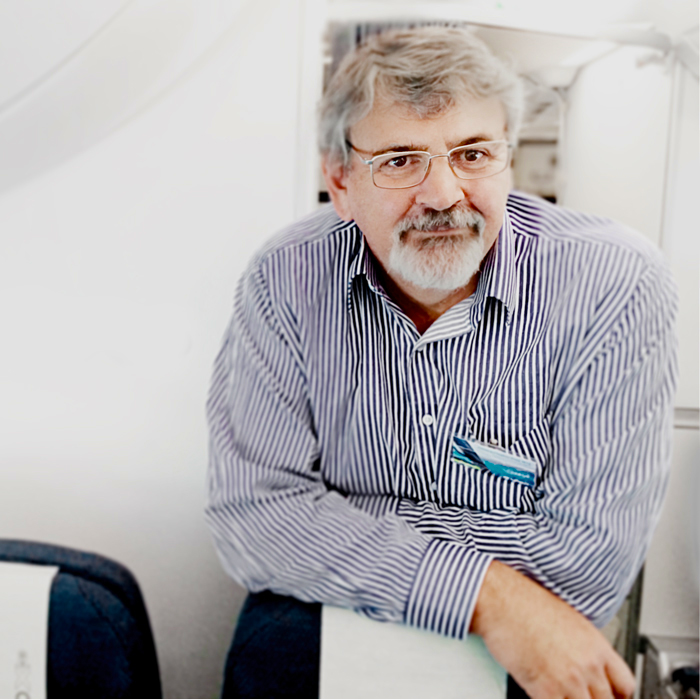 An award-winning journalist, Steve began covering aviation in the United States in the early nineties before returning to Australia later that decade and editing The Australian's aviation section for 17 years. He is editor of Airline Ratings and has co-authored books on industry initiatives aimed at reducing greenhouse emissions.
Steve has joined the AAA to write interesting and informative editorial on the aviation industry.
Subscribe Now