A move by Canberra Airport to capitalise on the ACT's strong record of suppressing the coronavirus has paid off with a cluster of new services by smaller airlines.
The strategy was designed to cater for pent-up leisure demand from Canberrans as borders opened thanks to the city's good COVID record.
Beach escapes include destinations such as Port Macquarie and Ballina-Byron Bay in NSW as well as Queensland's Sunshine Coast and Cairns.
The Alliance Airlines twice-weekly Fokker 100 flights to the Sunshine Coast are a first for Canberra Airport and the hope is they will continue beyond the pandemic. Canberrans will also be able to fly direct to Hobart for the first time since 2013 when Link Airways commences operations.
The first Alliance flights headed out on October 23 and are due to be joined by FlyPelican flights to Port Macquarie on November 1 while Link Airways begins flights to Hobart on November 5 as well to Newcastle on November 20.
Canberra worked in partnership with Ballina-Byron Gateway Airport to get the Fly Pelican operations under way to Ballina-Byron. The services has been in operation since July 3 and strong demand has seen the service extended to the end of January 2021. It also operates Canberra-Newcastle flights.
Link Airways will initially operate four weekly return services to Hobart using a 34-seat Saab 340B Plus aircraft but expects to boost frequency to 11 return flights in 2021. It will also offer four weekly return flights to Newcastle with a similar frequency increase next year.
"It's been good working with these smaller players such as Link, Alliance and Fly Pelican because they're re a little more nimble," says Canberra Airport head of aviation Michael Thomson.
"They have capacity sitting on the ground and they can put flights on very quickly.
"And they probably service some ports that maybe the major airlines wouldn't really think too much about, such as Port Macquarie.
"There are a couple of other smaller destinations we're talking with them about to see if we can just expand some of that regional opportunity."
The return of Parliament has also seen some increase in capacity, but Thomson says passenger numbers are still at just 15 per cent of normal.
Still, he notes, that's better than the 98 percent fall the airport experienced at the start of COVID crisis.
The initial drop prompted the airport to close for a couple of days and suspend the only flights Canberra Airport had on Saturday, two Qantas flights, for five weeks.
"Hats off to Qantas," Thomson says. "We worked really closely with them regarding those two flights and they were flexible.
"There's been good cooperation from all our airline partners."
The drop meant there have been some staff redundancies and all others went on reduced hours or pay or a combination of the two.
Overall, the airport took the view that staff were a valuable commodity and tried to keep as many people employed as possible.
"We're a family business as well, so there's a lot of loyalty there and the business has also been very smart in being able to diversify income,'' Thomson notes.
"While aviation has been hit terribly, terribly hard, property has held up better. The business park has great blue chip tenants so that's been a good thing that helps the cash flow.
"The shopping centre at the end of the runway has Bunnings, Costco, Aldi and Woolies and they've all fared pretty well."
One thing the airport executive would like to see is more public servants and other workers returning to the office to stimulate demand.
He laments that business demand, the airport's bread and butter, will not return until that happens.
He is also following closely the "travel bubble" with New Zealand and says the airport is continuing to agitate for trans-Tasman services while touting its COVID-free status
He says there have been some preliminary discussions but "we're not there yet".
"What we think will probably be the catalyst for that will be the relaxation of quarantine restrictions for people from Australia going into New Zealand,'' he says.
"At the moment, the New Zealanders can come in here without the need to quarantine.
"But really until it's two-way, it's probably not such a viable thing for the ACT."
The elections in Canberra and Wellington, which both returned incumbent governments, are also seen as a help.
"Obviously, we're not politically aligned but from a continuity perspective it probably makes it a bit easier,'' he adds. "You can continue discussions rather than start discussions."
When the trans-Tasman breakthrough does come, Thomson says Canberra will be well-placed to handle the logistics of the international flights because of the structure of its terminal.
It has closed the side of the terminal that normally handles international flights, and this means it can segregate incoming passengers from New Zealand in a "clean" terminal without grappling with different lanes and potential co-mingling of passengers from repatriation flights.
By Steve Creedy
---
About Steve Creedy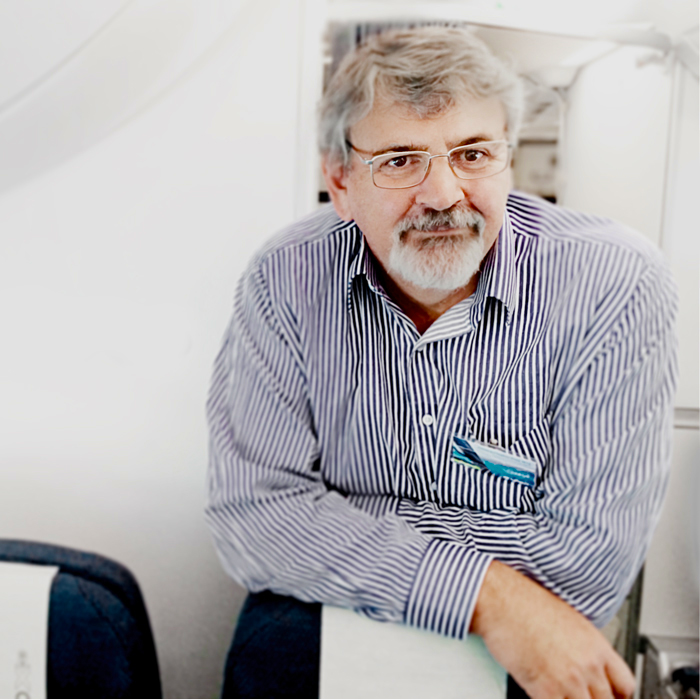 An award-winning journalist, Steve began covering aviation in the United States in the early nineties before returning to Australia later that decade and editing The Australian's aviation section for 17 years. He is editor of Airline Ratings and has co-authored books on industry initiatives aimed at reducing greenhouse emissions.
Steve has joined the AAA to write interesting and informative editorial on the aviation industry.
Subscribe Now