For Whitsunday Coast Airport, the coronavirus pandemic has been a case of being deserted one day, flat out the next.
The airport serving one of Queensland's premier tourist spots has shot from zero flights in mid-June to 23 flights a week from Brisbane from October 24.
Subject to border closures, it also has three flights a week due to start operating from Sydney on November 1 and expects to quickly get back to pre-COVID levels of 10 a week.
"To put that into context, pre-COVID we were 24 flights per week, so this is two flights more than we had pre-COVID,'' says Whitsunday Coast Airport Chief Operating Officer Aviation and Tourism Craig Turner.
"We have flights locked and loaded out of Melbourne once they get themselves organised and we're in strong conversation with Adelaide about three flights a week.
"We're confident that by the end of November we should be at 32 flights per week, which should be a significant increase of more than 30 percent on pre-COVID numbers.
"Our numbers are extremely strong and we're confident we're well positioned to push through this COVID situation and come out of the other side in a pretty good position."
Certainly, these are the kind of numbers which many Australian airports can only currently dream.
The Whitsundays normally plays host to around a million visitors each year, including those who arrive by road during the southern winter, with 45 per cent international and 55 per cent domestic.
Turner says the region's natural attractions and access to the Barrier Reef offer travellers "a safe, natural, tropical holiday" which is the perfect alternative for those who would have headed for Bali or Fiji.
"We're not mass market — we haven't got crowds and theme parks — what we actually have is natural attractions, beautiful beaches and managed visitation," Mr Turner said.
"When we advertise as a destination it looks pristine, it looks safe and it's really appealing."
But there was also a determined strategy to take advantage of the COVID lull to spruce up the airport and to develop plans to get people back when the market re-opened.
The airport and council worked with Tourism Whitsundays, where Turner was previously Chief Executive and is still Deputy Chair, to develop a strategy to ready campaigns that could be immediately activated as soon as there was light at end of the aviation tunnel.
Tourism is such a strong driver of the economy in the region, employing one in three people, that it was essential to get it up and running as soon as possible.
"In that period of three months where we had no activity, what we were doing was working closely with airlines,'' Turner says.
"For example, we managed to get Alliance Airlines to fly in RPT (regular public transport) services for the first time ever."
"So in the middle of the pandemic, not only were we working with Jetstar and Virgin, but we actually engaged with Alliance."
Alliance started its four-times weekly services to the airport from Brisbane on June 22 in a deal that allowed local tourism operators, who were also working with the airport and council, to offer the kind of package deals international tourists favour in Fiji and Bali.
"The operators could pull out a net rate from Alliance, bolt on a tour, add in breakfast and then go to market and market directly to those people who were seeking an all-inclusive package,'' says Turner.
"A lot of people are conditioned – they don't want to go through the whole challenge of trying to work out whether it's value or not."
Another factor driving the strategy was an expectation of strong competition from other tourist destinations desperate to attract visitors.
"Because the domestic space was so noisy with all the destinations trying to get some cut-through to advertise their deals, you only get a very short window of concentration from those consumers.
"Making it simple and easy and reflecting value was critical to our uptake."
While this was going on behind the scenes, airport staff were preparing for the re-opening by doing those jobs that are difficult to undertake while the airport is operational such as painting pedestrian lines.
"Not on only did we work on managing the deals and getting the marketing organised, once we actually activated, people arrived to what looked like a brand new airport because all those white lines were painted, everything was sparkling,'' Turner says.
"It actually worked out really well."
While the airport has not commissioned any research on the level of pent-up demand, Turner says the strong load factors and flight frequencies demonstrates the demand is there.
The town was full during the recent school holidays and he expects that to be true of future holiday periods.
The challenge now is to boost demand in off-peak months, but Turner sees opportunities in the southern states as people still take the holidays they would have already booked with their employers.
"And what we've found with regards to our length of stay and spend is that visitors who were looking to go outbound and who have refocussed and are flying to the Whitsundays are staying longer and spending a bit more,'' he says.
Another opportunity is to drive repeat visitation as people spending time at the destination for the first time and discover they enjoy its charms.
"If we do the right thing and show them a great experience and look after them with great service levels and great food, it's reasonable to expect that we would be considered as a repeat holiday destination some time down the track.
"The opportunity is still ripe because you might grow your visitor base once international traffic returns."
When that international traffic, including the important Chinese market, will return is still unknown but Turner expects safe destinations such as Australia will be popular when it does.
"Without getting ahead of ourselves, if we do things right strategically, we could find ourselves in a really strong position in a few years,'' he says.
By Steve Creedy
---
About Steve Creedy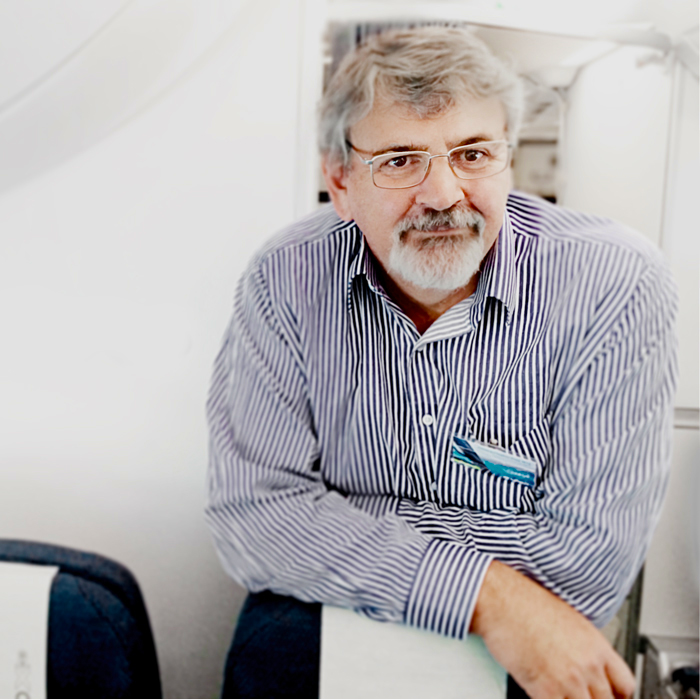 An award-winning journalist, Steve began covering aviation in the United States in the early nineties before returning to Australia later that decade and editing The Australian's aviation section for 17 years. He is editor of Airline Ratings and has co-authored books on industry initiatives aimed at reducing greenhouse emissions.
Steve has joined the AAA to write interesting and informative editorial on the aviation industry.
Subscribe Now