Featured , Major airports
Health and Safety is top priority at airports as they prepare for increase in travellers
Perth Airport is not just ready to accommodate more passengers as soon as travel restrictions are lifted but it now has the accreditation to prove it can do it in accordance with strict global health standards.
The West Australian gateway was the first airport in Australia and one of only a handful internationally, to get health accreditation form Airports Council International.
Cairns Airport has since joined it in proving it has developed COVID-safe procedures which are robust and consistent with global practices.
The ACI Airport Health Accreditation program demonstrates that health measures at an airport are aligned with ACI guidelines as well as the International Civil Aviation Organisation's restart task force recommendations and international best practices.
It enables airports to prove to passengers, staff, regulators and governments that they are prioritising health and safety in a measurable, established manner.
The accreditation comes as the West Australian Government is easing border restrictions and the airport is preparing for more flights from low-risk states and territories.
It also gives comfort to Western Australia's crucial fly-in, fly-out (FIFO) workforce that they are protected while flying during the global pandemic.
The ACI accreditation process examines a wide range of airport practices covering critical areas such as cleaning and disinfection, passenger flows, security screening, physical distancing and emergency processes.
"Right now, it's of paramount importance that we reassure both the travelling public and the authorities that airports are prioritising health and safety and providing safe and hygienic facilities according to ICAO and industry standards, "ACI Director General Asia-Pacific Stefano Baronci said.
"The health accreditation fully supports that effort."
A key factor is the confidence the accreditation gives not just the West Australian Government but those in other jurisdictions that air travel will be COVID-safe.
The aviation industry is calling for standardised procedures around the world, including fast testing, to help put more aircraft in the sky.
Studies have shown the chances of catching the disease on an aircraft is extremely small. You're more likely to contract it while shopping or eating at a restaurant.
"This rating means that Perth Airport is prepared and ready to go as soon as travel restrictions are eased or lifted," Perth Airport CEO Kevin Brown said.
"It means the processes and measures we have put in place with the help of health officials, the mining sector and our airline partners are world class.
"Following the COVID-19 outbreak, it was critical that Perth Airport remained operational 24/7 to service the FIFO flights that drive our resources sector, along with freight services and repatriation flights.
"It was a steep and fast learning curve but the measures we implemented have helped the resources sector remain COVID-free.
"We have had more than 1.5 million intrastate passengers since March and the overwhelming majority of these would have been FIFO workers.
"We've been able to help keep them safe and the community can have the same confidence that we are ready and prepared to keep them safe too once normal travel resumes.
"We'll keep building that confidence by working closely with state and federal health officials to make sure we're keeping pace with best practice in this area."
Perth Airport Chief Operating Officer Scott Woodward said the accreditation had involved a detailed assessment of all aspects of the airport's terminals and operations.
He said many of the measures put in place by state and federal governments in relation to handling arriving passengers had helped secure the accreditation.
"We've had to reimagine every step of the passenger journey through our terminal and understand the risk to both them and to people who work in our terminals," Woodward said.
"We've then worked to eliminate or minimise that risk.
"Cleaning and disinfection are most probably the most visible of these measures but we've also done things like reassess and adjust our air-conditioning systems to increase the amount of fresh air in our terminals.
"We've also placed a strong focus on training our team and ensuring we are ready to respond quickly and safely to any emergency."
Perth is joining other airports and increasing its focus on a touch-free experience while increasing public messaging about social distancing and other hygiene measures.
"We've increased public messaging about social distancing and other hygiene measures and introduced touch-free hand sanitisers in our terminals," said Chief Commercial Officer Kate Holsgrove.
Cairns Airport Chief Executive Norris Carter said the independent accreditation was "great recognition" of the work going on behind the scenes at Cairns Airport to ensure the health and safety of travellers.
"From the outset Cairns Airport has been committed to safeguarding the health of passengers and airport workers. Airports Council International's recognition of our efforts are a great endorsement for both the airport and the recovery of our region," he said.
Cairns also launched a local COVID-safe campaign in conjunction with Tourism Tropical North Queensland using distinctive local imagery from across the region.
The campaign reminds travellers of the importance of COVID-safe practices including standing "one cassowary" apart.
By Steve Creedy
---
About Steve Creedy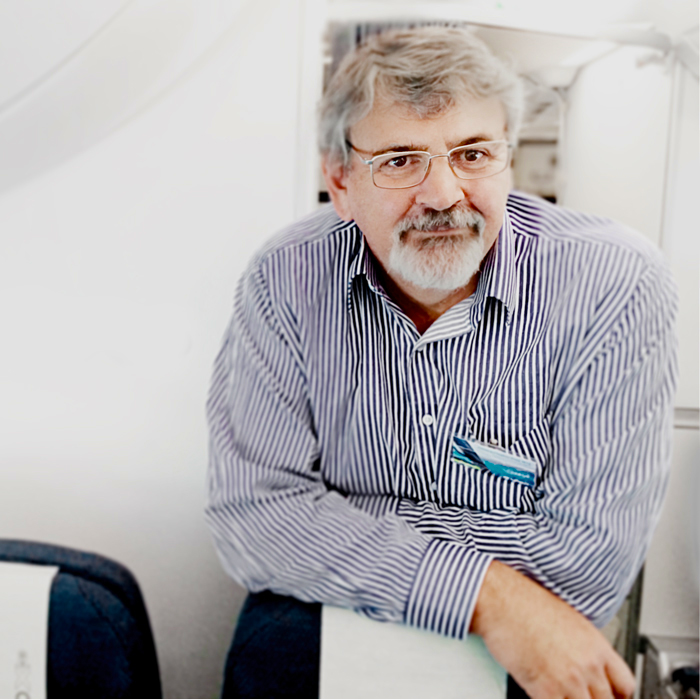 An award-winning journalist, Steve began covering aviation in the United States in the early nineties before returning to Australia later that decade and editing The Australian's aviation section for 17 years. He is editor of Airline Ratings and has co-authored books on industry initiatives aimed at reducing greenhouse emissions.
Steve has joined the AAA to write interesting and informative editorial on the aviation industry.
Subscribe Now