Featured , Major airports
Matt Cocker: "The people who built the airport initially will be the ones that rebuild the airport"
It was a sobering moment at Hobart International Airport in March of this year – the day first since 1956 where no flights landed at Tasmania's main aviation gateway.
The devastating impact of COVID-19 would ultimately see the airport lose 98 per cent of its passenger traffic and flights to major market Melbourne reduce to just one a day providing essential services.
But it was the day the airport fell silent that hammered home the implications of the coronavirus epidemic.
"That really did impact on everyone,'' says acting Chief Executive Matt Cocker. "It was so unreal to see that happen."
Cocker is now dealing with an entirely different situation as the airport prepares for the re-opening of borders for major market Victoria, a move that will see the premier tourist destination open freely to visitors from most states.
That would have been all states if not for a coronavirus cluster in South Australia that caused quarantine restrictions to be temporarily reimposed by the Tasmanian Government.
Flights in December could reach as high as 65 per cent of pre-COVID levels and possibly 80 per cent by January.
That translates to between 22 and 25 flights a day in December, building up to 28 in January.
"It's a fantastic recovery,'' he says. "We, like other airports, were obviously a bit risk-averse about making any commentary around that issue initially and we thought 18 months would probably be the timeframe where we would see a return to pre-COVID levels.
"We will hit that mark, we might even beat that mark, but it will be dependent upon people's confidence levels.
"So while the seats will be there, what we need to do is convert bums on those seats.
"The demand picture becomes important — we have the supply but the supply will only remain there if those seats are taken up."
Cocker expects Tasmania to be a major beneficiary of the switch to domestic tourism due to continuing restrictions on international travel and says there is plenty of accommodation to cater for the influx of visitors.
This includes new hotel rooms as well as alternatives such as Airbnb.
"What we've seen over the last few years has been an investment in more hotel rooms and those hotels are now coming online,'' he says.
"So we're seeing an increased amount of accommodation options available in Hobart but also across the state."
Cocker says Hobart was able to manage through the doldrums with a combination of JobKeeper, reduced hours and people taking leave.
There has been an increased focus by staff on job security, and most have stayed.
"There were a lot of commentators out there saying the aviation industry was going to take a long time to recover and some people did take the option to review their career paths and we've had a few resignations,'' he says.
"But that hasn't impacted our ability to recover and we have strong dedicated staff here who will be responsible for rebuilding.
"The people who built the airport initially will be the ones that rebuild the airport — I think that's a huge story for us. Our people are proud to represent the airport and indeed the state."
One area which has been affected is the airport's terminal expansion plans.
The plans were based on pre-COVID passenger growth of about five per cent annually and the precipitous fall in traffic due to COVID prompted a reset of thinking.
Aware that airlines must agree on capital expenditure and that a pandemic was not the right time for those discussions, it was decided against proceeding with the project in one big hit.
"We're looking at a staged approach into the future but heavily engaging with the airlines just to ensure we're getting that right,'' he says.
The more immediate focus has been on getting the airport's links back up and running as soon as possible. This has meant responding to decisions outside Tasmania as well as moves by Tasmanian Premier Peter Gutwein to open the state for business.
The final domino fell into place November 11 when Gutwein announced he would re-open borders with Victoria several days early on November 27.
In addition to the return of existing services, Cocker sees the potential for new routes and increased flying on others such as Adelaide and Perth.
He points to Link Airways, which recently started Saab 340 services to Canberra, as an example of a new service and says he is also looking forward to the return of a re-invigorated Virgin Australia.
The airport is continuing to work on long sought-after links with New Zealand, with Cocker noting: "We're as close as we've ever been to converting on that. We're working closely with the Commonwealth to make that happen in early 2021."
Cocker says the New Zealand routes stack up on their own but would also set up Tasmania in the longer term for one-stop services with the US via Auckland.
Interim facilities needed for New Zealand would also leave Hobart well-placed for Pacific island services and it has longer-term aspirations to attract Asian flights.
"I think our future focus will be on trying to get direct services to Asia to open up the rest of the world,'' he says. "there's always been a great interest from an Asian perspective in Tasmania."
In the short-term, the airport chief notes, Tasmania is perceived to be a safe space while Australians can't travel overseas.
He is only half joking when he says it provides option anyway.
"You get on a plane, you see some sea underneath you and then you land in what is pretty much a pristine environment,'' he says.
"We have the best air in the world, everything's easy to get to — you can get from one end of the state to the other in a few hours and you can see the beautiful, rugged west coast and the fantastic beaches on the east coast.
"Tassie sells itself and we're lucky enough to be the major gateway."
By Steve Creedy
---
About Steve Creedy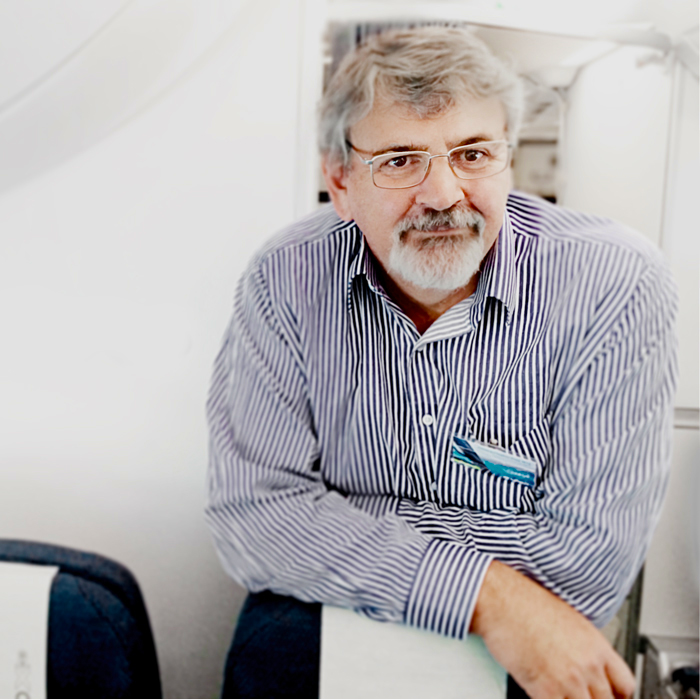 An award-winning journalist, Steve began covering aviation in the United States in the early nineties before returning to Australia later that decade and editing The Australian's aviation section for 17 years. He is editor of Airline Ratings and has co-authored books on industry initiatives aimed at reducing greenhouse emissions.
Steve has joined the AAA to write interesting and informative editorial on the aviation industry.
Subscribe Now