An operational mix that includes emergency services flights has helped buffer Essendon Fields against the coronavirus crisis and now the airport is returning the favour with a campaign acknowledging its "airborne heroes".
Emergency services account for about a quarter of aircraft movements at Melbourne's historic first airport and include essential services such as the Victoria Police Airwing, Air Ambulance Victoria, the Australian Maritime Safety Authority, and the Royal Flying Doctor Service.
The airport also plays a key role for medevac charters and is crucial during the bushfire season when it is home to firefighting and fire-spotting aircraft and acts as an initial distribution point for the distinctive Erickson Air Cranes through local company Kestrel Aviation.
Its significance in this area was underscored when the recent disastrous fire season saw it heavily involved with the Mallacoota emergency as it also hosted Australian Defence Force aircraft used in evacuations.
That activity, as well as the 8000 incidents that police and ambulance aircraft attend annually, prompted the airport to launch its "Airborne heroes of Essendon Fields" campaign.
The campaign launched July 8 across digital and print platforms, including social media, website, billboard, and media.
The idea is to feature the roles of organisations and their staff as well as the addition of new aircraft such as the police airwing's new Leonardo AW139 helicopters.
Essendon Fields general manager Aviation Colin Fort says the campaign is a great opportunity to highlight the good work done by emergency services.
"We're asking people to recognise the extraordinary work that is being done to support people within our communities when they are at their most vulnerable,'' he says.
"And to remember when they see an emergency aircraft overhead, chances are it has come from or is heading to Essendon Fields to undertake a special or possibly lifesaving mission.'"
Fort is also acutely aware that being home to many of Victoria's emergency services flights, a result of the airport's proximity to major hospitals and the freeway network, means Essendon Fields Airport movements are not as badly affected by the COVID pandemic.
While total aircraft movements are down and the impact of the second COVID wave remains unclear, the fall at Essendon is not as drastic as it is at many airports.
But it is still significant.
Fort recalls he was managing a regional airport when the September 11 terrorist attacks and the collapse of Ansett sent the industry into crisis in 2001.
"This is the next level,'' he says. "Obviously, we're doing nowhere nearly as badly as the regional centres – I really feel for my airport and airline colleagues that have been severely impacted by the pandemic".
The impact on the airport's operations has been mixed but all flying segments, including emergency services, generally dipped in April when the first lockdown occurred.
Flying schools experienced a spike in April and May but this started to fall off in June, sparking some concern about student numbers going forward.
Charter operators were involved in some medevacs early on, but Fort says little is happening in the segment now.
"With the corporates, there's still a few movements but not a lot,'' he adds. "They're all fairly flat at the moment."
The airport is still home to regional airline services supported by federal and state funding, operated by Sharp Airlines and Fly Corporate. They serve destinations such as Flinders and King islands as well as Dubbo, Orange, Griffith, and Wollongong.
"They're connecting essential services, like health workers, that are still flying but the numbers are extremely modest,'' Fort says. "And to the islands, it's really freight service and those sorts of essential needs.
"But for us, our diversification means the RPT services which are an integral part of our business, only represent a small segment of our business."
One impact of the second COVID surge in Victoria and the accompanying restrictions has been a move by aircraft operators to reposition their aircraft to other states.
Fort understands the move, noting the operators' ability to operate interstate charters would have been restricted had they remained in Victoria.
"At least if they were repositioning into NSW or any of the other states, they have the opportunities to operate charters,'' he adds.
To ensure a COVID-safe workplace, Essendon Fields Airport has staggered start times for aviation staff, and is separating facilities and operations staff to reduce the risk of cross-contamination.
Changes have also been made to put previously face-to-face functions, such as airside driving approvals, online and all non-operational staff are working from home.
Planning is already underway for the upcoming fire season, when Emergency Management Victoria bases aircraft at the airport and the Country Fire Authority and Parks Victoria use it to co-ordinate airborne firefighting capabilities.
Despite the setback in Victoria and the difficulty in predicting when the pandemic might end, Fort takes solace from reports from the West Australian town of Exmouth, home to his daughter, of a surge in domestic tourism in the region.
He is hopeful that that people who would have travelled overseas will instead spend their money in Australia and that Essendon Fields charter and regional operators will benefit "once we start to come out the other side of this."
"We have a lot of charter operators who can provide services to destinations for people who don't want to get on to a large commercial aircraft,'' he says, noting charters can take family groups and the like to destinations ranging from the snowfields to as far away as  Byron Bay.
"So instead of spending a whole lot of money on these international destinations, they'll be able to look locally at what's available."
By Steve Creedy
---
About Steve Creedy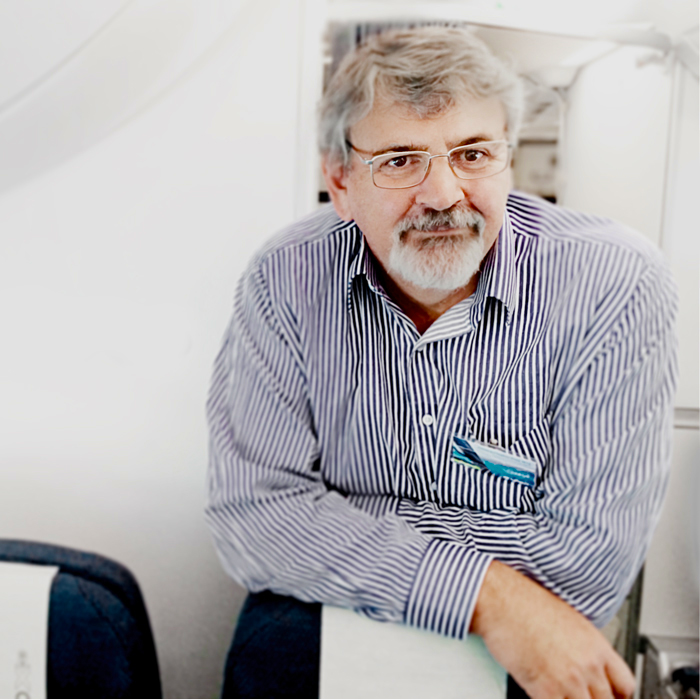 An award-winning journalist, Steve began covering aviation in the United States in the early nineties before returning to Australia later that decade and editing The Australian's aviation section for 17 years. He is editor of Airline Ratings and has co-authored books on industry initiatives aimed at reducing greenhouse emissions.
Steve has joined the AAA to write interesting and informative editorial on the aviation industry.
Subscribe Now