Australian Transport Safety Bureau (ATSB) Chief Commissioner Greg Hood reckons his current job is the best he's ever had.
It isn't so much the often-grim subject matter that appeals to him but the dedication of the organisation's team of highly-trained investigators and the opportunity to save lives and make a difference.
Australian Transport Safety Bureau (ATSB) Chief Commissioner Greg Hood reckons his current job is the best he's ever had.
It isn't so much the often-grim subject matter that appeals to him but the dedication of the organisation's team of highly-trained investigators and the opportunity to save lives and make a difference.
"You're looking at some very intelligent people and a lot of good will and a lot of altruism,'' he says of his staff. "We may not have the ability to match Airservices or industry in some areas in terms of wages, but by and large, our staff are here because they want to be here.
"We have a fascinating job that is always focused on the greater good for the Australian travelling public."
Now past the crucial first anniversary at the bureau and settling into his stride, the ATSB job continues a 35-year aviation career for the man known widely as "Hoody".
It began in 1980 as an air traffic controller in the RAAF before a move in 1990 to then Civil Aviation Authority, the precursor to the Civil Aviation Safety Authority (CASA) and Airservices Australia.
He worked in positions around the country before an appointment in 2002 to head Airservices' operations in Melbourne and another in 2005 to lead the team providing regional air traffic services.
There was a move in 2007 to CASA where he rose to executive general manager operations before heading back to Airservices in 2013 as general manager demand and capacity management before being quickly promoted that year to head the air traffic control group.
A musician and private pilot, Hood has served on a number of aviation boards and committees and is a past president of the Canberra Philharmonic Society.
He says he always admired the ATSB but it was not something he initially set out to do.
When predecessor Martin Dolan decided to retire, however, he seized the opportunity with both hands.
What he found when he arrived was an agency that had seen appropriation reductions for seven successive years; its capability and staffing reduced in an environment where workflow is unpredictable and sometimes extraordinarily heavy.
This is exemplified by the first six months of 2017 which began with an accident involving a Grumman G-73 Mallard aircraft on Perth's Swan River. This was followed by a string of fatalities that included a tragedy that killed five at Essendon Airport, an Angel Flight accident and the Renmark fatality that took the life of CASA inspector Stephen Guerin and two pilots.
One of Hood's first ports of call was Transport Minister Darren Chester, where he received a sympathetic hearing. The ATSB was afforded a modest funding increase of $11 million over five years in the 2017 budget under an item headed "improving transport safety."
This was enough to allow Hood to lift a recruitment freeze and launch a nationwide campaign to find the next cadre of transport safety investigators.
He also met with every member of staff to discuss changing the way investigations were conducted to include multi-disciplinary teams.
The idea here was to break down segmentation or "stovepiping" which saw aviation, marine and rail specialists work only on their own areas.
"The team are serious seriously clever but they all worked in that kind of stovepipe,'' Hood says, conceding there was some apprehension among staff about the move. "I suppose my early working hypothesis was that working in multi-disciplined teams would be a better way for the agency function.''
The Renmark accident marked the first time this approach was used and it brought together a licensed aircraft maintenance engineer, two pilots and two rail experts.
"They had such a great attitude and learnt a lot and were positive contributors to the Investigation process,'' Hood says of the rail experts. "And I think that took a lot of myth out of the fact that they wouldn't know what to do."
The result was formation of a Transport Safety Division responsible for all investigations headed by executive director Nat Nagy.
The bureau gets 16,500 notifications a year and every day holds a meeting chaired by Nagy to make sure the bureau is making good decisions on what it will and won't investigate.
Nagy is also running a "Back on Track" program to attempt to get the backlog of reports under control.
The ATSB has been criticised for taking too long to release some reports — there have been examples where it has taken more than two years to release reports that should have been finalised in 12 months.
Hood believes the cuts in funding, the reduction in staff numbers and a couple of big investigations all took their toll. These included the search for missing Malaysia Airlines flight MH370 and need to reopen the report on a 2009 crash of a Pel-Air Westwind air ambulance at Norfolk Island.
Criticism by a Senate committee and an aviation safety and regulatory review prompted the ATSB to re-open the Pel-Air investigation.
A subsequent peer review by the Transportation Safety Board of Canada found the ATSB's methodology met or exceeded international standards but uncovered lapses during the Pel-Air investigation in the way the methodology was applied.
The MH370 search was suspended in January after the aircraft was not found in an initial 120,000sq. km search area and the ATSB is poised to release its summary search report.
Having worked for more than three years on effecting the under-water search, staff at the bureau remain keen to find the aircraft and note the reports in the media that the Malaysian government is considering offers from private organisations after drift modelling further refined the likely position of the crash site.
Hood says the end of both of these resource-hungry investigations will free-up resources to address the investigation backlog.
"We've taken a practical program management approach to say we've got to get better at the allocation of resources to investigations and we need to really clean up some of those older ones,'' he says. "Otherwise, we're going to be continually criticised for not meeting the timelines."
Even so, the ATSB boss notes, deciding how to prioritise an investigation involves balancing complex factors. These include the additional time given international agencies in the directly involved party (DIP) commenting process – 60 days instead of 30 —and something he labels "the octopus syndrome".
The term comes from Hood's view that any given investigation will have eight "really fascinating areas" to investigate and his belief in the need to better define the scope of inquiries.
He says this means looking at an area of investigation and deciding whether it is going to contribute to an improvement in transport safety.
"So really this is looking at doing a bit more work up the front and saying to the investigators this is where we want you to concentrate your effort in this part of the investigation,'' he says.
When it comes to headline issues, Hood joins other heads of aviation agencies in nominating drones as an emerging threat to transport safety.
The ATSB has already published a report on the issue and appeared several times before the senate inquiry looking at drones but Hood says he has yet to make a conclusion on the significance of the drone threat because of the variables involved.
He says the bureau is careful to base its work on evidence and notes there have been no collisions in Canada, New Zealand and Australia but the proliferation of drones here means the likelihood of a problem is rising.
He notes the consequences of a collision are varied with a small plastic drone likely bounce off a modern aircraft.
"But there are so many variables: The weight, what it's made of, the relative velocity of the aircraft,'' he adds. "What we have evidence on is what birds do to aeroplanes. A wedgetail eagle is four kilos, a Pelican weighs somewhere between 4 kilograms and 14 kilos and we see what they do to aeroplanes.''
The ATSB would like to see some sort of registration system and identification on drones, says Hood, "so if there is an accident we actually find out who's flying it".
Other future options include geo-fencing — systems that prevent a drone entering a restricted area such as the airspace around an airport — the addition of ADS-B and sense-and-avoid technology.
Another area Hood sees as important is the need to keep track of lessons learned internationally.
The ATSB has contributed to those lessons over the years with some cutting-edge work on Robinson helicopter problems, particularly its findings on fuel tank bladders, and more recently its work on the pitch uncoupling mechanism in ATR turboprops.
Hood gives as an example the 2013 Asiana crash at San Francisco International Airport, where a Boeing 777-200ER crashed short of the runway threshold after the crew mismanaged the approach and relied too heavily on automated systems they didn't adequately understand.
He says most foreign crews flying into Australia are used to flying instrument landing systems with a glide path and a centreline, something not available at all Australian airports.
He argues Australia needs to look carefully at overseas lessons "particularly in terms perhaps of junior crews understanding the automation of an aeroplane and the operation of a sophisticated fleet''.
Other areas of frustration include the number of wire strikes in agricultural operations and pilots continuing to fly in bad weather.
"It's frustrating where you see loss of life which is preventable and when you see it recurring like that,'' he says of controlled flight into terrain (CFIT) accidents. "You say it's bad weather-related but I think it goes back to the step before that, it's your decision making to fly in the bad weather."
There has been speculation the ATSB will take over investigations into recreational accidents but Hood says resourcing and the ministerial statement of expectations, which emphasises paying passengers, make that difficult.
However, he says the ATSB reserves its rights to launch investigations in the recreational space if warranted.
In terms of safety issues at airports, the ATSB boss sees runway excursions and incursions as a continuing problem with building approvals around airports and navigations aids.
He applauds airports for installing better protections against runway incursions, such as stop bar lights, and says the Asiana crash underlines the importance navaids such as ground-based augmentation systems, which provide precision approach services to host airports.
"I think investment in technology in terms providing the vertical and lateral guidance on to the runway is pretty important,'' he says. "And, of course, the equipage of the airplane and the training of the crews to be able to do that are critical factors in ensuring a safe arrival at an airport."
The vexed question of building around airports is one of the issues being investigated as part of the Essendon crash.
Essendon was Hood's first time at an air accident scene — a decision he took to support the investigators and take the media spotlight away from them — and he admits he found the devastation and loss of life "significantly challenging".
He said the ATSB's in-house psychologist had warned him that anybody experiencing something to which their mind was not accustomed would see a change in behaviour within a couple of weeks.
The ATSB boss was sceptical but says two weeks after visiting the scene he started experienced some anxiety, something he had not experienced previously.
"It was quite interesting to experience an impact personally on you,'' he said "And, of course, it was also really good for me because now I understand the kind of stresses on our own people."
One message Hood is keen to get out to airports is the need to the Include the ATSB in emergency exercises as happened recently in Darwin and Brisbane.
"In the event of an incident or accident, we must have regard to the desirability of minimising any resulting disruption to transport services,'' he says. While it's imperative transport safety Investigators conduct an effective on-site investigation, they are also cognisant of the need for the resumption of normal operations.''
By Steve Creedy
---
About Steve Creedy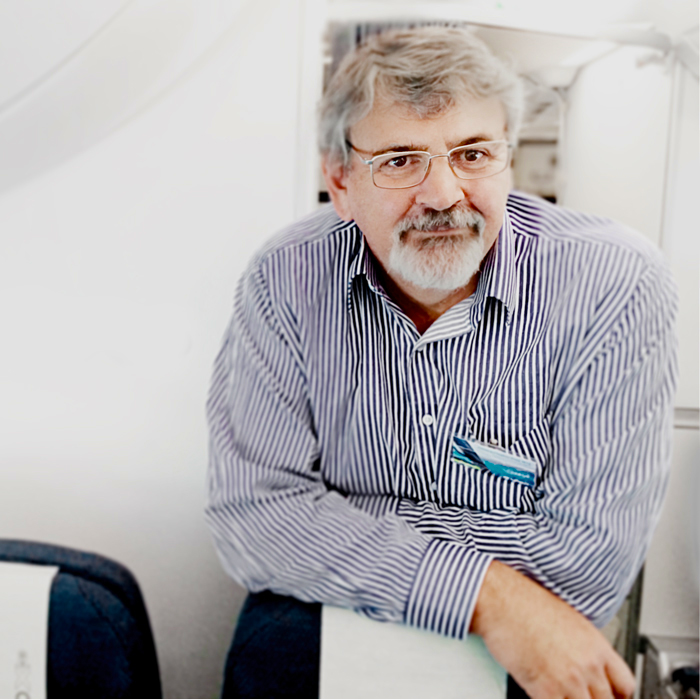 An award-winning journalist, Steve began covering aviation in the United States in the early nineties before returning to Australia later that decade and editing The Australian's aviation section for 17 years. He is editor of Airline Ratings and has co-authored books on industry initiatives aimed at reducing greenhouse emissions.
Steve has joined the AAA to write interesting and informative editorial on the aviation industry.