It was vacancies for not one but two jobs that drew Whyalla Airport Manager Operations Howard Aspey into the world of aviation.
Whyalla City Council had posted vacancies for a caretaker and administrator at the local airport but could not get anyone to fill either position.
Aspey, who had worked in a number of roles at the Council, raised his hand to do both.
That was almost two decades ago and the new South Australian director of the Australian Airports Association Board was still running the 612 hectare airport by himself until about four months ago.
"It's quite a large airport by regional standards and I was responsible for all aspects of the operations — maintenance, mowing, administration," he says.
"With the Federal Government's new security initiatives and the increase in compliance this will bring, council decided to employ a maintenance officer to assist with day-to-day maintenance.
"I'm basically dealing with administration, project management and compliance duties now."
Aspey had joined the Council from heavy industry, where he worked in supervisory and management roles for OneSteel and engineering giant Transfield.
He grew up in Whyalla after arriving there with his parents as an eight-year-old from England and remains firmly anchored to the city.
Whyalla, of course, is the town that came back from the brink after the debt-crippled owner of the town's steelworks, Arrium, entered voluntary administration.
The town and its 21,000 residents fought to save the steelworks at the heart of the town and attracted the attention of British billionaire Sanjeev Gupta.
Gupta's company, GFG Alliance, bought the former Arrium operations in mid-2017 and has since talked about expanding it.
Aspey says the positive response that GFG has had on the city means traffic at the local airport has started to increase.
The airport is serviced by Regional Express Saab 340s and QantasLink Bombardier Q300s, which between them provide eight regular public transport services on most days.
"We are not large compared to some regional airports but I think by the end of this year we're looking at the possibility of 80,000 passengers,'' Aspey says.
Whyalla City Council took over the airport in 1991, and upgraded and expanded the terminal building in 2014.
It boasts two runways, three taxiways, a general aviation apron, a sealed RPT apron and grassed helicopter parking area.
Like most regional airports, Aspey says, the airport is a lifeline for the community.
Whyalla may not be a huge tourist destination but has a large contingent of business and professional related travellers that commute back and forth to Adelaide.
Having now spent some time in the aviation industry, Aspey has come to appreciate aspects of the business that include how industry members assist other airports with issues they may have.
He says this contrasts sharply with other industries.
Another is the broad experience available working at a regional airport.
Unlike larger airports where specialist managers look after specific areas, Aspey notes people operating regional airports have to have knowledge of the total operations.
He says there are some similarities with his previous life in heavy industry — such as contract management and budget control — but aviation is much more compliance driven and heavily regulated.
Aspey continues to draw on his experience from both worlds as Whyalla moves to meet new federally mandated security requirements.
He is the lead in the airport's terminal redesign, which will accommodate the new screening requirements and the implementation of the new regulatory requirements that will come with Whyalla being a screened port.
He sees these as among the biggest issues facing regional airports.
Council has passed the terminal concept design and the project is now in the design and development phase.
However, even with a $1 million Federal grant towards infrastructure upgrades, Aspey indicated that council still faces a $4.7 million shortfall for the terminal modifications.
By Steve Creedy
---
About Steve Creedy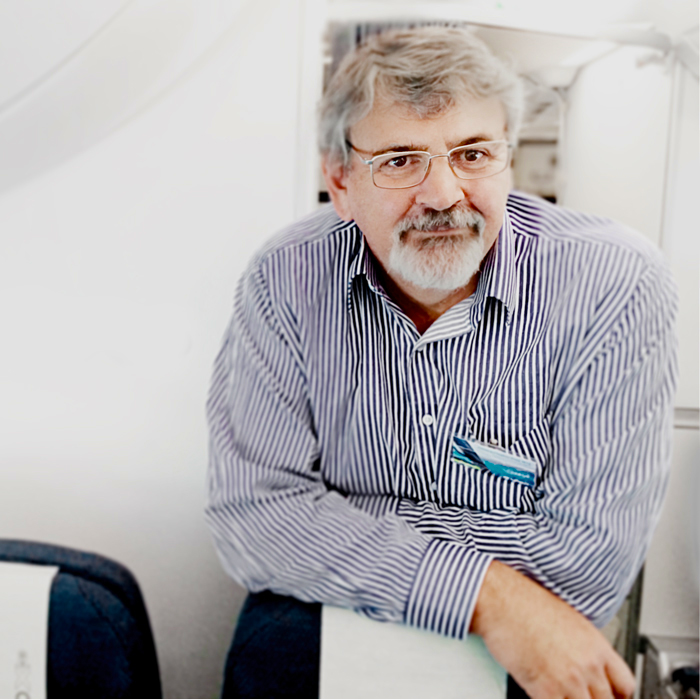 An award-winning journalist, Steve began covering aviation in the United States in the early nineties before returning to Australia later that decade and editing The Australian's aviation section for 17 years. He is editor of Airline Ratings and has co-authored books on industry initiatives aimed at reducing greenhouse emissions.
Steve has joined the AAA to write interesting and informative editorial on the aviation industry.