Toowoomba Wellcamp Airport identified freight as a major opportunity from the get-go and is reaping the harvest of that foresight with a tripling of cargo activity and a planned $10 million regional distribution hub.
The centre will be built by airport owners the Wagner family with support from the Queensland government and will add 3,500 square metres to existing storage facilities that already boast three temperature controlled cool rooms.
It will be used to process premium export goods such as chilled beef, dairy products and pork as well as fresh fruit, vegetables and packaged nuts.
"After a competitive bid process Wellcamp were awarded a grant from the state government to build a facility to support local exporters,'' says Wellcamp general manager Robert Kasch.
"It will enhance the airports ability to support local producers with their exports".
"A large portion of the facility will be temperature controlled. This will ensure products such as chilled beef can be handled with world's best practices.
"The new state-of-the-art facility will allow trucks to back up into a warehouse that is temperature controlled. Produce can then go to different chambers that are set anything from -22C to around the one to two degrees for chilled beef. Mangoes and various other fruits should be kept at about 14 degrees."
Wellcamp is a "Field of Dreams" airport that has drawn parallels with the popular Kevin Costner film about an Iowa corn farmer who built a baseball diamond in his field and the film's  build-it-they-will-come theme.
The brothers spent $A200 million on the initial development with most of the resources to build the airport coming from within the site, allowing crews to work 24/7, using big off-road trucks to shift about a million tonnes of rock a month. They were also able to utilise three quarries on the site as well as a concrete plant and an asphalt plant.
The result was an airport boasting a 2.8km runway that can take a fully loaded Boeing 747 freighter and other aircraft such as Antonov's.
The airport scored a major coup when Cathay Pacific launched Boeing weekly 747-8F freighter services between Toowoomba and Hong Kong in late 2016. The COVID pandemic has since seen the Hong Kong airline deploy a Boeing 777 passenger aircraft to carry belly freight.
Singapore Airlines is similarly flying an Airbus A350-900 passenger aircraft carrying freight to Singapore and beyond.
The weekly flights are benefiting from the federal government's International Freight Assistance Mechanism (IFAM), which received a $240m funding injection in July to help keep international freight routes and flights operating.
Not that Wellcamp was limited to outbound freight, even before the pandemic.
"We get regular import traffic, particularly on the freighter,'' says Kasch.
"There's mining equipment on the inbound side and aviation equipment such as aircraft engines because there's no regular large freighter services out of Brisbane or Darwin.
"So basically, for Queensland and the Northern Territory, if you have something that won't fit on the lower deck of an aircraft you have to go to either Wellcamp, Sydney or Melbourne."
Mining equipment also features on outbound flights but Kasch says most of the freight heading overseas is fresh produce, including chilled beef and pork.
End destinations for the Australian produce include countries such as Malaysia and Vietnam through Singapore and China via Hong Kong.
"We've just done a lot of broccoli as we've hit the broccoli season also avocados, blueberries and strawberries,'' he says.
The Wellcamp executive says the airport is handling about three times the amount of air freight it handled in the same period last year — an increase that has come at a time the overall market is down. The Bureau of Infrastructure, Transport and Regional Economics' July monthly summary showed international air freight was down 22.4 percent compared to the same month in 2019.
"We're fairly busy and we're handling more flights than we had been handling in the past because of the IFAM flights that have come on,'' he adds.
Although Wellcamp always had exports from its rich agricultural hinterland on its agenda, the airport executive says it wasn't easy to get the ball rolling with producers initially set in their ways.
"People are shipping produce out from, say, a 20 or 30 kilometre radius of this airport but they were all setup to send it to their freight forwarder in Brisbane, who does a little value adding and holds it there before sending it to Brisbane Airport,'' he says, noting the number of flights out of  Brisbane meant there was plenty of freight capacity at the time.
"With the change, people had to look to do things differently and probably smarter in a lot of respects.
"So basically, companies in this area were able to speak with their freight forwarder and come up with solutions that are very workable and probably more streamlined.
He believes that the changed circumstances will hold as the pandemic winds down, particularly given the International Air Transport Association's estimate that it will take until 2024 for passenger to return to 2019 levels.
He notes that in 2019, for example, Singapore Airlines had four flights a day out of Brisbane each of which had an allocation on average of about 20 tonnes of cargo uplift.
Today, he says, Singapore's schedule has reduced to four flights a week from Brisbane and their flight from Wellcamp.
"So for Singapore Airlines export capacity is less than 20 per cent of what it was and they're saying it will be four years before it will be back to 2019 levels,'' he says.
"I'd say in the next four years what we'll see is more passenger flights ramping up in Brisbane but there will still be a need to supplement that with freighter flights or freight-only flights."
In the shorter term, Wellcamp is already in discussions about adding capacity as the local economy moves into the mango and cherry season and whether it can help Tasmanian growers hampered by border restrictions with Victoria.
"With cool rooms that are airside Wellcamp Airport are well equipped to help,'' he says. "On top of that just the regular mango traffic is enough to warrant another 20 or 30 tonnes a week for probably 10 weeks during the summer period.
"We're certainly looking at doing what we can to assist in that regard."
One looming longer-term impact Kasch sees for producers is the increased cost of air freight.
"For high value products such as chilled beef, the knock-on effect is not as significant, considering the product's value per kilo a slight increase can be absorbed'' he says.
"But for produce like broccoli, avocado and mangoes, which are very price sensitive, it can be the difference of being able to compete in overseas markets and not be able to compete.
"I think the government has acted wisely to help Australian exporters through activating flights through the IFAM program and hopefully it pays off in the long term.
"Certainly, we're seeing a lot of produce move through this airport to go overseas that would probably need to be sold on the domestic market if it wasn't for the government stepping in with the program."
By Steve Creedy
---
About Steve Creedy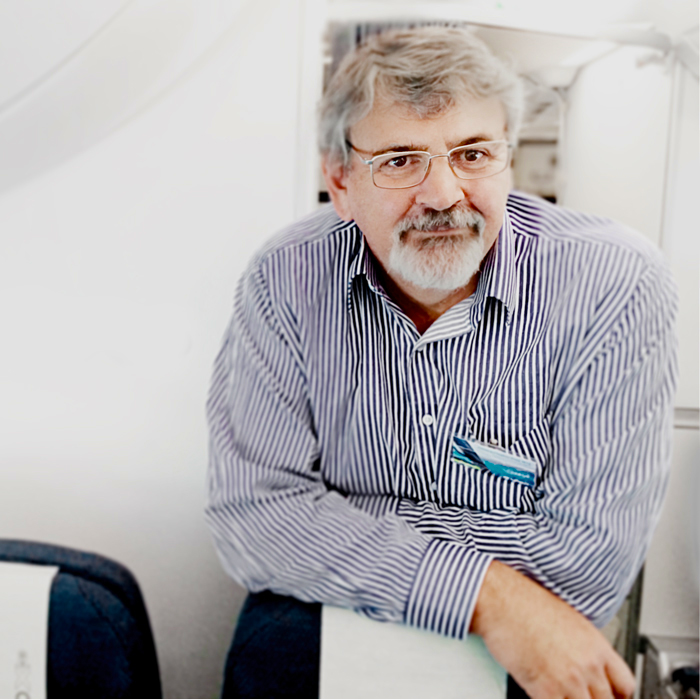 An award-winning journalist, Steve began covering aviation in the United States in the early nineties before returning to Australia later that decade and editing The Australian's aviation section for 17 years. He is editor of Airline Ratings and has co-authored books on industry initiatives aimed at reducing greenhouse emissions.
Steve has joined the AAA to write interesting and informative editorial on the aviation industry.
Subscribe Now