Paul Ferguson has a strong argument for why the Australian flight training industry should be taking up the opportunities stemming from burgeoning demand for pilots in South East Asia: the impressive development at the airport he runs.
A partnership between leading flight training organisation CAE Oxford Aviation Academy and China Eastern Airlines has secured Moorabbin Airport a quality anchor customer that supports the airport's long-term investments in aviation infrastructure.
Moorabbin, 21km south-east of the Melbourne CBD, is a leading flight training airport with 1250 students attending 16 flight training schools annually.
This makes it the biggest general aviation "cluster" in Victoria and the Moorabbin chief executive says the creation of a flight training precinct provides the settings to keep it that way.
The $50 million CAE-China Eastern project is expected to generate more than $200 million in export revenue as 370 students pass through it every year.
It employs more than 136 local staff, including 70 flight instructors and 15 aircraft engineers, and hosts 32 modern aircraft and six simulators.
A showcase precinct features a 2300 square metre purpose-built, two-level training facility that includes lecture theatres, simulators, an operations centre and corporate offices.
A 25,000 square metre aircraft parking facility was completed in March and a 176-bed student village is due to be ready by the third quarter of this year.
It is a model, Ferguson believes, Australia should be embracing as aviation globally moves to tackle a looming pilot shortage.
Aircraft manufacturer Boeing estimates the world will need 640,000 pilots in the next 20 years, with about 40 per cent of the demand in the Asia-Pacific.
An Aviation Workforce Skills Study released in 2017 by then Transport Minister Darren Chester found that the quality of the Australian aviation training system overall was well recognised overseas.
It found experienced Australian-trained pilots being highly sought after by high-profile, expanding airlines such as Emirates, Etihad, Cathay Pacific and China Southern.
It also identified strong international opportunities for Australian aviation training providers.
Ferguson agrees and believes there are big advantages for those airports able to partner with training organisations such as CAE and overseas airlines.
"Australia's well positioned,'' he says. "We have the safety record, we have stable government, we have a strong aviation regulator in CASA.
"This airport's been around for 60 years, like all the metro airports, so we have 60 plus years in professional flight training and we have the industry background and skilled aviation professionals.
"We have very predictable weather and by and large the exchange rate, at least over the last five years, is really favourable against the US dollar.
"We have purpose-built metro airports. If you look at Moorabbin, Parafield, Archerfield or Bankstown, they're multi-runway airports set up for flight training."
"And we have the airspace.''
He sees these kind of joint ventures — CAE also has an arrangement in Tamworth training pilots for India's IndiGo — as a plus for the industry and economy.
For one thing, he argues, it allows airports to increase the utilisation of their assets.
"We're lengthening and we're strengthening and we're doing it for aeromedical and remote and regional airport access, which is great,'' he says.
"If you can do something like CAE at Tamworth, the local communities are still getting their aeromedical guaranteed and their freight or agricultural aerial services but for the rest of the time they can use that asset for flight training.
"So you're talking significant dollars and the opportunity is there."
Nor does the influx of international students amount to the Chinese 'takeover' portrayed in some sections of the media.
Ferguson notes that CAE has a 50:50 domestic to international student mix with clients that include China Eastern, Swinburne University and domestic Australian airlines.
"What happened with CAE with China Eastern is that their business basically doubled here at Moorabbin,'' he says.
"So, the number of instructors went from 40 up to 70 or 80. And they're local jobs, they're all Australian instructors and in three years they will be qualified to fly with Australian airlines.''
But he believes governments should do more to help the training industry in areas such assistance for course fees and accreditation.
"There are often not state or commonwealth-level strategies on the flight training side or the engineering side,'' he said.
"There's identified opportunity but our challenge as a training sector is that we don't have an industry body for it.''
By Steve Creedy
---
About Steve Creedy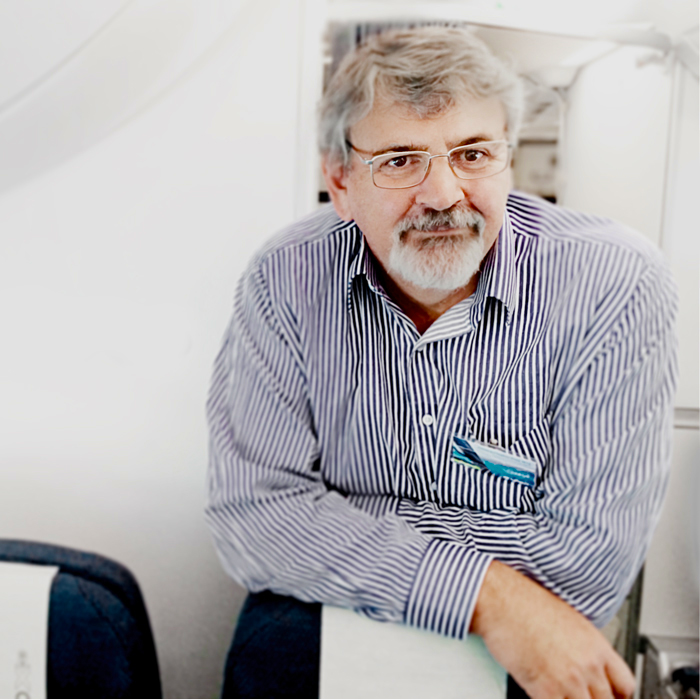 An award-winning journalist, Steve began covering aviation in the United States in the early nineties before returning to Australia later that decade and editing The Australian's aviation section for 17 years. He is editor of Airline Ratings and has co-authored books on industry initiatives aimed at reducing greenhouse emissions.
Steve has joined the AAA to write interesting and informative editorial on the aviation industry.