Passengers love their digital devices but publicity about internet breaches, and the discovery that even technology juggernauts cannot guarantee privacy, has created some misgivings.
Nor has the aviation industry escaped attention, with British Airways revealing in September that the data of more than 380,000 customers had been compromised.
So it's no surprise that a new survey has found that the proportion of passengers willing to share additional personal information to speed up processing at airports has dropped.
The International Air Transport Association's 2018 Global Passenger survey found the proportion of people willing to give away personal data for a smoother airport experience had fallen in 2018 to 65 per cent, from 70 per cent the previous year.
But SITA's recently released 2018 Air Transport IT Insights survey suggests airports globally have recognised this concern and are meeting the challenge head on.
The survey found cybersecurity is high on the agenda of airport chief information officers and that an increasing number of airports are now ring-fencing more of their IT budgets to address the issue.
"Some 95 per cent of airports confirm that cybersecurity initiatives are a priority area for their IT investments, whether as a major program or for R&D," it says.
That's good news for passengers, with IATA's survey pointing to a desire by most travellers to gain greater control over their journey using technology.
The findings come as airports and airlines work towards a system that will allow passengers to travel from curb to gate using a single biometric travel token such as fingerprint, iris or face.
A smoother, quicker airport experience is seen as essential to coping with an expected doubling passengers by 2036.
According to industry technology expert SITA, 77 per cent of airports and 71 per cent of airlines are planning major programs or research in biometric ID management over the next three years.
SITA favours facial recognition as the best technology for biometric security and is involved in trials with a number of airports and airlines as well as with governments, including in Australia.
It's an area with exciting potential, but SITA concedes there are also challenges.
"As the research shows, integration causes challenges and the variety of legislative demands can be daunting for airlines and airports," SITA chief executive Barbara Dalibard says.
"To deliver a seamless passenger experience, we must all collaborate – airlines, airports, governments and industry suppliers – and use technology to automate, and even eliminate, tedious processes."
Overall, IATA found passengers wanted fast, efficient, self-service airports with information about flight status at their fingertips and a human touch when there is disruption.
How passengers wanted to embrace digital technologies varied somewhat according to age.
IATA found those aged 25 to 54 were happy to do away with paper and embrace an electronic boarding pass. Those over 55 prefer the printed item.
Similarly, 18- to 64-year-olds were happy to use an electronic bag tag but older people wanted the support of an airline agent.
Pain points included security screening, baggage claim and immigration.
SITA's survey found airports were responding to this by "keenly embracing" new digital technologies.
It expects IT spend at airports globally to rise this year to 5.69 per cent of revenues — up from 4.39 percent in 2016 — and predicts it will further increase in 2019.
While it found self-check-in kiosks has been a focus so far, to the point where the technology is "almost ubiquitous", almost eight in 10 airports now have their sights on biometric ID management solutions.
"These include self-boarding gates using biometrics and ID documents: 59 per cent of airports have implementations and/or plans by 2021," the study says.
"Thanks to the industry's focus on the seamless journey, these gates will be commonplace by the end of 2021."
Investment in wait-time monitoring also remains a priority, with implementation jumping from 31 per cent of airports in 2017 to 42 per cent in 2018.
More airports are expected to send wait-time notifications to passengers' mobile devices, although just 17 per cent of airports currently offer this service.
About a third of airports have also implemented wayfinding sensors in some terminals
While only 16 per cent have the devices throughout the whole airport, 41 per cent plan to do so by 2021.
Bag tracking — also a desire of passengers in IATA's survey and the subject of Resolution 753 — is another area at which more airports are looking.
Almost a third funded investment in this area in 2018 with 40 per cent planning to do so.
Artificial intelligence is also a hot item with 61 per cent of airports planning a major program or research over the next three years, up from 34 per cent in 2017.
"While both airlines and airports are investing in AI, their uses are different," SITA says.
"Airlines are looking at the potential of using AI for virtual agents and chatbots with 85 per cent planning to use it here by 2021.
"Some 79 per cent of airports are currently using, or planning to use, AI for predictive analysis to improve operational efficiency."
Then there's blockchain, a technology of interest in terms of streamlining passenger identification and one where 34 per cent of airports planning R&D projects by 2021.
"It is clear that the will of the industry is to change the way we travel by improving efficiency and making the passenger journey as secure and seamless as possible,'' SITA's Dalibard says.
SITA's airport survey results came from 101 respondents representing the views of 369 airports covering 39 percent of global air traffic.
By Steve Creedy 
---
About Steve Creedy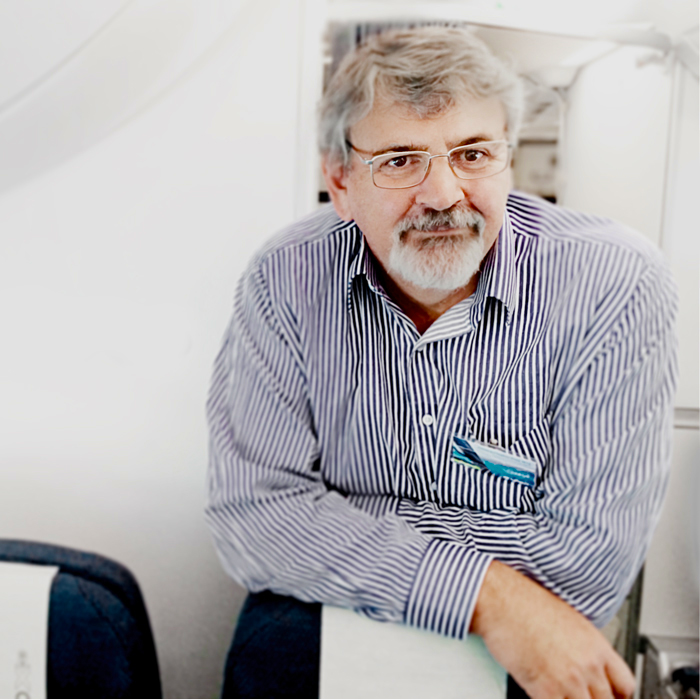 An award-winning journalist, Steve began covering aviation in the United States in the early nineties before returning to Australia later that decade and editing The Australian's aviation section for 17 years. He is editor of Airline Ratings and has co-authored books on industry initiatives aimed at reducing greenhouse emissions.
Steve has joined the AAA to write interesting and informative editorial on the aviation industry.