Start with the problem you want to solve and then work out whether technology will solve it for you.
That's the advice from digital futurist Hugh Bradlow who also worries too many people are getting taken in by hype.
Dr Bradlow told the recent Australian Airports Association national conference in Brisbane that people who tried to apply a technology such as artificial intelligence where it wasn't applicable would be disappointed.
"And you'll make a mess of it and spend money and it won't get you any benefit,'' he said.
"So don't be misled by the hype."
The futurist and former Telstra executive is president of the Australian Academy of Technology and Engineering and his roles during a 22-year career at Telstra included chief scientist, chief technology officer and managing director of Telstra Research Laboratories.
He presented a smorgasbord of potential technology developments that ranged from autonomous vehicles to augmented reality and robots able to help people locate gates.
Much of this was made possible by the development of cloud computing, where organisations were able to call up computing power on demand and access billions of sensors, including those on mobile phones.
He predicted this would see the end of the "slab of glass"' mobile phones and the rise of wearable computers that could be sewn into clothes or integrated into spectacles that project images onto the eyes and include bone-conducting headphones.
On the question of artificial intelligence, Dr Bradlow warned it was not yet as effective as some people assumed.
Airports are increasingly looking at using artificial intelligence with 61 per cent planning a major program of research over the next three years, according to technology company SITA.
Dr Bradlow told the conference the algorithm involved in machine learning was a crude approximation of the way human brains worked, where networks were fed data and trained to recognise patterns.
He said this had been spectacularly successful with speech recognition but not as successful with facial recognition.
Scalability was one challenge in cases where the technology may be used to search for a face in a crowd drawing on a data set of millions of people.
"The second problem is you train these algorithms with data and if you have the wrong data, you get the wrong results,'' he said.
"That's not a failure of the algorithm, that's a bias in the data that was used to train the algorithm."
However, Dr Bradlow acknowledged that immigration had improved through the use of smart gates, which was a case of verifying stored details on the passport to a passenger's face rather than searching through millions of people.
He also noted Singapore Airlines was experimenting with using facial recognition to find passengers who failed to board flights and avoid offloading their baggage.
"Whether that works or not will be interesting to see but if they find half of them, it's still a benefit,'' he said.
Other potential changes facing airports included the rise of ride-hailing services and the decline of traditional parking, something Dr Barlow forecast would happen in the next few decades.
" take your car to the airport and you rent it out to an incoming passengers, so you don't pay for parking and you derive revenue from renting out your car,'' he said.
"But ultimately that vision of mobility of service means no-one owns a car and no-one parks a car."
The rise of virtual assistants —software residing on phones, cars and other devices— was also tipped to affect the way airports interact with their customers.
These assistants would know everything about their user, work 24/7 and would be able to step in when things went wrong to make new arrangements.
"That means that when these things actually start to work people are no longer going to want to interact with you as the airport directly, they're going to want to interact through their virtual personal assistants,'' Dr Barlow said.
By Steve Creedy
---
About Steve Creedy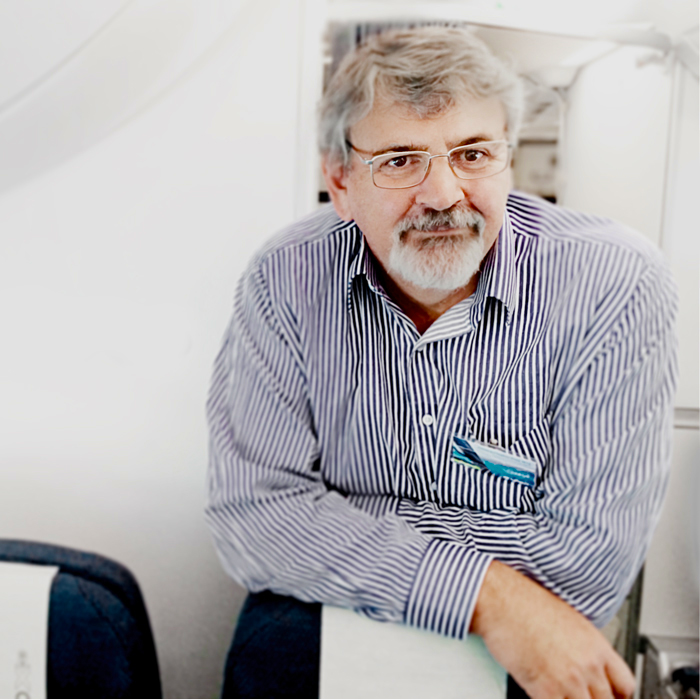 An award-winning journalist, Steve began covering aviation in the United States in the early nineties before returning to Australia later that decade and editing The Australian's aviation section for 17 years. He is editor of Airline Ratings and has co-authored books on industry initiatives aimed at reducing greenhouse emissions.
Steve has joined the AAA to write interesting and informative editorial on the aviation industry.