More than 200 heavy machines engaged in the herculean task of moving millions of cubic metres of earth have heralded the start of major construction on a project that has been waiting to be born for more than 70 years.
What was known for so long as simply the second Sydney airport, now has an official name — Western Sydney International (Nancy-Bird Walton) Airport.
Joining mentor Sir Charles Kingsford Smith in having a Sydney airport named after her is an honour that would have thrilled the pioneering aviatrix.
The airport is on track to start operations in 2026 and is backed by a $A5.3 billion investment by the Federal government.
It is being built by government-owned company Western Sydney Airport and stage one will deliver a curfew-free airport that includes a single 3700m runway capable of taking all domestic and international aircraft, a state-of-the-art terminal building, cargo facilities, a transport hub and a business precinct.
Expectations are it will cater for up to 10 million passengers per year after opening, with this gradually expanding with increasing demand to 82 million passengers annually by the 2060s.
Building an airport is a gargantuan feat anywhere in the world and Australia's newest facility is no exception.
The 200-plus scrapers, excavators, graders, dump trucks and dozers, which include some of the world's biggest machines, are working on moving the equivalent of 10,000 Olympic swimming pools of earth.
The site is also hilly: the difference between the highest and lowest points is equivalent to a 12-storey building.
"We're moving around 25 million cubic metres of earth to make way for construction of the Western Sydney International (Nancy-Bird Walton) Airport terminal, runway, roads and rail," Western Sydney Airport interim Chief Executive Officer Jim Tragotsalos says.
"Major earthworks will see us moving up to 1 million cubic metres of earth a month, working across 67 per cent of the 1780-hectare site, which is the entire footprint of the first stage of the airport."
The airport is expected to generate approximately 28,000 direct and indirect jobs for Western Sydney by 2031 but those opportunities are already underway thanks to a target of 30 per cent local employment that will ultimately grow to 50 per cent.
Jobs include not just the machinery operators but also people who service the machines and those at various suppliers.
"When it comes to local business, we've already seen that during the delivery of the early earthworks package, more than $37 million worth of subcontracts has gone to local Western Sydney businesses," Tragotsalos says.
"That doesn't cover all Western Sydney businesses contracted to provide services across other parts of the WSA business, such as security services or catering.
"It also doesn't capture the flow-on benefits the project is creating for local businesses, such as increased patronage at local restaurants and cafes, convenience stores or workwear suppliers, just to name a few examples.
"We can expect to see this multiply substantially as major earthworks ramps up."
Once the massive earthworks are complete, work will start on the construction of the runways, taxiways and terminal and market soundings are already underway for more job-creating contracts in this phase.
London-based Zaha Hadid Architects and Cox Architecture in Sydney were selected from more than 40 entrants as the winners of the terminal precinct design competition.
Initial indications are that the design will include a combination of landscaped gardens within a grand public plaza that will offer a wide choice of retail, dining and entertainment in a setting of soaring timber ceilings and vertical gardens.
Tragotsalos notes it is a "unique and mammoth task" to build a greenfield airport that will eventually become one of Australia's biggest gateways, but this also means it can be built from scratch using the latest technology and global experience.
He says the airport is working closely with the architects to ensure the state-of-the-art terminal precinct provides "a reliable, fun and stress-free airport experience with a great offering of retail, dining and entertainment".
"We're also working closely with our airline partners, Qantas and Virgin Australia, and our 12 freight partners as we design the airport, drawing on their experience and insights to ensure we design the best airport possible,'' he adds.
We've commenced the search for a construction contractor to build the airport's terminal precinct.
"The contract includes construction of the first stage of Western Sydney International's integrated international and domestic passenger terminal precinct, including the baggage handling system, security systems, IT network and aerobridges.
"The contract is expected to be awarded in 2021, with work to begin shortly after."
But the benefits of the new airport flow well beyond the construction phase.
Tragotsalos says the airport will be a game-changer for people from Western Sydney who want to work closer to home and spend more time with their families for decades to come.
He notes tens of thousands of Western Sydney workers leave the region for work and spend hours commuting and the project is a catalyst for transformation in the region by creating thousands of jobs closer to home.
Western Sydney is already the third biggest economy in Australia and the one in 10 Australians who call it home currently have a long commute to Kingsford Smith Airport.
There are times, the airport executive observes, when the taxi fare can be higher than the airfare.
"When Western Sydney International opens to international, domestic and freight flights in 2026, it will be the closest major airport for more than 2.5 million people,'' he says.
"This once-in-a-generation project will be the catalyst for the transformation of Western Sydney, creating economic growth and opportunity for the region, a bit like Incheon in Seoul or Schiphol in Amsterdam.
"The airport itself will create thousands of jobs but it will stimulate even more high-quality jobs in areas like education, engineering and advanced manufacturing right here in Western Sydney, so people can work where they live.
"For producers across the region and beyond into regional NSW, many of which are small to medium and family-owned, Western Sydney International's unrestricted operations will be the key to growing their businesses by unlocking lucrative Asian fresh produce markets.
"As the airport helps boost Western Sydney's economy, it will create opportunities for businesses of all sizes."
Photo: Deputy Prime Minister Michael McCormack at WSA as major earthworks get underway.
By Steve Creedy
---
About Steve Creedy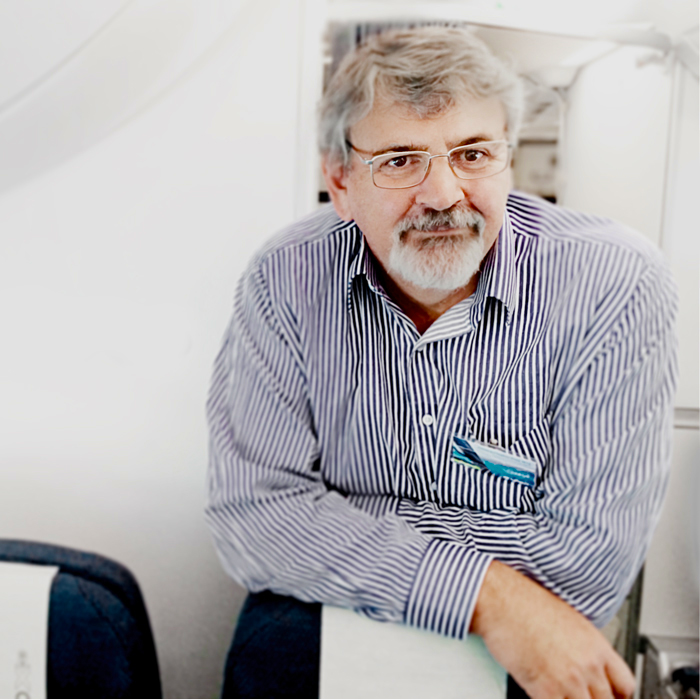 An award-winning journalist, Steve began covering aviation in the United States in the early nineties before returning to Australia later that decade and editing The Australian's aviation section for 17 years. He is editor of Airline Ratings and has co-authored books on industry initiatives aimed at reducing greenhouse emissions.
Steve has joined the AAA to write interesting and informative editorial on the aviation industry.