King Island's world-renowned produce means it punches well above its weight when it comes to global recognition but getting governments to acknowledge the unique status of its airport is proving more difficult.
The Bass Strait island airport has been hard hit by the COVID-19 pandemic but its pleas for government assistance to help cover operating losses have so far fallen on deaf ears.
The island is not alone in having to bear the cost of keeping its airport running safely during the pandemic to service airlines and other businesses that are benefitting from government largesse.
But officials say the vital nature of its airport as a lifeline for the island's economy and essential services, coupled with the lack of alternatives available to its 1600 residents, means it should qualify for some assistance.
"It is the only way that visitors can get here and the only way residents can get on and off the island,'' says King Island Council Mayor Julie Arnold.
In normal times, the 64km by 27km island has a robust economy centred on its famous beef and cheese as well as tourism that benefits from its natural attractions and two international standard golf courses.
The island's shipping services handle heavy equipment, bulky goods and take off livestock as well refrigerated units full of cheese, but they are often delayed by the tempestuous Bass Strait weather.
The vital link is the airport and its 1500m runway capable of taking up to Dash-8 aircraft.
Aircraft take the island's live rock lobster to the export market, bring in medicos and other experts as well as supply the island with fresh and frozen food.
Regional carriers Rex, Sharp Airlines and King Island Air as well as freight specialist Tasfast Airfreight have continued to service King Island from Tasmania and Melbourne during the COVID crisis, meaning airport staff have remained employed to meet Civil Aviation Safety Authority (CASA) requirements.
The airlines are on a reduced timetable and carry no revenue-generating tourists from the important Victorian market or even from Tasmania, which has had additional restrictions in place for the island because of its perceived additional vulnerability.
The reduced revenue means the airport has been running at a loss and because it is council-run, it doesn't qualify for the JobKeeper allowance.
Mayor Arnold says the council has had no success with its approaches to state and federal governments for assistance and ratepayers could be facing an additional impost of $200-$300 each.
"There has been federal help for Rex to keep them flying, there has been state help for Tasfast and Sharp to keep them flying,'' she says.
"But from the point of view of helping us to cover the $200,000 or so that we would have lost just in the last couple of months, we've had no help with that."
While island officials acknowledge mainland regional airports are suffering similar issues with funding, they note those community's at least have road access to major centres and often a larger ratepayer base.
Arnold warns that the airport loss means ratepayers and the council may have to look at axing other community programs.
"Maybe we don't do the walking tracks or the kids' playgrounds or something else because we have to keep the airport going,'' she says.
"It's a really difficult situation for everyone and we realise everybody is holding their hand out, but King Island can't do without the airport.
"We've had some money for roads, and I see millions going into roads around Australia. The airport is our road, but it's not treated that way."
Not helping in the short term is the fact that the COVID pandemic arrived as the airport was looking at meeting CASA's new MOS 139 requirements.
"You still have to pay consultants for all of that work, we can't not do it,'' says Mayor Arnold. "The compliance burdens on the airport are no different now than prior to COVID and of course have massively increased because of MOS 139."
On the plus side, Arnold says the MOS 139 process has given the airport's recently constituted management board "a terrific understanding of what's happening out there".
She chairs the board and council general manager Greg Alomes has also taken on the role of airport manager to help the local authority better handle bigger picture issues such as asset management.
The airport dodged a bullet when a $13m runway reseal was deemed unnecessary at this point but it has been working on drainage
"We're looking at drainage masterplans, we're looking at a new masterplan for the airport,'' she says
"It had to be done and I guess we're trying to look at the silver lining rather than the expenses coming in every month for a consultant."
Fortunately, there are some signs of revival.
The island's rock lobster industry was one of the first casualties of the lock-down in China and the King Island Mayor says there was a huge sigh of relief when the market re-opened.
She says the airport has been working hard with local businesses to meet the market's requirements, which often sees aircraft landing in the early morning.
"People think because you live on an island, everyone's a bit crazy but we've got some top-class people here, really good business people, who know what they need to do and they do it,'' she says.
The wait is now on for borders to re-open, particularly with Victoria which supplies many of the island's tourists.
"We're working with Tourism Tasmania, so there are thoughts about direct flights to Hobart,'' Arnold says.
"We're really trying to look outside the square and find anything we can to add to the possibilities for that tourism recovery because the people are really hurting."
Meanwhile, the council is continuing to chip away at the funding issue in the hope it can get government recognition of its exceptional circumstances.
By Steve Creedy
---
About Steve Creedy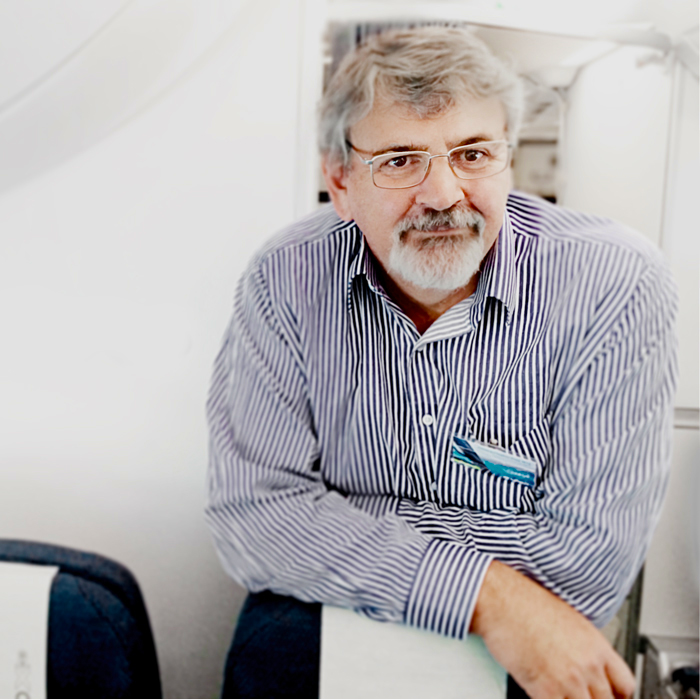 An award-winning journalist, Steve began covering aviation in the United States in the early nineties before returning to Australia later that decade and editing The Australian's aviation section for 17 years. He is editor of Airline Ratings and has co-authored books on industry initiatives aimed at reducing greenhouse emissions.
Steve has joined the AAA to write interesting and informative editorial on the aviation industry.
Subscribe Now