Emerald Airport is getting primed for a return to growth after the mining boom, with Central Highlands Regional Council (CHRC) embarking on a new program to meet community needs.
The airport, an important gateway for the local resources and agricultural industries, is getting a major facelift that includes a $13 million runway and apron overlay project as well as a major makeover of its general aviation facilities.
It caters for a variety of aircraft from recreational planes to regular public transport (RPT) aircraft from Virgin Australia, QantasLink and Alliance.
Of the 5219 landings in 2019, 2016 were by RPT planes, while 781 Royal Flying Doctor Service flights also landed at the airport.
Federal and State government grants will see the council spend more than $3 million upgrading its general aviation facilities to cater for the range of aircraft making up the remainder of landings at the airport.
The council will put in $103,615 into the project and has received $1,519, 831 from the Queensland government's Building Our Regions program.  It will also welcome $1,416, 217 from the Federal government.
"With around 208,000 passengers per year through the doors, the Emerald Airport is the 34th largest airport in Australia and as such an important gateway to the region's tourist attractions and local economy," CHRC Mayor Kerry Hayes says.
"Connectivity is vital and these upgrades to the Emerald Airport will unlock future development opportunities for the airport and businesses in the region.
"Our vision is to create more than just an airport, but a service hub that includes meeting space for businesses and parking space for fly-drive tourists that travel through the Central Highlands each year."
The bigger runway and apron project has been dubbed Project Denison and will see an asphalt plant  operated on site.
Airport authorities believe this will mean cheaper asphalt for the GA apron project, which will not just be an upgrade or overlay but a major reconstruction.
The renovation is not before time: sealing and emergency maintenance on the aging pavement had reached its limit and issues needed to be addressed to avoid intervention by the regulator.
The general aviation facilities comprised an itinerant GA apron and refuelling area catering for up to Code B aircraft, an eastern apron for smaller Code A aircraft and access to light aircraft hangars.
The council opted to undertake the first three of five stages recommended by consultants GHD but the project was put on the back burner while a contractor for the bigger "Project Denison" runway overlay was engaged.
Pavement remediation will return both GA areas to top condition and address issues with stormwater drainage.
It will also see three "power in, power out" Code B parking positions on the itinerant apron and two accessed by push-back only. This will include provision for refuelling aircraft and better access to the GA apron/hangar area.
The reconstruction of the eastern GA area will see an extension of the apron, which is currently an irregular shape and not wide enough to park planes and guarantee a working taxiway.
This will allow the provision of eight Code A aircraft parking positions accessed by push-back and a Code A taxiway in front of the hangars.
The third stage of the project will see the widening of the flexible pavement along the eastern edge of the RPT apron, adjacent to two RPT bays, to allow the passage of Code B aircraft.
Looking for the most bang for its buck, airport management has also looked for clever ways to save money wherever possible.
The last bay before the general aviation apron was marked as a bay for Boeing 717s, a longer aircraft with a high tail.
Restricting that bay to shorter Dash-8 aircraft and parking them skewed has liberated enough apron space to create an artificial taxiway.
"Instead of widening the general aviation apron, the former large aircraft parking bay will be converted to angle parking space for smaller aircraft, leaving room for a taxiway.
"It is estimated that this planning saves more than $1 million."
Federal government requirements to boost security at regional airports means terminal and car park works are on the horizon, while a new team headed by Kloppers is looking at what services the airport can provide to boost it as a business.
Ideas raised so far include a meeting space for business people and a parking area for "grey nomads" passing through the region.
The prediction is the airport will look very different within the next 12 to 24 months and the changes come as officials are optimistic they're seeing a firming up of traffic.
By Steve Creedy
---
About Steve Creedy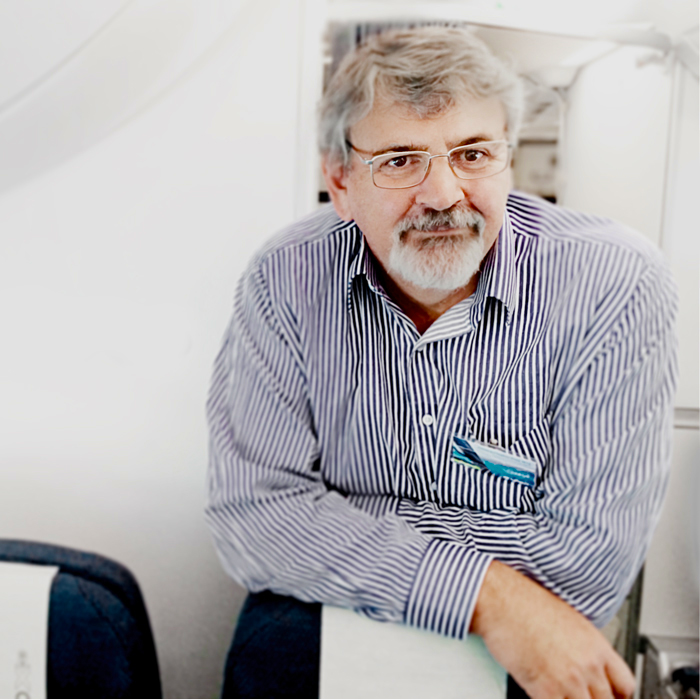 An award-winning journalist, Steve began covering aviation in the United States in the early nineties before returning to Australia later that decade and editing The Australian's aviation section for 17 years. He is editor of Airline Ratings and has co-authored books on industry initiatives aimed at reducing greenhouse emissions.
Steve has joined the AAA to write interesting and informative editorial on the aviation industry.