As war hero Captain Gordon "Skipper" Wilson landed his two-seat Avro 504K at Narromine in 1919 he would have had no conception of what would unfold there over the next century.
Wilson was one of the first military pilots to engage in civil aviation after World War 1 and brought a taste of the new industry to the NSW regional town on 22 September as part of a tour promoting the sale of government bonds.
He performed loops and aerobatics over the town before moving on and was still pursuing his aviation dreams when he was killed in a car crash in 1929.
By that time, however, the seed Wilson's barnstorming had sown in Narromine had spawned what ultimately became Australia's oldest regional aeroclub.
In the 1920s and 30s, the region attracted many of the famous aviators of the day, including Sir Charles Kingsford Smith, Jean Batten and Arthur Butler.
But it was not until World War II, when the airfield was developed by the military, that it began to resemble the modern-day facility.
It was used as part of the Empire Training Scheme and hosted the No. 5 Elementary Flying Training School from 1940-44 and the No.8 Operational Training Unit RAAF from 1942-44.
In 1945, it briefly hosted an RAF squadron of de Havilland Mosquito bombers set up for anti-shipping attacks in the Pacific as well as fighters from the No. 93 Squadron RAAF.
The post-war years saw the airfield used as a bad-weather alternate for Sydney's Mascot airport and as a Qantas training facility.
Lockheed Super Constellations became a regular sight in Narromine in the 1950s as Qantas conducted pilot check and training flights.  The airline's Hawker Siddley HS-125s would still be using the airfield in the early 70s.
A century after it all began, Narromine Airport is still steeped in aviation, with its long-lived aero club now complemented by a world-renowned gliding club.
It celebrates its history with an aviation museum featuring a Wright Flyer replica that attracted a 2005 visit from Apollo 11 astronaut Buzz Aldrin, as well as a fully-restored 1938 Corben Super Ace kit plane and an original 1953 Hawkridge Venture glider.
There is also a Rolls-Royce Merlin engine from one of the Mosquitos and a powerplant from a Tiger Moth trainer.
The Wright Flyer Model A replica was built by local Eric Hayden with the support of his family and the community, using original plans supplied by Ireland's Short Brothers aircraft company.
Some 13,500 people turned out to see pilot Colin Pay coax it to fly the length of the runway in what was believed to be the longest and most successful flight of a replica plane.
As Aldrin noted as he named the flyer "Spirit of Flight" in honour of the centenary of aviation, it was something to brag about and gave the town global exposure.
And there is still plenty to brag about.
The museum has become a major drawcard for the town and in 2018 became home to its visitor information centre.
The 330 hectare site also includes an innovative residential estate called Skypark, which gives residents the chance to build a house and runway on their own block of land with runway access directly from their backyard.
The popularity of the estate — there are already 43 homes — has prompted the council to add another 18 blocks in three stages, due to start in 2020.
There are also plans to start work in 2020 on an aviation precinct which will include 22 blocks for hangars and aviation-related businesses such as tourism, aircraft repairs, avionics aerial agriculture and training.
Narromine Shire Council is seeking expressions of interest from businesses wanting to be part of the new precinct.
The council recently upgraded the aerodrome, improving its drainage and the airport entry (Tom Perry Drive), extending the museum, completing external painting and resealing runway 04/22.
"The Narromine Aerodrome continues to play an important role in the progression of Narromine providing endless opportunities for new and existing businesses and contributing to the economic growth of the region," Council general manager Jane Redden says.
Visitors also continue to enjoy the facilities, drawn by events including the newly-re-energised AusFly fly-in, Narromine Cup Week and the recent NSW Aerobatic Championships.
But what keeps the town in the global spotlight is gliding.
 It has already hosted the Junior World Gliding Championships and is now gearing to host the 2022 World Gliding Championships.
Redden says the council is excited to be working with Narromine Gliding Club to ensure the aerodrome is ready for the championships.
"Hosting high-calibre events in Narromine not only continues to place Narromine as a world leader in gliding locations but also provides an important boost to our economy with participants using local hotels, cafes and restaurants," she says.
According to local gliding veteran Beryl Hartley, gliding at region took off in in the late 1940s and the forerunner to the Narromine Gliding Club, the Dubbo Aero and Gliding Club, was founded in Dubbo in 1952.
A glider built in Dubbo at the time now hangs from the roof in the local aviation museum.
That club moved to Narromine in 1974 and become the Orana Soaring Club before taking on its present name.
Hartley arrived in Narromine that year and started a commercial gliding operation.
"It was the golden days of gliding because in those days we basically had power flying and gliding, we didn't have the proliferation of aviation sports we have now," she says.
"And so this very rapidly became a full-time gliding site. We had people coming from overseas in the hundreds every year and we've held national competitions and regional competitions in all those years."
The junior championships attracted 500-600 people to the town for more than a month which, as Hartley points out, "is a lot of bed nights".
"It put, I think $2.4 million dollars into Narromine, it was a big deal," she says.
"We had a lot of support from Destination NSW and we were encouraged to put in a bid for the big world championships and we've now been granted that.
"That will be here in what they call 2022 but we'll have it in January 2023. It will be about double the size of the last one."
While accommodation in Narromine will be overflowing, Hartley says the airfield will cope with the 80 to 100 gliders, their support crews, families and supporters expected to attend.
"Council will have to do a bit of work on it still but we'll have a big enough group to make that work and the flow over accommodation will go into Dubbo," she adds.
By Steve Creedy
---
About Steve Creedy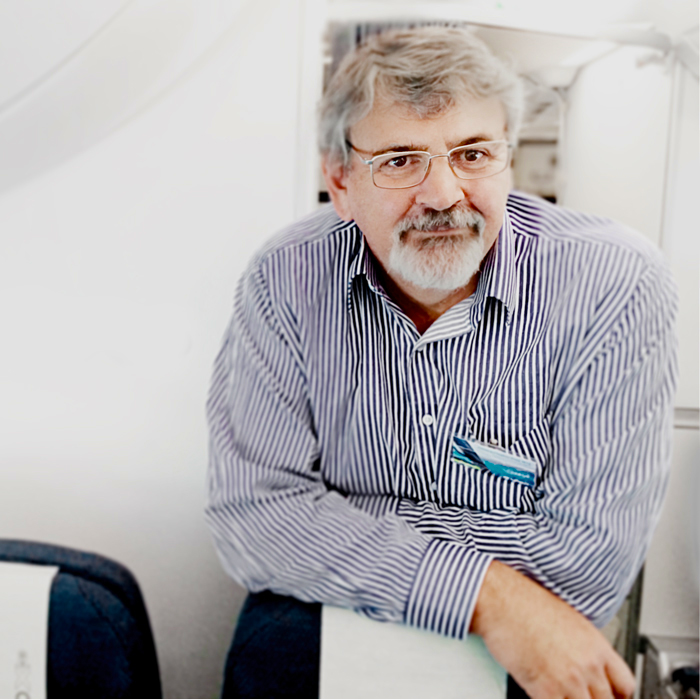 An award-winning journalist, Steve began covering aviation in the United States in the early nineties before returning to Australia later that decade and editing The Australian's aviation section for 17 years. He is editor of Airline Ratings and has co-authored books on industry initiatives aimed at reducing greenhouse emissions.
Steve has joined the AAA to write interesting and informative editorial on the aviation industry.