Newcastle Airport's return to international travel after a 16-year hiatus has been hailed a success and talks are already underway for a repeat performance next summer.
It has also lifted ambitious longer-term plans to garner support for upgrades to the runway Newcastle Airport shares with the RAAF so it can take bigger, long-range planes.
The first summer season of Virgin Australia flights between Newcastle and Auckland ended after 13 weeks on 17 February, with both parties happy with the experience.
The Boeing 737 flights between the two cities operated each Tuesday, Thursday and Sunday and came after a $1.6 million fit-out of international arrivals and departure facilities.
The new service gave the local economy a shot in the arm and provided an additional 13,000 seats across the busy holiday season.
It gave Virgin, which told The Airport Professional it was happy with the way the service performed, a new market in which to showcase products such its award-winning business class and Economy X extra legroom seats.
The seasonal service was introduced as Virgin boosted capacity to New Zealand by 17 per cent and ramped up its inflight product after the end of its alliance with Air New Zealand.
For airport management and staff, it was the pay-off for the hard work that went into preparing the terminal for international flights.
The transformation was kick-started with an $11.1 million grant from the NSW Government that helped fund the expansion of the terminal to a 2600 square metre facility capable of accommodating customs, immigration and quarantine facilities.
The airport opted for the swing gate concept that allows it to switch from international to domestic departures and which is gaining popularity at airports across the country.
But Newcastle Airport chief executive Peter Cock argues the effort was always about more than just the infrastructure.
He said one of the surprising results was the way the new service brought various parties in the Hunter together to promote the region.
He believes one of the advantages for regional airports embarking on new projects is that they are much more part of the lifeblood of their communities than those in the big capital cities.
"We feel strongly that Newcastle Airport is much more than a key piece of infrastructure,'' he said.
"With that in mind, the Newcastle-Auckland service was a great success across a range of measures.
"Not only because passenger numbers grew strongly, but because we were able to demonstrate we are a capable, confident international airport.
"Sure, we gave holiday makers and family members the chance to cross the Tasman quickly and efficiently.
"But more than that, we felt it brought the region together. Newcastle was given a taste of being a truly global city and it celebrated with us."
The Auckland flights attracted strong regional media coverage and many of the locals taking advantage of them were heading to New Zealand for the first or second time.
This meant the service wasn't just attracting traffic diverted from Sydney but new flying.
"That's a really exciting part of it and it shows that when people get the opportunity, they go places,'' Dr Cock said.
"It's all stuff we know from theory — that you put on a direct route and visitations increase — but to actually see it work in practice is great.''
Despite the success, he added, some challenges remain.
The first of these was securing another Auckland service for next season and getting the message out that this is recurring event and not just a trial.
Discussions are underway and Dr Cock is confident another season can be delivered.
The airport is also on the hunt for other international routes after proving its mettle with overseas flights and Dr Cock sees year-round flights as a natural evolution.
While summer and Christmas peak has strong visiting friends and relatives (VFR) traffic, he said there were plenty of events throughout the rest of the year that would be attractive to visitors.
This is in keeping with the airport chief's aspiration to ensure long-term sustainability by helping to grow Newcastle and the Hunter region as a destination.
He believes this strategy not only strengthens the airport's business but brings real economic return to the region.
"By sharing in our community's aspirations, we are stronger as an organisation,'' he said.
And in the longer-term, the airport is seeking political support to fund an upgraded runway.
"We are proposing a widening and strengthening of the RAAF runway that we utilise to upgrade it to a Code E standard – giving us long- range capability,'' Dr Cock said.
"We could then provide our region with the airport that can fly, not just to New Zealand, but to LA, Seoul and Tokyo.
"That capability literally means billions of dollars in economic benefit over the life of the upgrade. That's a strong argument in anyone's language. "
By Steve Creedy
---
About Steve Creedy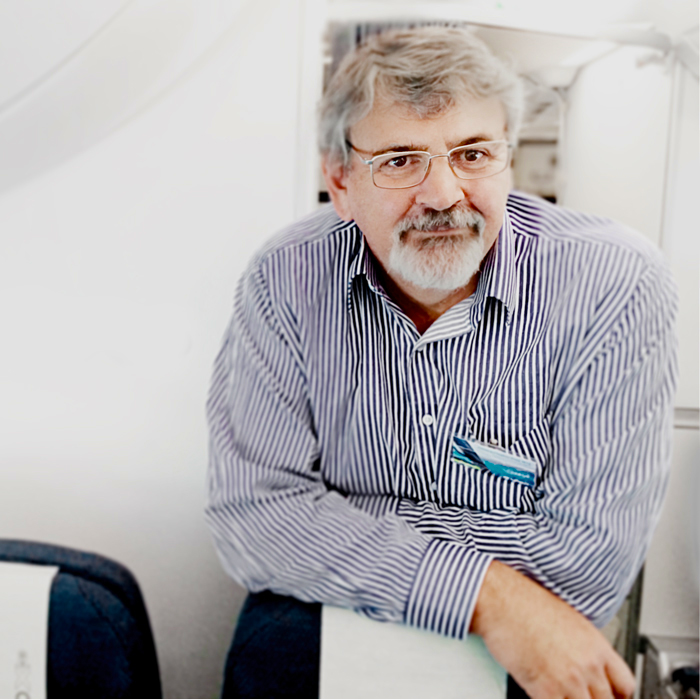 An award-winning journalist, Steve began covering aviation in the United States in the early nineties before returning to Australia later that decade and editing The Australian's aviation section for 17 years. He is editor of Airline Ratings and has co-authored books on industry initiatives aimed at reducing greenhouse emissions.
Steve has joined the AAA to write interesting and informative editorial on the aviation industry.