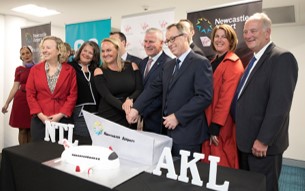 It's been a long road for Newcastle Airport but chief executive Peter Cock sees the long-waited return of overseas flights as a big plus for both his operation and the Greater Hunter Region as a whole.
A deal with Virgin Australia to offer peak summer services will see Newcastle-Auckland flights return after a 16-year hiatus and means the airport can again add "International" to its name.
The airline will use a Boeing 737 with eight business class seats, 30 Economy X seats and 138 standard economy seats to fly the route three times a week between 22 November and 17 February.
The move comes as airlines are shaping up to a new trans-Tasman hierarchy. Current alliance partners Air New Zealand and Virgin Australia are divorcing in October and the Kiwi carrier will jump into bed with Qantas.
But Peter says negotiations with Virgin were underway before Air New Zealand announced its bombshell decision.
He says the airport had been talking to all its airline partners on a regular basis and continually having conversations about Auckland because it was its biggest unserved route.
He sees Virgin as a great fit and says the airport engaged with the airline on multiple levels, from chief executive John Borghetti and group executive Rob Sharp downwards.
"They have to know the numbers work,'' he says. "There's no point in a senior exec like John or Rob saying these are good guys to do business with if the pricing team is going to say the numbers aren't there.
"You talk at all levels but I think you've got to be creative in the way you engage with people, as a regional airport, to get a chance.''
The Newcastle Airport team is now working with border control services to make sure everything is ready by the 22 November start date.
The 13-week schedule will see flights between the two cities operate each Tuesday, Thursday and Sunday. It comes after a $1.6 million fit-out of international arrivals and departure facilities to make the airport an attractive option as an international gateway.
The new services are expected to inject about $6 million into the local economy and provide an additional 13,000 seats across the busy holiday season.
"It's great for the region and it also makes our products international-ready,'' Peter says. "It's a really good opportunity to raise the bar.
"We have some really good stuff here and we have other products that will benefit from this exposure to international markets."
There has been strong support in the Newcastle region for the new service but the airport is not resting on its laurels.
It's understandably keen to make sure the service is a success and is already working with Virgin as well as local, state and Sydney tourism organisations on promoting it.
Engaging the travel trade is also seen as an important component of ensuring the route's success and talks are underway with major holiday package consolidators.
"Our region is very keen on this because it's a real boost to our local economy,'' Peter says. "Attractions and hotels in the region are very keen to a participate so we're packaging all that up.
"The aim is to get really great packages for people from Auckland.  It's not just about local people going to Auckland, there's significant upside for us getting people from Auckland coming in."
The process is helped by the fact the Hunter has plenty to market.  Regional centre Newcastle has moved beyond its industrial heritage to enjoy a renaissance as a destination offering expansive beaches, fine food and, of course, its world-famous wineries.
"I think the advantage of the Hunter region is a lot of that stuff is all together,'' Peter says. "So you don't have to choose culture, beaches or wine, you can do all of that.''
Peter says part of the campaign will be to look "at all parts of the plane" from independent travellers and VFR to people at the front who want a luxury holiday.
"There are really high-end holidays in the region if that's what people want,'' he adds.
It will also be trying to lure more than 330,000 people living on the nearby Central Coast to use the airport.  It's quicker to drive to Newcastle than it is to Sydney and the regional airport has cheaper and easier parking.
Peter notes the flights are well-timed for a three-day weekend getaway with just one day off work.
"So it's actually pretty efficient and a good leisure schedule," he says.
The focus at present is making sure the upcoming season is successful and Virgin has left the way open for an extension if it works well.
The airport chief says conversations about next year will start after the wash-up of this year's campaign.
It's a case, he notes, of "crawl, walk, run".
But he agrees the service will raise the airport's profile as an international destination and calm any concerns among other prospects about being first in the market.
"We're absolutely an international airport now that can handle international flights and the border agencies process,'' he says.
And how does he feel like that at the end of what has been a long haul?
"This is a team effort," he says. "We have a really good team of people who are really passionate about our business, passionate about the region."
By Steve Creedy
---
About Steve Creedy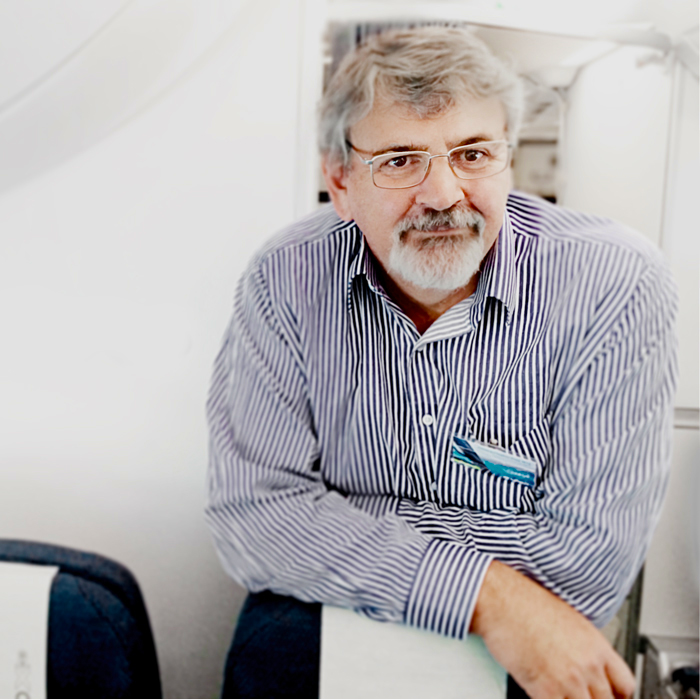 An award-winning journalist, Steve began covering aviation in the United States in the early nineties before returning to Australia later that decade and editing The Australian's aviation section for 17 years. He is editor of Airline Ratings and has co-authored books on industry initiatives aimed at reducing greenhouse emissions.
Steve has joined the AAA to write interesting and informative editorial on the aviation industry.