Rockhampton councillor Neil Fisher is waiting for the day that an Airbus A380 superjumbo lands in Rockhampton.
The chair of the Rockhampton Regional Council's Airport, Water and Waste Committee already has photographs of Antonov 124s, Lockheed Galaxy freighters, Boeing 747s and jet fighters on the airport's tarmac.
The Rockhampton councillor reckons a photograph of an A380, for which the airport is an alternate, would complete the collection.
With a terminal that can accommodate up to 1.6 million passengers and a 2628-metre high-strength runway, Rockhampton Airport can – and does – handle pretty much anything that arrives there.
Military exercises at the nearby Shoalwater Bay Military Training Area bring in the big freighters and widebody long-haul passenger aircraft, while single-aisle planes are operated by Qantas, Virgin Australia and JetGo to Brisbane, the Gold Coast, Mackay and Townsville.
The airport averages about 600,000 passengers a year but those numbers are expected to more than double over the next 20 years, according to the airport's newly released masterplan.
The masterplan describes the airport as "a highly diversified regional airport that plays an important role in central Queensland as a gateway airport to the region and Northern Australia''.
It is a document that is evolutionary rather than revolutionary and Fisher notes its antecedents stretch back to the days "when the planes were nothing more than balsa wood and canvas".
"There was always this plan that said, 'Ok, what is there for the future','' he says.
Rockhampton Airport began life in the 1930s as the Connor Park Aerodrome and ownership was transferred from the Commonwealth Government to the council in 1989 under then Mayor Jim Webber.
Today, it is the biggest local government owned and operated airport in Australia by passenger numbers.
The latest masterplan looks at how it can take advantage of its positioning as an important facet of regional transport infrastructure and an economic generator for the region.
Annual military exercises at Shoalwater Bay by the Singapore Armed Forces combined with regular exercises involving the US and other military leave the airport well set up to handle international passenger flights and big freighters arriving with heavy loads.
The Singaporeans have strengthened their commitment to the training, and the airport is looking at developing a military training precinct that will help it handle the logistics of big exercises.
This would enable the defence forces to operate smoothly without restricting civilian activities.
Advance Rockhampton general manager Tony Cullen says the airport's commitment to being able to handle the military exercises was underscored when the Singaporeans increased the length of the exercise from 30 to 90 days.
"So that's fantastic for the region,'' he says. "The airport infrastructure is very solid and hopefully we'll continue to grow."
The fact the airport already handles international traffic means that it could easily adapt to facilitate scheduled services from overseas – and this is an area on which it is working hard.
There were once flights to the Queensland regional centre from New Zealand and the region is looking at leveraging its military, resource and agricultural relationships to provide an overseas link or possibly a triangulated service.
It also sees opportunities with charters to the South Pacific and potentially China.
"There are number of opportunities but as you know with aviation you can win or lose a business proposal with a matter of cents,'' Fisher says.
Rockhampton is also a gateway to resources activity in the Bowen and Galilee basins and has been identified by Indian miner Adani as a potential fly-in, fly-out base if its Carmichael coal mine goes ahead.
The project's impact would be particularly significant during the construction phase when additional traffic could peak at 200,000 passengers per year. It would be followed by "steady state" traffic of about 100,000 passengers a year as the mine becomes operational.
Even without Adani, Fisher says Rockhampton already has a significant workforce involved in the resource sector and predicts the airport will benefit from the development of next-generation mines where fatigue management favours FIFO over drive-in, drive-out.
"We're positioning ourselves to actually expand our FIFO opportunities as that area of the resource industry recovers from the current downturn," he says.
Like a number of regional airports, Rockhampton is located in an agricultural area and is looking at potential exports for products from areas such as its signature beef industry. The masterplan includes the ability to develop a freight precinct.
The airport is also looking at the implications of a new infrastructure project to construct the Rookwood Weir, 66km south of Rockhampton, and how the expansion of agriculture fits into its business case.
"It's a very important part — the ability to be able to handle not just beef and agriculture but also, with the resources industry, bring in heavy equipment,'' Fisher says.
A new ring road will help with access to the mines and Bruce Highway.
"We see our position as being the perfect location from being able to provide that type of logistic support to the resource industry,'' he adds.
"I believe we can take a far greater role in the servicing of the resource industry.''
One issue about which Fisher says the council is passionate is east-west services in Central Queensland.
Rockhampton is co-operating with other Central Queensland regional airports to restart east-west flights between towns that have what he describes as "a community of interest".
He said this happened back in the 1970s with Bush Pilot Airways and the council has put in a submission to the Federal government to subsidise routes to towns such as Emerald, Barcaldine, Blackall, Longreach and Winton.
It argues the towns should be linked to Rockhampton and the routes would bring benefits not only in in terms of regional economic development but also for residents in areas such as health.
"It's a frustration to all involved that the current regulatory structure for travel in Queensland is that everything from communities west of Rockhampton is pushed either north-east or south-east where there is no community of interest,'' Fisher says.
The good news for the council is that many of its ideas can be accommodated without any immediate need to expand terminal facilities.
"The great thing about our terminal infrastructure is that any expansion that we need to do can be done on the current footprint," says Cullen.
"So we actually don't need to extend the terminal significantly to allow for any of that future development, so we're very fortunate in that sense."
A terminal redesign will be needed to avoid bottlenecks and make sure the varied activities at Rockhampton can be accommodated without interfering with each other.
"We are open for business and we're looking for every opportunity,'' Cullen says.
"The greatest thing is the airport is a council asset. Even though we run it as a commercial unit it allows us a little more flexibility to take some opportunities when they come along and try to capitalise on them.''
Fisher adds that there is strong public support in Rockhampton for what the airport is doing.
"The Rockhampton public very much see Rockhampton Airport as almost part of their children's inheritance,'' he says. "There's a lot of pride in it."
Photo above: Rockhampton Airport facilitates a wide range of aircraft, including military aircraft.
By Steve Creedy
---
About Steve Creedy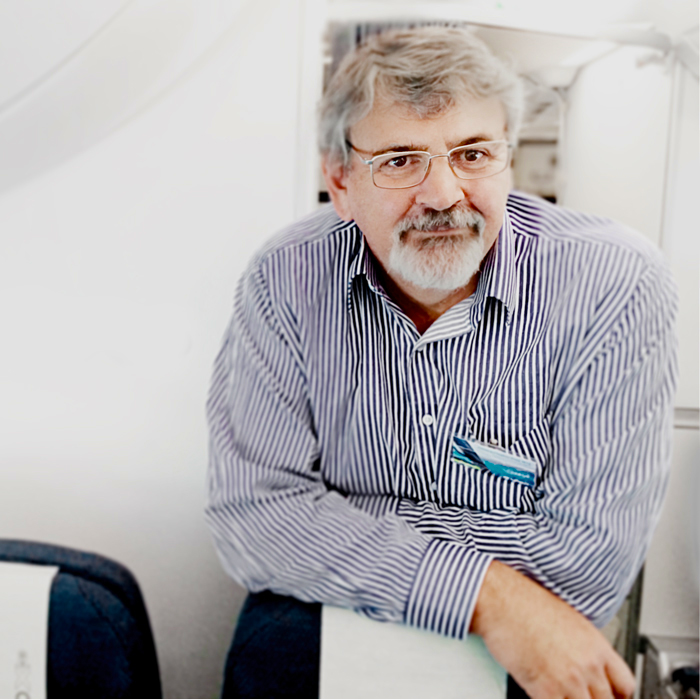 An award-winning journalist, Steve began covering aviation in the United States in the early nineties before returning to Australia later that decade and editing The Australian's aviation section for 17 years. He is editor of Airline Ratings and has co-authored books on industry initiatives aimed at reducing greenhouse emissions.
Steve has joined the AAA to write interesting and informative editorial on the aviation industry.