A runway extension project that has taken two decades has paid off handsomely for Bendigo and the city's leaders are determined the dividends will keep coming.
The picturesque and historic Australian gold mining town will get its first regular commercial air service in 30 years when QantasLink starts flying there from Sydney in 2019.
The six days per week route will be the central Victorian city's first direct link with Sydney and is expected to provide 30,000 seats annually after it starts on 31 March.
A key to the Sydney flights was a long-running plan to extend the runway at the local airport, which had a flying school but was relatively small.
The 1600m extended runway was finished in May 2017 and can now accommodate commuter aircraft of up to 74 seats.
The $15 million upgrade was the result of a partnership between the City of Greater Bendigo and the Victorian and Australian governments.
 It had taken time, she said, because of the need for funding but also because it had been necessary to acquire land and build a road.
"Not all of the land originally was in the ownership of the City," she said.
"Those things strategically happen over time so the last piece of the puzzle really was to upgrade the runway."
The City worked with the Victorian Government to secure the service after Cr O'Rourke and the council's chief executive met with a number of airlines over the past 18 months.
"When you're a regional city you meet with everybody you think is capable of delivering the service that you're after," she said.
"We did a lot of work, we had a business case around the types of flights we were looking for and what the market would be.
"Our catchment's pretty large because of our central location. So it's not just Bendigo – we're centrally located with all the smaller shires that surround us."
Cr O'Rourke is confident the Sydney route will be successful, providing a conduit to the NSW capital for local businesses and leisure travellers with potential for freight.
"We have amazing restaurants and the food and wine sector is really strong here,'' she said. "The city is also putting in a bid to be a Creative City of Gastronomy with UNESCO next year.
"Our food and wine gets exported all over the world and our manufacturers here export to 50 countries around the world.
"We have a very strong advanced manufacturing group here in Bendigo. Sydney is one of their key destinations and then you're only one stop to the world.
"And in reverse, if the world comes into Sydney it can come straight to Bendigo.''
That strong potential to attract tourists interested in the city's storied past, historical buildings and scenery led Victorian Treasurer Tim Pallas to estimate the Sydney flights would attract 15,000 additional visitors a year.
Bendigo burgeoned after gold was discovered in 1851 and at one stage was considered the richest city in the world.
Its gold helped build Melbourne and Bendigo has preserved many of its heritage buildings, something Cr O'Rourke believes differentiates it from other cities.
It is surrounded by 40,000 hectares of regional, state and national parkland and has been dubbed a city in a forest.
There is also a strong Chinese past and the western world's biggest Buddhist temple, which attracts pilgrims from around the world.
"We have the Golden Dragon Museum here, we have the longest imperial dragon in the world. A new one is being made and will parade at the Easter Festival in 2019," Cr O'Rourke said.
"The Easter festival is the longest-running community festival in Australia coming up for its 150th anniversary in 2020 and was built on the spring festival of the Chinese when they came out for the gold rush."
"So there are a number of elements and we believe that having a direct flight from Sydney will enable so many people, particularly from a tourism point of view, to come and explore Bendigo."
With a new runway and its first success under its belt, the council is now on the hunt for additional flights to other cities. It is confident the population of the wider Bendigo catchment area — some 300,000 people — will support more services.
"We'd like to see Adelaide and also Canberra," Cr O'Rourke said.
"We have Bendigo and Adelaide Bank, the fifth largest bank in Australia, headquartered in Bendigo.
"We have substantial industry here that we know will use a direct service to those cities. We also have some defence activity out of Bendigo that would link directly into Canberra.
"There's certainly the need for it."
By Steve Creedy
---
About Steve Creedy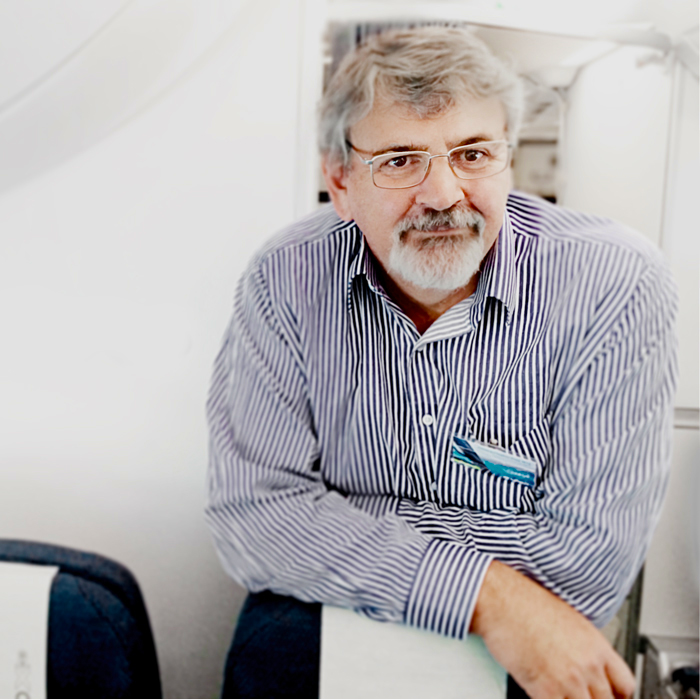 An award-winning journalist, Steve began covering aviation in the United States in the early nineties before returning to Australia later that decade and editing The Australian's aviation section for 17 years. He is editor of Airline Ratings and has co-authored books on industry initiatives aimed at reducing greenhouse emissions.
Steve has joined the AAA to write interesting and informative editorial on the aviation industry.