NT Airports chief executive Tony Edmondstone may have started his new job just as COVID-19 hit but he is bullish about the Top End's prospects of capitalising on a domestic tourism recovery.
Staff have been gearing up for the Northern Territory's 17 July border re-opening and Edmondstone likens the anticipation to "the kids a couple of days before Christmas".
While a 95 percent drop off in traffic due to the coronavirus has hurt the company's three airports in Darwin, Alice Springs and Tennant Creek, forecasts suggest operations in the Top End could recover more quickly than those in other regions.
This is partly due to a traffic mix that is roughly 90 percent domestic and acts as a buffer against the 10 percent affected by the stalled international recovery.
The airport chief believes the prolonged closure of international borders will see a switch to domestic tourism that will benefit the NT.
He is optimistic that access through Darwin and Alice Springs to three world-class tourism attractions — Uluru, Kakadu and Western Australia's Kimberley region — will prove a drawcard for Australians looking for something beyond the beaches of Queensland.
That will be essential for a Top End tourism industry that relies heavily on dry season tourism to carry it through the wet.

"My greatest concern was if it didn't open until September and we were then into the low season and a lot of these businesses wouldn't have the cashflow to survive when JobKeeper drops off,'' he says.
Success in what remains of the dry season will also allow the NT industry to use the wet season to tweak its tourism product to survive the tough competition from other states.
He says a government short of cash and subdued economic conditions has meant under-investment in tourism and a hospitality offering that is starting to become tired.
"The work we've got to do as a jurisdiction is to make sure that our tourism offering is commensurate with the other states, if not better,'' he says.
It's been a baptism of fire for Edmondstone, who barely had his feet under the desk at the beginning of March as the full impact of COVID-19 hit.
The plan had been to spend time understanding the airport business, bench-marking it and looking at what other airports did.
He says that was "thrown out of the window" as he moved to deal with a crisis that would see traffic destroyed.
"I think it was the Wednesday of the first week when we went: 'Gee, do we realise what's coming at us right now?','' he says, noting it was a case of immediately swinging into action.
"We prepared for the worst and hoped for the best; unfortunately, it is nearer the worst."
The new airport boss was able to draw on a well of experience in Australia and overseas that spanned industries as diverse as energy, smelting, mining, hydroelectricity, media and packaging.
His executive leadership roles had included regional positions at Orica and Alcoa, with stints in Asia and the USA, as well as at Amcor and News Ltd.
He joined NT Airports from the NT Power and Water Corporation where he led the gas services business as well as the corporations finance and business services function.
He says the blue-chip companies prepared him well for dealing with crises.
"People are still nervous about roles and jobs, whether they're going to have money to take home and feed the family and all those things when your revenue line drops off,'' he says.
"You learn a lot about yourself and you learn a lot about your organisation during a crisis. I think we handled it as well as any up here."
This saw people on 12-hour shifts reduced to 10, the introduction of a four-day week and flexible approach to work that saw some re-allocated to other duties.
It was a case, says Edmondstone, of everybody taking a little bit of pain so that everyone can get through.
"As a result of that, when you rolled the tax in, people were taking seven to eight percent reductions in their take home pay,'' he adds.
"But importantly, and this goes to values, it also meant that we didn't stand a person down.
"In the NT Airports' family, we managed to keep everyone's position secure. People continued to take home wages each week, and their own personal circumstances weren't at risk."
Eliminating the personal risk meant staff could concentrate on the health risk and then look what needed doing to make sure facilities were best positioned for the bounce-back.
The company took necessary steps such as deep cleaning airports up to six times a day with higher grade disinfectant, providing staff with more personal protective equipment (PPE), enforcing physical distancing and making hand sanitiser available.
The 24/7 operation at Darwin, shared with the Australian Defence Force, was also reduced to 16-18 hours a day.
Major infrastructure work was up to date, but some projects based on pre-COVID traffic expectations were pushed back.
Management took advantage of the downturn to undertake terminal projects in Darwin such as work on air conditioning ducts and redesigning, rebuilding and refitting bathrooms.
A unique community outreach project saw Darwin transform its short stay car park into a drive-in Cinema in late June to support the territory's Deckchair Cinema and Foodbank NT.
It was a case, says Edmondstone, of supporting a good cause at a time Foodbank was facing significant demand on its resources because of COVID-19.
"So it ticks the community box really well in terms of money flow and it creates some local excitement, that there's something different to do while we're locked up at home,'' he notes.
"And then importantly, what we're starting to think about is how do we have a range of events that are a bit different to the offering around the rest of Australia and complement each other."
Other initiatives include a rethink of the Darwin terminal's exterior to better reflect the territory and its indigenous culture.
Complementing passenger initiatives are projects such as a recently unveiled $15 million multipurpose training freight and cold storage facility. It already has tenants thanks to a partnership between national exporter Pakfresh handling with local companies Wyuna Coldstores and GR Willis.
It is part of a $300 million expansion of NT Airports' facilities at its three airports supported by a loan from the Northern Australia Infrastructure Facility that is generating hundreds of direct and indirect jobs.
The 6250 sq. m. facility includes a vapour heat treatment plant that will enable up to 19 tonnes of Territory mangoes to be flown daily to markets in Asia.
"We're a couple of months ahead of schedule on the construction phase and the back half of this calendar year we would expect it to be opened up and starting to get some produce through there,'' says Edmondstone.
"I know there's a lot of work in the ag sector up here and I was only hearing the other day that melon growers from Griffith are starting relocate up here to get a different growing season.
"One of the roles we play is how we utilise our network up into Asia when internationals recommence, and we get that freight leg."
When that will happen in a wider sense, particularly in terms of international passengers, is a question everyone would like to see answered.
Edmondstone believes two things will drive that international recovery: the successful development and ready availability of a vaccine or a readily available COVID test that provides a result inexpensively within 10 or 15 minutes.
He sees more immediate potential from a trans-Tasman bubble and says Darwin would be happy to welcome tourists from New Zealand.
He points again to the three world-class attractions as a great alternative to the beaches of the Gold Coast for New Zealanders who can't travel to other international destinations but have "done the North and South Island already".
WA has yet to re-open its borders but when it does, Kununurra (and the Kimberley) is just six hours from Darwin.
Like others, the NT Airports' chief sees the trans-Tasman bubble as an economic benefit to both countries.
First, however, he wants to see the domestic borders open, although with a caveat of protecting Indigenous communities.
"Let's make sure that's a natural first step and then in the back half of this calendar year —  in the absence of vaccines, testing and those things — we'd like to get some routes established with New Zealand,'' he says.
"I don't think we're Robinson Crusoe in that, to be frank. I think every other state is doing exactly the same."
By Steve Creedy
---
About Steve Creedy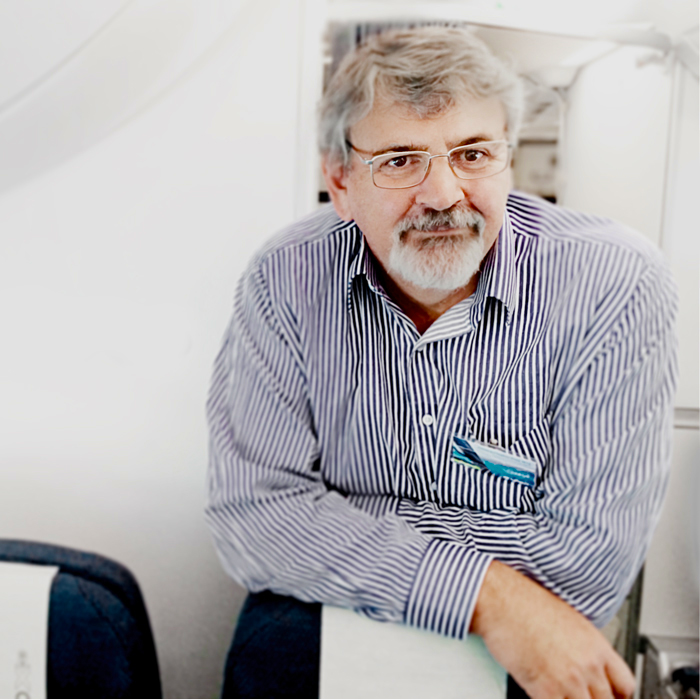 An award-winning journalist, Steve began covering aviation in the United States in the early nineties before returning to Australia later that decade and editing The Australian's aviation section for 17 years. He is editor of Airline Ratings and has co-authored books on industry initiatives aimed at reducing greenhouse emissions.
Steve has joined the AAA to write interesting and informative editorial on the aviation industry.
Subscribe Now