It's hard for anyone who has never visited a remote outback community to understand the vital importance of the local airstrip.
Air services are a crucial connection for these communities, not just to the rest of the world but to the essential services many Australians take for granted.
During the wet season, when unsealed roads are carved up by swollen creeks and the red dust becomes a quagmire, an airstrip can be the only lifeline available.
Northern Territory transport officials Sue Hakala and Louise McCormick have good reason to understand all too well the problems facing remote airstrips: their department supports 70 of them in what they say is becoming an increasing challenge.
The NT government helps fund aerodrome reporting officers (ARO) training and inspections at 18 remote Aboriginal community aerodromes and helps maintain airside infrastructure at all 70 of the facilities under its wing.
"We have particular difficulties because most of the aerodromes we manage are very remote and they're pretty much there for medical evacuations and community service,'' says McCormick, the General Manager of Transport and Civil Services at the NT Department of Infrastructure, Planning and Logistics.
"I guess we get forgotten a little bit because, to some extent, it's out of sight, out of mind.''
The Northern Territory has about 400 aerodromes but only a small number are operated by local governments or Aboriginal corporations.
Some local governments have given up on taking an operational role because of personnel, cost and liability issues.
And regulatory pressures to boost security and operational accountability are not making life easier.
A big number of aerodromes have ageing infrastructure requiring increasing levels of repairs to keep them going.
Only about 10 per cent charge fees for airport use; a number of registered aerodromes and most of the aircraft landing areas (ALAs) do not.
Some are spread over hundreds of square kilometres in areas with no local rate base or where local government is not involved at all.
Even for those that do charge landing fees, the number of aircraft can be so low the revenue is only small.
The result is that many aerodromes struggle to meet day-to-day operational and maintenance costs let alone funding security upgrades being pushed by the federal government.
"We do have some concerns about what's being imposed,'' says McCormick. "We completely agree with providing safe and secure aerodromes, but the reality is a lot of these aerodromes barely have a handful of people living near them.
"And providing that level of security to something of that nature is quite difficult and expensive, not just from an infrastructure perspective but also from a human resource perspective."
The problems are even more acute for aerodromes that require an ARO, according to the NT officials.
Many have difficulty finding and retraining appropriately trained personnel or understanding training and competency requirements laid down by the regulator.
"Even our bigger registered aerodromes have a lot of trouble keeping aerodrome reporting officers,'' says McCormick. "We get them trained but there's a fairly high turnover of staff.''
The NT officials say federal government helps with infrastructure upgrades at the airports they support through the Remote Airstrip Upgrade Program (RAUP), which is also used by airstrips not under their wing.
"We're usually very successful in getting funding from them,'' says Hakala. "We do inspections of the 70 airstrips basically every 12 -18 months and from that we do a list of works.  So we have a list of works as long as your arm basically."
While the infrastructure funding is there, however, it's a different case for the operational funding.
"There's no use having a flashy airstrip out in the middle of nowhere if there's no-one to run it properly or to be contacted by the pilot to make sure it's OK to land,'' Hakala adds.
"In some of the communities we just don't have anyone – there's no police there, there's no health clinic and it's really difficult trying to find somebody in the community."
The NT officials would like to see a greater acknowledgement of the challenges faced in the territory and more willingness from other levels of government – federal, local and indigenous — to work with them to address the problem.
It wants to establish a national partnership agreement between different jurisdictions to provide longer-term funding certainty.
"I have similar issues with barge landings and other pieces of infrastructure that connect communities and I've found the best way to move it forward is taking baby steps,'' says McCormick.
"But you have to do it together, you can't do it in isolation. It's something that has to be a joint acknowledgement.''
Other recommendations in a submission to the senate inquiry into air service delivery to rural, regional and remote communities include the need for the critical nature of remote air services to be taken into account in any move to increase security.
The submission calls for appropriate risk-based security, rather than a one-size-fits-all model, and funding for any significant requirements imposed on remote aerodromes.
It also recommends increased RAUP funding and an ability for airport operators to apply for funding for operational measures such as provision of technical professional support services.
But it counsels against including larger regional aerodromes in the RAUP, arguing remote and very remote aerodromes would be unable to compete.
By Steve Creedy
---
About Steve Creedy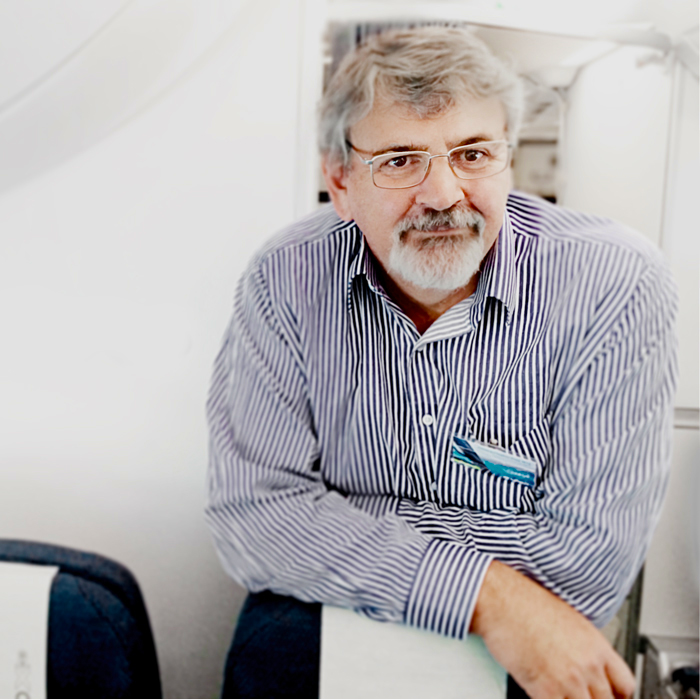 An award-winning journalist, Steve began covering aviation in the United States in the early nineties before returning to Australia later that decade and editing The Australian's aviation section for 17 years. He is editor of Airline Ratings and has co-authored books on industry initiatives aimed at reducing greenhouse emissions.
Steve has joined the AAA to write interesting and informative editorial on the aviation industry.