The Remote Airstrip Upgrade Program may operate under the auspices of Infrastructure and Transport Minister Darren Chester, but Royal Flying Doctor Service chief Martin Laverty sees it as an essential health service for rural Australians.
His argument is straight forward:  if RFDS flights can't land in an emergency or if they can't ferry in GPs, dentists and psychologists for vital preventative health services, it means rural people do not have access to basic services that people in the city take for granted.
"So the program that contributes a few million dollars each year to Aboriginal communities and to small, remote communities to grade their airstrip, to fence it, to keep animals off, and to install lighting so that aircraft can land at night is an essential part of Australia's health system,'' he says.
"It ensures flying doctors can get in and out for emergencies or visiting doctors' clinics so people can continue to live safely in country Australia."
The RFDS is one of several organisations backing a campaign by the Australian Airports Association for broader funding for improvements to regional airports and airstrips.
The world-famous medical charity will next May celebrate the 90th anniversary of the first flight from Cloncurry to Julia Creek using a Queensland and Northern Territory Air Service de Havilland DH50 Fox Moth.
Over the past nine decades, it has grown into an organisation employing almost 1500 people working from 24 air bases around Australia.
It operates 70 medically-equipped aircraft, with Beechcraft King Air B200s and B350s flying in the east and Pilatus PC-12s dominating central Australia and the West.
It has also built up over that time capacity to guarantee it will get air and medical crews to urgent cases in an average of two hours regardless of where they are in Australia.
On the day the AAA conducted this interview, the RFDS was running preventative health programs at 44 locations around Australia. In some cases, staff were picked up in cars and taken to the nearest town, in others they were seeing patients in the shade of an aircraft wing on a dirt strip.
"That is not how city folk receive their healthcare, but city folk are comforted that the flying doctor is able to deliver healthcare to about 300,000 remote Australians each year,'' Laverty says.
Laverty says the impressive RFDS network is possible due to a combination of factors, including support from donations as well as good planning over the organisation's history.
The location organisation's bases were originally chosen because the communities involved needed access to medical care and had raised the money to put them where they were.
But a strategic review by UK consultancy Operational Research in Health determined they were exactly where they should be.
"They found the common sense over decades means that the basses are located in the right places for efficient distribution of aircraft assets to be able to provide that two-hour coverage guarantee to remote Australia,'' Laverty notes.
A third factor contributing to the RFDS's effectiveness, according to the RFDS chief, is its "tremendous, professional aviation staff' and the ability of medical and nursing staff to get on an aircraft whenever necessary.
Laverty says the RFDS is lucky because it dispatches its aircraft from world-class airstrips in cities and regional centres such as Cairns and Dubbo.
This makes dispatch smooth, predictable, and routine.
But It can be a different question at the other end, where an aircraft can find itself putting down on irregularly used airstrips, a dirt road or a closed off section of highway.
"We have 100 landings each day, so there's fair amount of activity for our fleet of 70 aircraft,'' Laverty says.
"There are a few factors relevant to a safe landing —  number one being the actual condition of the airstrip itself, if it is an airstrip.
"Where we're putting down onto a dirt airstrip it's got to be sufficiently maintained, graded, drained and fenced so that it's free of animals.''
Laverty likes to point out that while an emu and kangaroo are fine on Australia's coat of arms, they have no place on an airstrip.
Where pilots do have to land on an unfenced airstrip, it is part of their routine to do a "roo run'' to make sure the strip is clear of animals or get a local on the ground to clear it prior to landing.
And even a well-maintained airstrip can get washed away during the west season in the north.
Laverty says this makes simple things such as grading and drainage even more important.
"It's for these reasons, for maintenance and protection from animals, that the remote airstrip upgrade program, the RAUP, is an essential piece of health infrastructure,'' he says.
The organisation will move into new territory next year when its Perth operation takes delivery of its first Pilatus PC-24 jet.
Unlike many jets, The PC24 is able to land on dirt roads and shorter dirt airstrips. This is not possible with RFDS's existing Hawker 800XP jet.
The RFDS is one of the launch customers for the PC-24 and has been working with the Swiss manufacturer on the internal fit-out as well as modifying the aircraft for Australian conditions.
"It's certainly a heavy-duty aircraft for use in remote parts of our country and we have great hopes it will do a few things,'' Laverty says.
"Firstly, it will allow us to get to some locations faster than we're currently able to.  It will allow longer range flying so that we're able to bring patients and medical staff over greater distances faster.
"And for the way in which fatigue of air crew is managed, it will mean less overnight stays as crew are able to return to base rather than lay over because they've met fatigue limit times."
By Steve Creedy
---
About Steve Creedy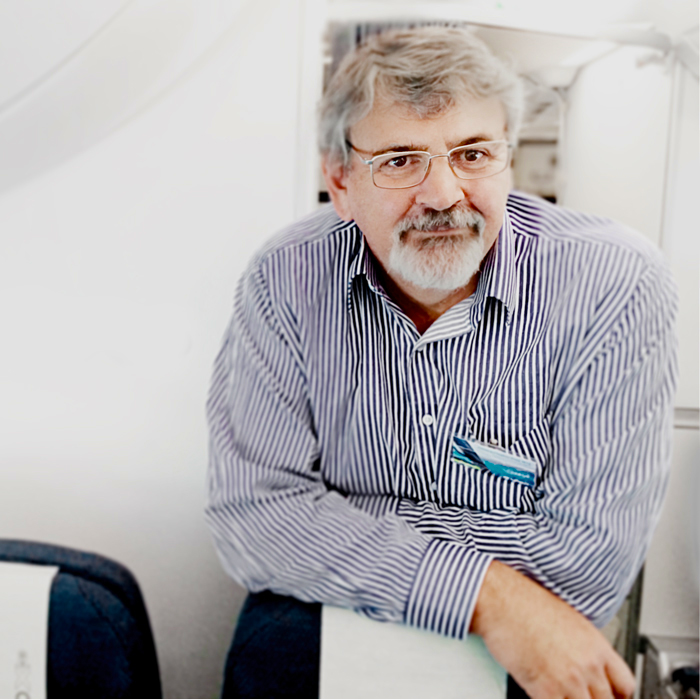 An award-winning journalist, Steve began covering aviation in the United States in the early nineties before returning to Australia later that decade and editing The Australian's aviation section for 17 years. He is editor of Airline Ratings and has co-authored books on industry initiatives aimed at reducing greenhouse emissions.
Steve has joined the AAA to write interesting and informative editorial on the aviation industry.