Airports have been urged to be creative with technology but not get so carried way with digital transformations that they forget the human element of passenger interactions.
SITA vice president Catherine Mayer unveiled a smorgasbord of hi-tech possibilities airports could use to boost customer engagement.
These ranged from holograms to service robots and chatbots.
She suggested holograms could be used to give people weather reports in aerobridges, help non-English speakers navigate food menus or even provide a prime ministerial welcome to arriving  international travellers.
But she warned there was a difference in the way people born before the digital age and those born into it reacted to technology.
Pre-digital travellers are used to dealing with people face-to-face and doing things by trial and error, Mayer said.
At airports, this translated to travellers used to having people help them check-in.
"That human, the agent acted as the interpreter between me, the traveller, and the technology,'' she said.
"And today we know the post-digital traveller wants to do everything themselves, they don't want to see a human.
"They want to use technology from the beginning to the end and the technology is the personal interpreter, personalising all of the things they need."
One example was the way the two groups approached wayfaring: the pre-digitals tended to look at signs, static cues or ask for directions.
"Whereas we know the post-digital prefers to use a wayfinding app and they'll take information from their social networks before they'll talk to a human.''
There was good news, however, in that Mayer saw some convergence between pre- and post-digital behaviours.
Where pre-digitals once went to the library or bought books and magazines to research their journey, both groups now use Google.
A second area was trust: where pre-digitals once only shared information with friends and families both groups now share everything on social media channels such as Twitter, Flickr, Instagram, Facebook and YouTube .
The technology company executive said it was critical for airports to know what was going on in social media and get on top of fake news as quickly as possible.
But more importantly they had to stay on top of the good messages, embrace them,  keep them alive and engage with them.
"When you're talking about airport design it's important to talk about this intergenerational part but more importantly remember who's driving the change,'' she said.
"The pre-digital needs just a little bit more time to adopt that technology and feel comfortable with it while the post digital traveller is driving technology adoption."
Mayer said airports still needed to be able to offer humans when travellers needed assistance or the technology didn't meet the needs of those travellers.
But customer service agents could now be taken from behind desks and armed with smartphones and tablets.
Technologies that were taking hold included self-service check in kiosks with research showing almost every airport in the world would offer some sort of kiosk by 2021.
She urged airport to go "a step beyond".
"It's got to be true quality experience and you have to add value,'' he said.
Amazon Go and similar technology being used by US retail giant Walmart was among the new advances to which Mayer pointed as being perfect for airports.
"People rock in, they take what they want and it charges automatically to their app,'' she said. "But because you're going to offer choice you have got to still have one cashier for those who might not have that app or those of us who don't understand how to use it.''
She also pointed to hologram volumetric displays from Adelaide start-up Voxon Photonics, challenging airport managers to take advantage of home-grown technology
Ultimately, however, she said it was not about technology but rather business and cultural transformation in a digital world.
This was about asking, "how can we leverage the technology to make our lives better, to simplify the decisions, make it the best for the traveller."
By Steve Creedy
---
About Steve Creedy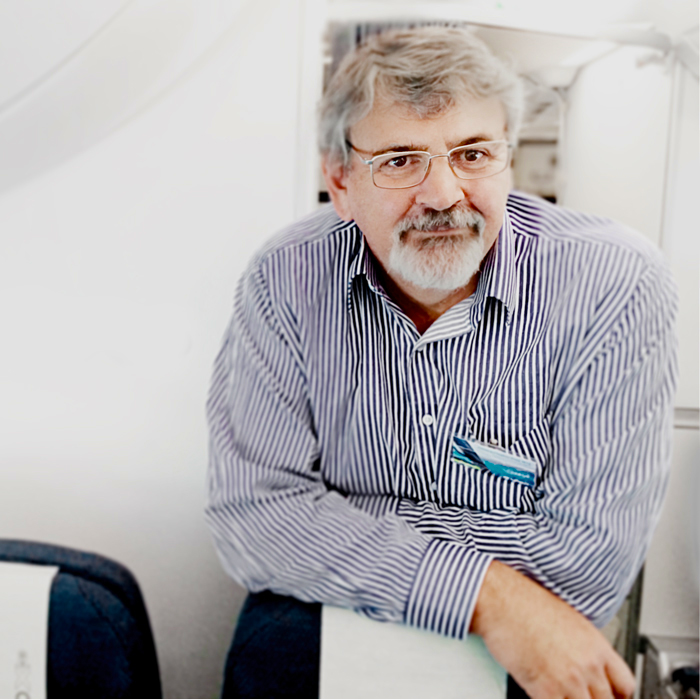 An award-winning journalist, Steve began covering aviation in the United States in the early nineties before returning to Australia later that decade and editing The Australian's aviation section for 17 years. He is editor of Airline Ratings and has co-authored books on industry initiatives aimed at reducing greenhouse emissions.
Steve has joined the AAA to write interesting and informative editorial on the aviation industry.