Airlines may be the direct beneficiaries of a recent two per cent reduction in Airservices Australia's aviation charges but Chief Financial Officer Paul Logan says the cuts are part of a philosophy to foster and promote the entire industry.
The cuts, which included a four per cent cut to enroute charges, were praised by the International Air Transport Association as a positive example of the partnership between airlines and air navigation service providers.
Yet it could have been a very different story.
At one stage, the aviation industry was looking at a 15 per cent increase in charges over five years, which would have added another $380 million to their bill.
Airservices' management realised it needed to demonstrate that it could operate efficiently and managed to freeze aviation charges from 2015 as it looked at that process.
The result was a sometimes controversial but nonetheless effective efficiency drive called 'Accelerate' which delivered annual savings to the air navigation provider of more than $170 million.
"Our philosophy at that point was that we really needed to satisfy ourselves — it was a new management team at that stage — and be clearer on how we were delivering value to customers and part of that was efficiency," says Logan.
"In that post mining boom environment, we realized that we needed to become efficient in the areas of the business that weren't directly facing the customer."
Logan says Airservices had developed big planning and delivery functions through the mining boom to deliver projects and infrastructure.
Management wanted to reposition the organisation to concentrate on the information management capabilities it would need in the future.
This meant significant job losses, although frontline air traffic controllers and firefighters were exempt, but it also moved what would have been a loss-making organisation to a firmer financial footing.
"It was quite a significant turnaround for us," says Logan, who notes that the organisation has been able to sustain the savings over a couple of years after paying for restructuring costs.
"We see that we still have an amount of that benefit that we can pass back to our customers, everyone through airlines to regional operations down to general aviation operators.
"I think it's a significant reflection of a philosophy where we're trying to focus on customer value."
Logan believes the savings will continue to be sustainable, even as Airservices invests in new programs such as the OneSKY program, to harmonise civilian and military air traffic control, new IT programs and Airport Collaborative Decision Making.
He acknowledges long-term forecasts as difficult but says Airservices' latest corporate plan is based on that assumption of sustainability for enroute prices.
Charges at specific airports are also likely to be sustainable, although he notes forecasting air traffic at specific locations "gets quite tricky".
Nor, he argues, are airlines the only beneficiaries of the organisation's efficiency drive.
With overall growth currently flat, Logan says that helping regional airlines with costs also helps regional airports.
"We're trying to make sure that we deliver services at costs which help promote the aviation industry and not create an economic impediment," he says.
"It goes to our 'foster and promote' philosophy."
The Airservices CFO says air navigation prices had actually been decreasing slightly between 2011 and 2016 but this been masked by increases in firefighting and rescue charges prompted by the big increase in the number of services during the mining boom.
Although that has petered off with more subdued national growth, there are still local hotspots and Airservices is in the process of adding firefighting and rescue service in Proserpine.
Logan acknowledges that the challenge in regional locations is to run services as economically and affordable as possible.
"We're attuned to that," he says.
"It doesn't mean we have all the answers but this kind of philosophy that we've taken over recent years has been trying to make sure that we're tailoring as best we can the provision of services that maintain a high level safety in a way that is affordable."
As well as adding new firefighting services in locations such as Proserpine, Logan says Airservices is also supporting major airports with their infrastructure projects.
"In the case of Brisbane, we're having to put in additional surveillance equipment, we 're having to put in a new fire station to meet the regulatory requirements and response times and we've got all of those linked up and in line with the airport's intention for opening the new runway," he notes.
"In the same way we're working with Melbourne. The timing on these things tends to shift around but we work with those guys, with Perth and Western Sydney Airport on their intentions and how that work is going to ramp up over the next few years."
The investment in new IT means Airservices is also looking at providing new services through advances in areas such as remote tower technology.
It is going through the process of selecting a supplier with which it can work on looking at ways to deploy the technology in Australia.
Although seen as technology of the future, Logan believes it's probably a question of how and when.
"We're looking at a couple of different applications for it," he says.
"In some cases, there could be opportunities to improve services at remote locations without having to go and build a control tower.
"In other cases, it could be a supplement to, or augmentation of, existing control tower services to provide better and more information to controllers.
"There's a few different versions of those things that are moving around and I think that's probably the next new wave of where technology's going to provide some significant benefits.
"The OneSKY environment is looking predominantly at enroute and approach and departure areas.
"The digital aerodrome services started by focusing on remote issues and solving those challenges but I think it's starting to move a little into providing benefits in bigger locations as well."
Logan says projects such as Airport Collaborative Decision Making (A-CDM) and long-range air traffic flow management will improve efficiency not only for airlines but for airports.
Airservices has been implementing ACD-M at the big four airports to improve operational efficiency by sharing information.
It allows airports, airlines and others such as the Bureau of Meteorology to pool resources to smooth domestic traffic flow, better utilise runway and gate capacity and help cope with delays caused by events such as weather.
Part of this is gaining an understanding of the aviation network across the country and Logan says this also benefits regional airports.
"While something like Airport Collaborative Decision Making looks like its focused on the big capital cities, at the end of the day those aircraft are transiting and heading out to the regional locations," he says.
"So it's about trying to keep the network as a whole running as efficiently as we can, particularly when you get some sort of disruption from weather."
By Steve Creedy
---
About Steve Creedy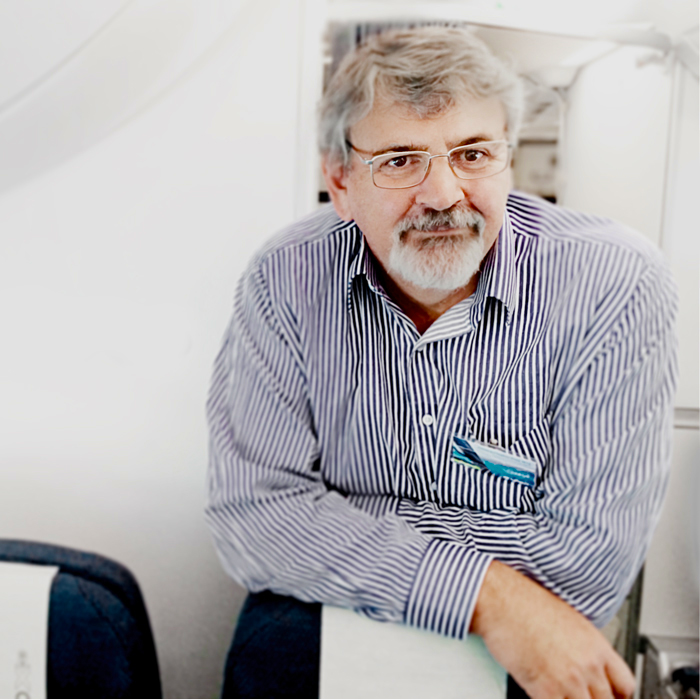 An award-winning journalist, Steve began covering aviation in the United States in the early nineties before returning to Australia later that decade and editing The Australian's aviation section for 17 years. He is editor of Airline Ratings and has co-authored books on industry initiatives aimed at reducing greenhouse emissions.
Steve has joined the AAA to write interesting and informative editorial on the aviation industry.