Beacons and biometrics are expected to be among the hot emerging airport technologies as IT spending in the sector picks up.
Information technology spend as a percentage of airport revenue fell globally in 2016 but technology company SITA expects a resurgence this year and next.
SITA's 2017 Air Transport IT Trends survey also predicts that business transformation will get a bigger slice of the pie with the proportion of IT spend in this area growing from 2016's 13.2 per cent of the total to 15.6 per cent this year.
Topping the list of priorities is mobile app development with 82 per cent of airports planning major programs or research in the area over the next three years.
This will see most airports with location-based promotions popping up on mobile phones by 2020.
Beacons and wayfinding are also becoming investment priorities. The report estimates four out of five airports worldwide will be investing in the Internet of Things, which includes beacons, by 2020.
The idea of tracking passenger devices and providing them with timely information has been around for some time but SITA Australasia general manager Jay Youlten says it is now becoming a reality.
He says beacons, devices the size of a small hockey puck that emit blue tooth signals, are being deployed in their thousands at airports around the world.
These small devices form a network that allows passengers devices to identified by location and then be provided with relevant information, such as directions, time to gate or even where to get a coffee.
SITA's report says three out of four airports will be looking at interactive navigation and wayfinding solutions while 68 per cent will be looking at improving personalisation of information for passengers.
"It's certainly past the tipping point now and it's a big focus,'' says Youlten. "I think there are a number of airports in Australia that have deployed them, a lot of them in a test environment or for specific needs.
"But there are equally much larger airports in the US — I believe Miami is one — where many of these were deployed and used for a multiplicity of purposes, including selling duty free or telling people how they get to certain location.''
Also on the agenda is the increasing use of artificial intelligence in areas such as chatbots.
The survey found that by 2020, 68 per cent of airlines and 42 per cent of airports plan to adopt AI-driven chatbot services.
Self-service processes such as check-in, bag drop and boarding are becoming increasingly popular with passengers and 89 per cent of airports are investing in these.
An emerging trend is pre-airport self-service options with off-airport kiosks gaining popularity and likely to be implemented at 45 per cent of all airports by 2020.
Youlten says the check-in landscape has changed dramatically from the days airlines used to buy their own technology and force it on airports.
The change began with the introduction of common user check-in facilities that could accommodate a range of airlines and has developed to a point that it allows an airport such as the Gold Coast, gearing up for a spike in passengers during the Commonwealth Games, to switch almost entirely to self-service.
"Two years ago you'd go into an airport and they would have a group of bag drops and kiosks and you could almost sense the hesitation,'' says Youlten. "But now that dam burst has happened there's investment and there's confidence."
Helping this, according to Youlten, is the emergence of tehnologies that allow their capital cost to be minimised or offset by an increase in efficiency.
"Eventually the cost of technology starts to come down as well,'' he adds.
Biometrics are tied in with the complex equation that defines security at airports and which now includes cybersecurity as well as passenger identity management.
SITA found that less than a third of airports are currently prepared to deal with any cyber threats headed their way but nearly all of them were looking at cybersecurity initiatives across a range of areas.
It also identified a big leap in research and development in biometric identity management.
Youlten argues airports have a multi-dimensional issue when it comes to security by virtue of their appeal to terrorists and the multinational mix of people using the facilities.
He believes big data and biometrics such as facial recognition will combine to not only ensure documentation is correct but also allow authorities to efficiently analyse for an imminent threat.
SITA in March launched an Australian first trial with Brisbane Airport and Air New Zealand of facial recognition technology it believes will transform travel.
The SITA Smart Path technology uses biometrics to allow passengers to present their details at a self-service check-in kiosk and use an automated boarding gate to verify their identity using facial recognition to access the aircraft.
"It's about creating a single token,'' says Youlten. "You preregister basically with your passport and a photo and once you've done that you don't need to produce any form of ID again.
"Security obviously is still going to be a point of queuing and having to wait but the idea is you go all the way through and you're identified by facial recognition right up until you board the aircraft.''
"It essentially means that passenger is being identified by something that has captured all that information and is being validated every time you go through one of these camera checkpoints.''
The IT executive says the trial is working "extremely well'' with operational benefits flowing to the airline and airport and the government satisfied by the checks being done.
It's also something increasingly attracting attention with about 29 per cent of airports in the survey saying they were planning to implement secure single token technology by 2020.
Another industry challenge attracting IT funding is the implementation of the International Air Transport Association's Resolution 753. Due to come into effect in June next year, Resolution 753 calls on airlines to improve bag tracking and reduce losses.
Almost 60 per cent of airports say they are funding or planning investments to support the resolution with technology such as radio-frequency identification (RFID) tracking.
SITA's airport import survey collected the views of 113 senior IT executives collectively representing 229 airports representing 41 per cent of global traffic.
By Steve Creedy
---
About Steve Creedy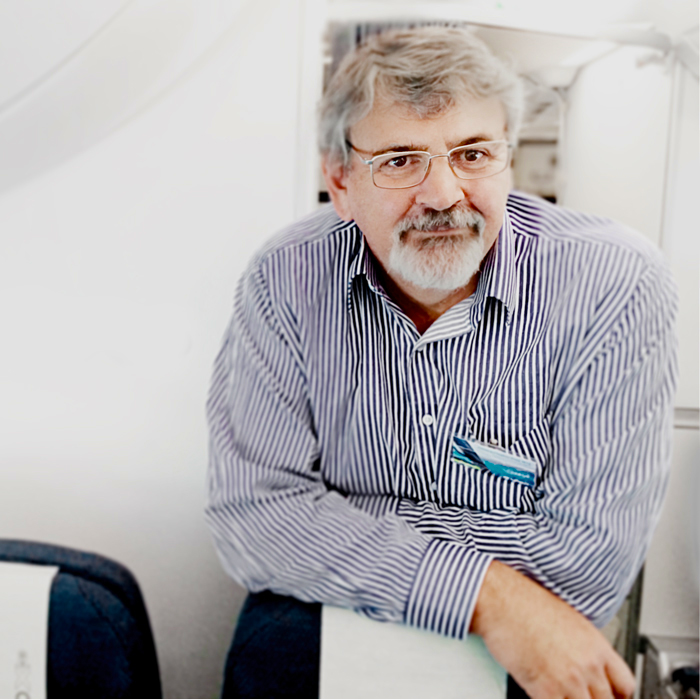 An award-winning journalist, Steve began covering aviation in the United States in the early nineties before returning to Australia later that decade and editing The Australian's aviation section for 17 years. He is editor of Airline Ratings and has co-authored books on industry initiatives aimed at reducing greenhouse emissions.
Steve has joined the AAA to write interesting and informative editorial on the aviation industry.