The end of the resources boom meant tough times for Mackay Airport but general manager Rob Porter believes a focus on innovation and transformation means it is well placed to cater for passenger growth as the region recovers.
The northern Queensland airport saw a 22 per cent rise in passenger numbers in March compared to the previous year, as it benefited from a recovery in the mining industry as well as a slew of regional construction and road projects.
Some of that massive surge reflected the impact in 2017 of Cyclone Debbie, which closed the airport for three days, but the growth is still a robust 10 per cent when the storm's impact is stripped out of the figures.
Part of the North Queensland Airports group, Mackay is served by all three major carriers flying a mix of aircraft ranging from Q400s to Airbus A320s.
The rolling 12-month average passenger count of 811,340 is four per cent ahead of the previous corresponding period with airlines seeing load factors of 75 percent.
And a six per cent growth in transit and transfer traffic is seen as a sign of recovery in the mining industry as fly-in, fly-out (FIFO) workers travel from other parts of regional Queensland.
Mackay is a mining services hub for the coal-rich Bowen Basin and 50 per cent of the airport's traffic is business-related.
"We're the first indicator that things are moving in the mining sector because all the conveyor guys, the engineering and the truck servicing people are based here,'' Porter says.
Overall, says Porter, the increased activity is great news for regional airports, particularly those in the coastal areas.
The good news for Mackay is that the previous traffic peak of more than a million passengers a year means its infrastructure is road-tested to handle the current increase without big capital outlays.
The growth has also allowed the airport boss to talk to the airlines about increased services and adds impetus to arguments for new routes to Melbourne and Sydney.
But he says a shift in where the workforce is coming from and who is paying for the tickets has meant the airport has had to change its approach to the way it deals with carriers.
The phenomenon of FIFO workers paying for their own travel has seen workers looking for the most cost-effective means of getting to work.
"What that does to a regional airport is impede the confidence of its airlines. FIFO passengers don't have the cash flow to buy airfares a long way in advance,'' Porter says. "They tend to buy shorter term – I'll just get my airfare for the next rotation or the next two rotations if there's a good fare there.
"Airlines don't see strong forward booking but they're seeing great load factors."
One effect of Mackay's high proportion of business travellers is that it is one of the few regional airports with an on-site hotel, an Ibis, and it is seeing the same trend of last-minute accommodation bookings.
It's a trend, Porter says, that makes it difficult for airlines to decide whether or not to increase capacity.
"We've had to change our approach to the airlines now to provide them better insights as to what's happening in the region,'' he says.
"We're informing them more about why they're seeing such high load factors but they're not seeing those forward bookings."
Providing airlines with better insights is one of the examples Porter cites to back his case that regional airports dealing with the cyclical nature of passenger demand need a culture of innovation and transformation.
They need to be innovative in how they get work done because there will be times when it will be very busy and others when it will be quiet, he says. Growth needs to be sustainable and costs must be contained in the quiet periods.
"Transformation for us means getting the cost down to provide services as low as we possibly can.''
At the same time, Porter notes that regional airports need to be keenly aware of community expectations and the requirement to give their customers what they want.
Mackay has customer service officers surveying passengers as they move through the terminal.
"That's helped us,'' Porter says, adding that the airport is just about to change its food and beverage provider in response to customer demand.
"These are things that if we get them wrong, the locals won't respond. They're the ones who are spending time in the terminal before they depart so we're very mindful and customer-centric.''
The airport and other regional authorities are looking for ways to smooth out the mining peaks and troughs and are among a number of regions pitching for a Qantas pilot training academy.
Mackay is also seeing strong growth in leisure travel. It services the Greater Whitsunday Islands and its beach-loving kangaroos at Cape Hillsborough have achieved international fame.
"It's quite remarkable,'' he says. "Going back three or four years, I would have talked about kangaroos on the beach and people wouldn't have known what I was talking about.
But it's gained a lot of momentum and we were able to get it in as part of the Qantas inflight safety video."
Mackay also recently hosted an Elton John concert that Porter says helped to further boost the region's profile.
One result of the publicity has been a rise in European visitors, particularly Germans, and an increased focus on promoting the region's natural attractions and fauna.
And what about attracting international services?
Porter acknowledges that it's the dream of every regional airport to become an international facility but says Mackay's focus has been about "regional dispersal'' — talking with the big hub airports to ensure it gets a better dispersal of international visitors.
"We're working closely with Brisbane Airport to see how we can put to the airlines that they can codeshare through to Mackay and our tourism experience,'' he says.
"It's ensuring the connectivity is as seamless as possible. You land in Brisbane and an hour and 15 minutes later you could be in Mackay.''
This is also important when it comes to airline fleet changes and the trend towards bigger aircraft.
"Losing the Embraer and the ATR out of the mix for regional airports means you have to fill up a 737 or an A320 to attract a new service and that's tough,'' Porter says.
"It does make it difficult for regional airports and that's why you have to work with some of the bigger airports to help disperse more visitors our way and make sure you have the connections right."
By Steve Creedy
---
About Steve Creedy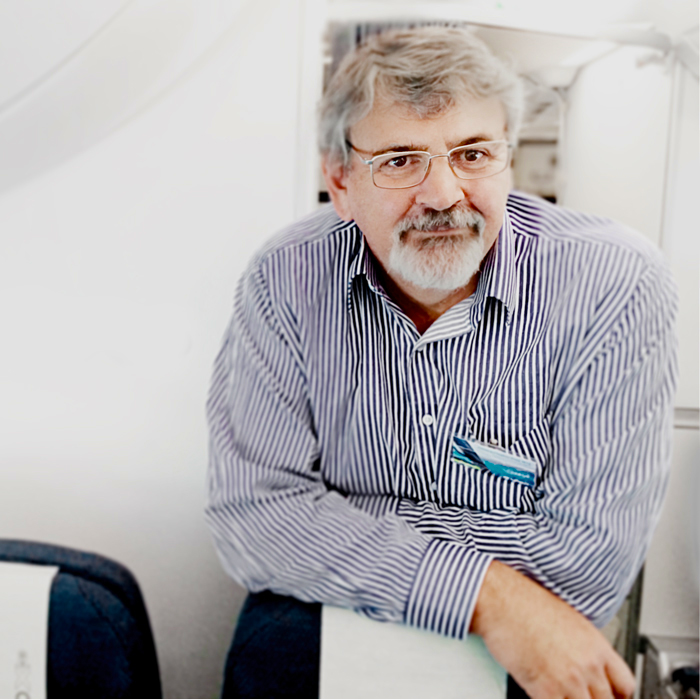 An award-winning journalist, Steve began covering aviation in the United States in the early nineties before returning to Australia later that decade and editing The Australian's aviation section for 17 years. He is editor of Airline Ratings and has co-authored books on industry initiatives aimed at reducing greenhouse emissions.
Steve has joined the AAA to write interesting and informative editorial on the aviation industry.