When Airports Council International director general Angela Gittins recently praised Australian airports for their strong environmental stewardship, she singled out the Sunshine Coast Airport for its achievement in becoming Australia's first carbon neutral airport.
There are now 12 other Australian airports participating in ACI's Airport Carbon Accreditation Program — more than a quarter of the 44 involved in the Asia-Pacific — but Sunshine Coast was the pioneer.
It first met the carbon neutrality requirements in March 2017, and when its accreditation was renewed this year the Queensland airport was one of only 37 airports worldwide, and five in the Asia-Pacific region, to have achieved Level 3+ neutrality.
But it was a long and winding road involving a process that started as far back as 2012.
The program matched the environmental aspirations of the Sunshine Coast Council, which was still running the airport at that stage, and that of airport chief executive Peter Pallot.
"The council as the owner of the airport was instrumental in supporting the airport to go down this path,'' airport general manager of property and planning Simon Kinchington says.
"We've been involved in quite a few ACI programs so it was something we were keen to get into and keen to support."
The ACI system is the only institutionally endorsed, carbon management certification standard for airports.
It involves four steps: mapping, reduction, optimisation and neutrality.
Mapping requires an airport to determine all the emission sources within its operational boundary, calculate the annual carbon emissions and compile a carbon footprint report.
Reduction adds a requirement to provide evidence of effective carbon management procedures while optimisation widens the scope to include third-party emissions.
Neutrality includes all of the previous steps plus a requirement to offset remaining emissions to achieve carbon neutral operation over airport-controlled emissions.
For the Sunshine Coast, the mapping phase involved the airport charting its energy consumption — areas such as electricity, liquid fuels and potable water — and calculating its carbon emissions.
That had to be ratified by a third party and in 2014 it began reducing its emissions with a range of programs.
These included ensuring any building renovations took energy efficiency into account and replacing its air conditioning system with a new, more efficient plant.
Oversized, slowly rotating ceiling fans installed to helped stir the air allowed the airport to set the air conditioning about two degrees higher than it had been previously.
It also replaced all its incandescent and sodium lighting with LED technology, converted its ground fleet entirely to lower emission diesel engines and reduced potable water consumption by installing rooftop rainwater tanks.
"Our big carbon footprint element was electricity so what we've done wherever possible is look to reduce electricity consumption,'' Kinchington says.
"That's a combination of hardware like the fans and new aircon but also having a bit more fine-tuning on the building management zones and the BMS (building management system).
"This means you can turn things on and off with a little more flexibility and a little more sophistication. So where things aren't being used you can manage your energy consumption.''
By 2017, the airport's initiatives had delivered a 24 per cent reduction in Scope 1 and 2 carbon emissions, a nine per cent fall in electricity consumption per passenger and an 11 per cent reduction in waste to landfill per passenger. It also was a big plus to the airport's bottom line.
The purchase of carbon credits completed the process to give the airport level 3+ neutrality and this was renewed in March this year.
The airport is now working on reducing its reliance on carbon credits — it bought 1470 initially and has subsequently reduced that to about 1310.
The hope is it will get to a point where it doesn't have to buy any at all and as part of this push it is planning to install 1500 square metres of roof top solar panels to help it do that.
It is also looking at linking its building management system with flight schedules.
"We know when the peaks are in the terminal in terms of people,'' Kinchington says.
"So we know when we have a heat load we need to manage and when we perhaps don't need to manage it so intensely.
"We can do that now with a bit less flexibility: it has to be set up in advance, it's not real time switching.
"We're looking at the possibility of a more responsive, real time action than we have at the moment.''
Other Australian environmental successes highlighted by Gittens  included award-winning renewable energy projects at Darwin and Adelaide airports and a waste minimisation project at Adelaide.
By Steve Creedy
---
About Steve Creedy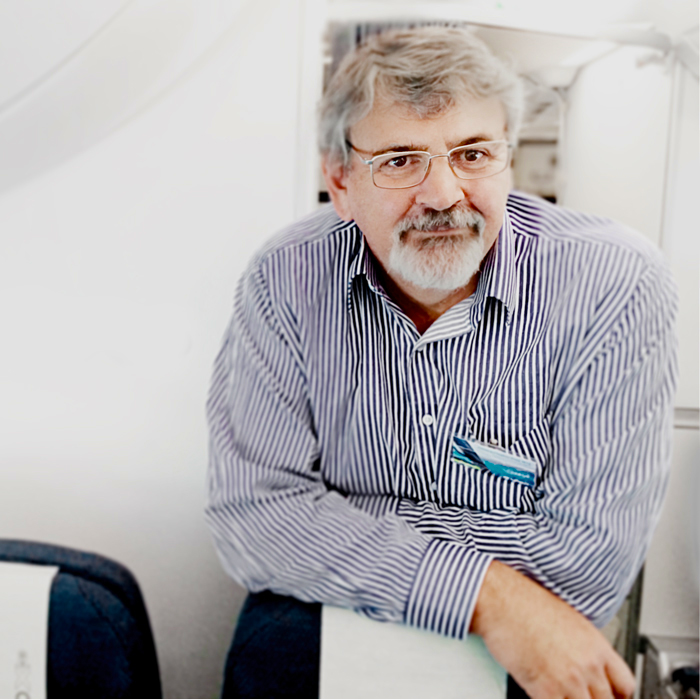 An award-winning journalist, Steve began covering aviation in the United States in the early nineties before returning to Australia later that decade and editing The Australian's aviation section for 17 years. He is editor of Airline Ratings and has co-authored books on industry initiatives aimed at reducing greenhouse emissions.
Steve has joined the AAA to write interesting and informative editorial on the aviation industry.