It's an essential operation supporting multi-billion-dollar Browse Basin resources projects, and runs like a well-oiled machine as it services up to 24 helicopters a day.
It also gives members of the Djarindjin community the opportunity to work on their own land while gaining valuable aviation industry skills.
A partnership between the Djarindjin Aboriginal Corporation and Broome International Airport (BIA) has provided a huge boost to the Bardi people living on the Dampier Peninsula, about 170km north of Broome.
The Djarindjin community's sealed airstrip is a hot refuelling station for helicopters — the aircraft are still running while they're quickly refuelled — travelling to the oil and gas projects in the Browse Basin.
"It's really big for the community up here,'' says airport manager and Bardi man Kimberley Baird. "It's a business, it creates jobs, it brings money to the community and it's got the potential to change people's lives.''
The partnership stretches back to 2010 when helicopter companies were looking for somewhere to refuel to offset payload and weather restrictions on helicopters flying from Broome.
Djarindjin was perfectly placed as a refuelling stop but the community needed help getting regulatory approval.
Enter BIA, firstly in a mentoring role and then in a fully-fledged partnership that has seen the facility grow significantly.
Today, the airport is a huge source of local pride with a workforce of 22 people, made up entirely of Bardi people from surrounding communities.  That's up from nine people 12 months ago as traffic at the airport has grown.
Crews refuel the aircraft under the strict safety requirements and face regular audits imposed by government as well as the resources and helicopter companies. On a day when the airport serviced 24 helicopters, Baird says workers pumped 30,000 litres of fuel and at times had three aircraft on the ground simultaneously.
It is, says BIA chief executive Paul McSweeney, a world-class operation.
"They're pumping fuel into what we call hot choppers — hot and operating — and everything just has to be done to a world-class standard," he says. "And it is."
McSweeney says he is often asked what makes the operation work so well and he believes a key is the partnership between BIA and the community.
"It's is a true partnership with trust and respect and all the things that make partnerships work,'' he says.
"I think what also can't be missed is the value to the people up there of being able to live and work on their land.
"It's something that's hard to put a value on but every time I go up there, it's always spelt out to me very clearly that it's wonderful they can live and work on their land.''
McSweeney makes the trip about once a month and says one of the favourite aspects of his job is dealing with people who take so much pride in their airport while delivering a top-class refuelling service to global oil, gas and helicopter companies.
He also notes that the oil and gas projects are generational in nature, so people working at the airport will be able to see their children working there.
And then there are the social ramifications: Baird insists that anybody working at the airport makes the choice between a job and alcohol and drugs.
He says the work is too dangerous to do otherwise and people are obviously willing to accept his terms.
"It a huge difference,'' he says. "For me to see the guys really changing their lives to come and work, you know I'm rapt with the whole thing. I go to work not for the money but to enjoy what I do and see people with smiles on their faces.''
Then there is the advantage of working in their own country.
Baird cites one Bardi man who has worked for a decade with a mining company but who wants to come home and work at the airport.
"This is real income in his own community,'' he says. "He doesn't have to travel all the way down to the Pilbara to make some money and then come back to his family.''
The workers also learn aviation industry skills that are transferable to other airports and four have just done a nationally-recognised aerodrome reporting officer's certificate.
"The beauty of our little airport is that all of our guys are multi-skilled,'' he says. "You just don't do the fire-fighting, or baggage handling or passenger embarking — you do the whole lot.''
Also big for Baird is the impact on kids; he says they now have role models in their own community.
He believes it will take time to wind back the damage done by drugs, alcohol and unemployment, but the airport is the start of that process.
"We'll take our message to the school, we're role models in the community,'' he says. "It won't happen overnight, but it will happen over time.''
McSweeney agrees that Baird has played a key role in the Djarindjin airport's success.
"We were looking for someone who understood the cultural sensitivities and other things and we offered him the opportunity to go up there and manage the aerodrome'' he says.
"He's hugely respected up there because he's a Bardi man, he's from that area, and he's been able to turn his own life around. He's just a very good role model."
Photo above: The Djarindjin community's partnership with Broome International Airport has provided new opportunities in aviation.
By Steve Creedy
---
About Steve Creedy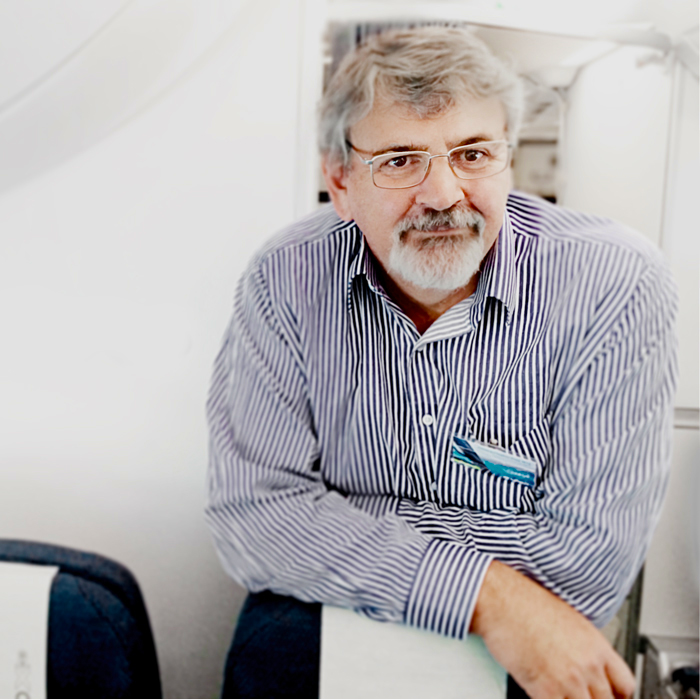 An award-winning journalist, Steve began covering aviation in the United States in the early nineties before returning to Australia later that decade and editing The Australian's aviation section for 17 years. He is editor of Airline Ratings and has co-authored books on industry initiatives aimed at reducing greenhouse emissions.
Steve has joined the AAA to write interesting and informative editorial on the aviation industry.