You could still hear a tinge of disbelief in the voice of Townsville Airport chief operating officer Kevin Gill as he spoke over the phone.
"These are pretty extraordinary times to be honest, '' he told The Airport Professional.
"In aviation, we've all seen natural events and disasters and managed those but, yeah, we were one of the flooded, our family, and it's different when you've gone through it and when you are close to it.
"And it's something I think, for me personally, it's changed my life in terms of how I think about what people must go through.''
The Monsoonal deluge that early in February filled the Ross River Dam to twice its approved capacity and resulted in Townsville's worst floods in living memory, shutting the airport for about 20 hours and causing widespread devastation.
The damage estimate for the North Queensland town of what has been described as a one in 500-year event had topped $600 million by 15 February and was rising.
By that stage, according to the Insurance Council of Australia, there had been more than 15,500 claims and about 90 per cent were domestic premises. Some 457 houses had been identified as unlivable.
Gill and his family evacuated well before water began churning down the dam's spillway and the flood surged through his house.
They were among the lucky ones to be insured for flooding and he credits his aviation experience in allowing him to think ahead: moving cars to higher ground, saving legal documents and photos as well as seeking alternative accommodation.
He had sand bagged his home in an effort to protect it but found it made little difference as water pushed up from underneath the slab and into the walls.
Nonetheless, his experience was less harrowing than some.
"There will be stories to come out of this, some of them horrific stories,'' he said.
"People sitting on roofs, a friend of mine whose kids got swept away and the army managed to find them in the middle of the night."
As all this unfolded, he was also working with his team to run the airport.
The runways escaped the flood but there were issues with the safety of the access road servicing the facility and the number of staff affected by the deluge.
The road to the airport remained open but an adjacent detention basin built to help it cope with flooding had turned into a lake.
Gill worried that rapidly rising flood waters could see a car swept off the road into the detention basin and did not want to put people's lives at risk.
He was also closely monitoring the personal impact of the floods on the airport's 600 employees and contractors.
Airport personnel attended Townsville City Council's local disaster management group briefings before relaying the latest information to the airport team via regular conference calls.
WhatsApp became a useful communication tool as management tried to gauge the impact of the floods on the homes of employees and other stakeholders, communicate with them and gain an understanding of who was available and who wasn't.
"We got to about Friday, Saturday and it became apparent that we were down to a skeleton staff because it was scary to drive on any roads and houses were starting to flood," he said.
"We couldn't get people to come in and operate the airport.
"That was really what drove our call to close the airport on Sunday, we didn't want people at risk."
Some passengers on the last arriving flight even opted to stay in the terminal overnight rather than risk the journey to an evacuation centre with the dam under threat.
Asked what big lesson was learned from the disaster, A media operative from Queensland Airports' Gold Coast office had also been tuning into conference calls and handling social media. It was decided this was the most effective way to communicate the closure.
The airport had started posting on the weather on 30 January with a Facebook post urging people to keep a close watch on the website and urging caution at particular intersections already affected by water.
It would be followed by 22 Facebook posts, plus tweets and statements to local media.
The most popular post was the closure and, by 5 February, it had been read by almost 340,000 people, including journalists.
The total reach for the period between 29 January and 5 February was 826,000 people.
The focus on what Gill labelled "over-communicating" had worked and people noticed.
"The feedback we've had from the website has been the best I've seen from a disaster that I've been involved in,'' he said, noting airports often get criticised for not keeping people informed.
"We decided really quickly to forget the phone and just run social media."
Gill was so impressed by the use of social media during the disaster that he wants to investigate the opportunity to further extend platform use during a disaster, to address possible mobile phone network disruption.
"That would be clever —  it's so much more responsive and group focused,'' he said.
The airport executive also chairs the local business organisation, Townsville Enterprise, and sees it as an important conduit for Queensland Airports when it comes to helping the community.
Disaster recovery experts have told him to expect morale to plummet about three months after the flood as emergency services move out with houses still sitting in the mud and much work to do.
It's something he believes town leaders need to think about from a mental health perspective.
"We're obviously very supportive of any initiatives to help the recovery,'' he said, noting the regional economy was also stressed with resource rail infrastructure badly affected and half a million stock dead in already drought-affected areas.
"We've also got businesses that have been going through a reasonably tough economic cycle that are finding some of their insurance policies are a bit tricky as well.
"We will be on the front foot advocating and leading into these issues."
A four-point plan includes an advocacy program targeted at politicians as they move through the federal election cycle, a significant tourism campaign as the town gets back to business and a program pairing businesses that are doing well with those not coping.
The organisation will also team with the city council on projects Gill says "fall in the broader hope construct".
"For example, there was a lovely sporting complex here that was decimated.'' he said.
"Our view would be to make that even bigger and better. Let's masterplan it and use this as an opportunity to give the community something to look forward to when their kids can't play hockey and soccer this winter."
Community support from the airport has already seen it donate $25,000 and Gill said it would work with other groups to find ways to raise money.
Traffic-wise, Gill expects to see a slowdown in the short term followed by a rebound as rebuilding gets underway.
"The fundamentals probably haven't changed,'' he said. "It just could be up and down for a period."
Photo above: A turtle discovered on the taxiway following the Townsville flood event was safely relocated.
By Steve Creedy
---
About Steve Creedy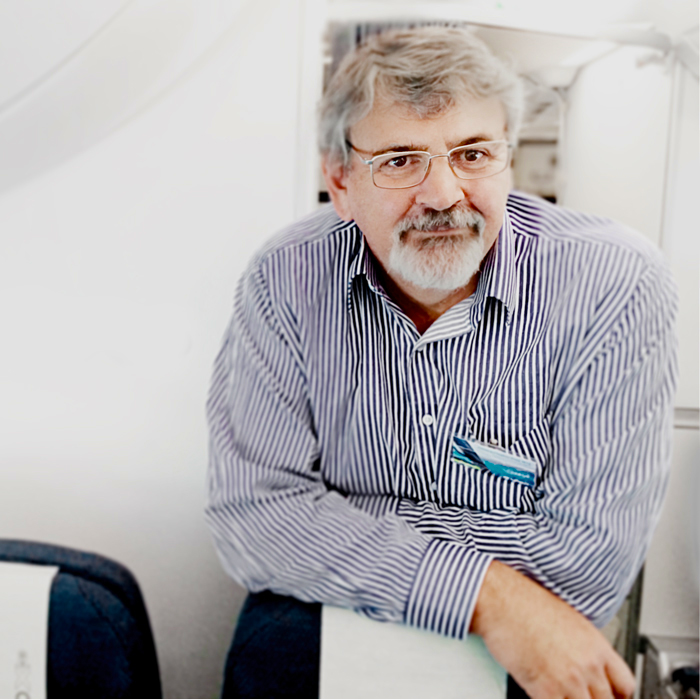 An award-winning journalist, Steve began covering aviation in the United States in the early nineties before returning to Australia later that decade and editing The Australian's aviation section for 17 years. He is editor of Airline Ratings and has co-authored books on industry initiatives aimed at reducing greenhouse emissions.
Steve has joined the AAA to write interesting and informative editorial on the aviation industry.