Innovative ideas aimed at addressing community shortfalls are helping drive the development of business precincts at Australian airports.
A number of airports are thinking outside the box to harness demand for facilities that are unavailable or in short supply in the regions they serve.
When Darwin International Airport looked at rebranding its business precinct, it did a gap analysis to see which areas of Top End culture were not being addressed.
"It's a small economy up here — greater Darwin's 138,000 people — so we asked what was missing," airport property director Ross Baynes says.
"We know what the shopping centres provide, we know what the city provides, we know what other business parks have and we asked what we could do that was slightly different."
The unusual answer was family entertainment — including an ice-skating rink.
Airport management saw a lack of family entertainment in Darwin as an opportunity and successfully secured what was then the Ardent Leisure-owned family entertainment centre, Kingpin.
"Kingpin is a family entertainment centre anchored by a bowling facility but it has games machines, it has rope-climbing courses and party rooms,''Baynes says.
"They were an anchor tenant and from there we've grown the entertainment offering to where we now have a trampoline facility and, of all things in a sub-tropical climate, an ice-skating rink.
"It's a bit of an old saying, but activity begets activity. Now that we've secured those projects we've seen other opportunities arise.''
Baynes says the airport, which has a 60ha business precinct plus a 23ha precinct for traditional aviation support activities, is keen to look at other opportunities.
"It's really important in a small market place to look at whether a second or a third offering of the same thing is going to be commercially viable,'' he says.
"You weigh that up on a case-by-case basis but what we've focused in addition to traditional opportunities is what's missing in the market place."'
It was not so much what was missing in the marketplace but how it was scattered throughout the city that led to a world-first idea at Brisbane Airport.
Brisbane has been highly successful in developing its airport precincts with its Skygate retail and leisure precinct and education-oriented Airport South precinct that includes Aviation Australia's substantial campus and a simulator centre operated by Boeing and Virgin Australia.
A new 9,260 square metre Skygate Home and Life Centre is scheduled to open in September. The airport has also created Australia's first "gigabit precinct" by installing 250km of state-of-the-art fibre optic infrastructure capable of offering its hundreds of business tenants upload and download speeds of up 1000Mbps.
But its latest project will endear it to car buffs everywhere.
The $300 million BNE Auto Mall is being developed in the heart of the Brisbane Airport precinct and, like Darwin's entertainment centre, addresses a need in the Queensland capital.
In this case, it was the fragmented nature of the city's automotive dealerships.
Brisbane Airport's general manager of commercial businesses John Tormey says the concept for the project was generated because of the changing nature of Brisbane's inner-city suburbs.
"Brisbane has experienced significant growth over the past decade which has seen land values in the traditional automotive retail precincts soar," Tormey says.
"Fortitude Valley and Newstead are the prime example of where automotive dealerships have been disadvantaged by residential and other high-density redevelopment.
"It's also becoming increasingly difficult to safely test drive vehicles within the congested terrain of the CBD and surrounds."
The idea here is to bring dealers and related business together on a 51.3ha site and wrap them around a 2.5km test track designed by racing champion Mark Scaife. This will allow prospective purchasers to take cars for a unique test drive without leaving the area.
The airport believes it will revolutionise the way people buy, experience, appreciate and interact with vehicles. It will be the only automotive precinct in Australia that can offer 24/7 operation only minutes from the CBD.
The project already has two major tenants — Sci-Fleet Motors and AP Eagers — who bring with them a dozen or so brands and the plan is to have many of the country's leading automotive groups when the facility opens in 2020. There are also plans for experience centres, exhibition and conference facilities, hotels, event areas and commercial offices.
Airport officials expect the new precinct to be popular with an Urbis forecast indicating about 1.4 million people will be visiting each year by 2026.
"There are great benefits to the community and to the automotive industry in providing the facility for consumers to safely and enjoyably experience their next vehicle in a central, convenient location," Tormey says.
In Western Australia, Perth Airport is taking a more traditional path that is nonetheless causing excitement by delivering new retail options to locals.
It is set become host to the state's first Direct Factory Outlet when it opens this spring as well as a massive 14,000 square metre Costco Warehouse that will also be a first for WA.
The $150 million DFO development in the Airport West Retail Park is being jointly funded by the airport and property group Vicinity Centres.
It features 113 speciality retailers and will provide more than 1050 direct and indirect jobs at it contributes over $120 million a year to the state's economy.
Costco had been looking at WA for some time and picked the Perth Airport site adjacent to the DFO because it needed space, connectivity to freight routes and wanted to be accessible to the shoppers. Subject to planning approvals, it expects to open in 2020.
"The non-aviation development of the Perth Airport estate is delivering significant benefits to Perth through new investment and new jobs," Perth Airport chief commercial officer Steven Holden says.
"Despite the slowdown of the WA economy, Perth Airport has been able to attract new projects by focussing on the needs of commercial organisations and building on the obvious advantages of our location."
Photo above: An artist's impression of the BNE Auto Mall.
By Steve Creedy
---
About Steve Creedy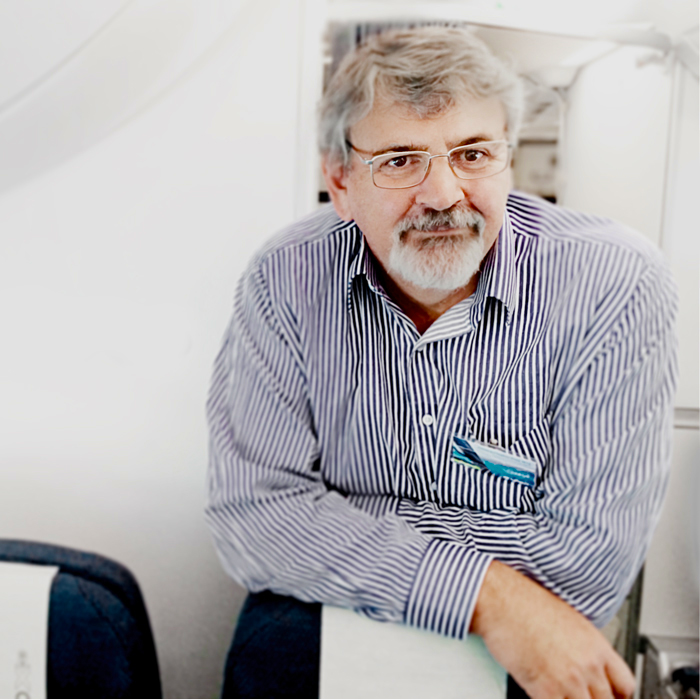 An award-winning journalist, Steve began covering aviation in the United States in the early nineties before returning to Australia later that decade and editing The Australian's aviation section for 17 years. He is editor of Airline Ratings and has co-authored books on industry initiatives aimed at reducing greenhouse emissions.
Steve has joined the AAA to write interesting and informative editorial on the aviation industry.