Melbourne Airport is looking to join the worldwide trend towards swing gates as international traffic numbers continue to grow and it seeks to offer airline customers cost-effective access to aerobridges.
Melbourne has been one of Australia's stars when it comes to international passenger growth and its latest master plan forecasts it will see almost 20 million international passengers and over 81,000 international aircraft movements annually by 2038.
International one-way peak passenger volumes are expected to surge from about 2900 per hour to 4900 per hour over the same period.
"Even just going back to the GFC, we've basically had a decade of year-on-year international growth, which is fairly extraordinary, and that's not something we're seeing slowing down at any point,'' Planning Executive Michael Jarvis says.
The airport over the next five years expects to convert three domestic gates to Code E swing gates capable of handling both domestic and international passengers, boosting that to six to eight over a decade.
"It's based on demand and airline needs — if we get busier we'll end up doing more,'' Jarvis says. "We still intend to build dedicated international gates as well. That's something that's very much in the master plan and very much part of the development of the airport.''
Melbourne is fortunate in that it has a single terminal precinct similar to the airport that informed its original design, Amsterdam Schiphol.
That's also something of a constraint in that the airport's T2 international terminal is sandwiched between the T1 and T3 domestic terminals.
"What these projects are intended to do is meet that international growth challenge by using latent or spare capacity in the domestic terminals,'' Jarvis says.
It will use the domestic gate lounges to board an international flight and Jarvis says the project does not involve any "major infrastructure gymnastics" to implement.
"Any project we do at Melbourne Airport is difficult in the context of doing a project within a facility that's essentially doing 100,000 passengers every day — a grand final crowd — and the fact we're dealing with that now with what in most cases are 40-year-old buildings,'' he says.
"It will require some surgery to the buildings but by augmenting the existing domestic piers with segregated corridors and vertical transport at the gate lounges, we can add the infrastructure to existing gates rather than building new ones."
Jarvis sees it as a project that benefits all involved and says it is one that has the backing of the airlines.
He says it is an efficient way of adding what would typically be an expensive asset at a lower cost.
"A brand new, full service international gate can be expensive once you add in all the new infrastructure,'' he says.
"Clearly, this is something that we can do at a smaller clip than that and can meet new opportunities created by new generation aircraft.''
Airlines like the concept because it ensures they're able to grow without incurring big increases in costs.
There are also advantages for carriers using efficient wide body aircraft such as the Boeing 787, A350 or Airbus A330 on both domestic and international services.
Jarvis says being able to leave an aircraft at a gate saves airlines both time and money.
"Just from an aircraft efficiency point of view, it means those aircraft can be kept at the gate, cleaned and turned around,'' he says.
"It might have come in from a domestic sector, it might be going off to an international destination in Asia or North America and the airline can leave the aircraft at the gate without having to tow it to the international terminal with all of the fuss and money that involves.
"It's often a complex project to explain but obviously from an airline and an airport view it's a very virtuous project, it's good for everyone.''
The swing gates will also help the airport minimise the use of busses to get passengers to their gate.
"This is a win for the passenger because it's an aerobridge gate, it's a win for us because it's the efficient use of infrastructure and it's a win for the airlines because it's more capacity at lower cost.''
The swing gates concept is not new to Australia: Adelaide uses it and sings its praises while others using it include Gold Coast and Perth.
It's also common overseas in North America and Europe and Jarvis says there is now a global trend towards adopting swing gates as airports grapple with increasing passenger numbers.
He says the most obvious example is Amsterdam Schiphol, where swings gates allow the airport to switch from intra-European to other international services.
"It's certainly a trend and the thing that's driving the trend is obviously that every airport, and obviously commercial ones like we have in Australia, are trying to deliver capacity at the best cost to the airlines,'' he says.
The swing gates are among a plethora of changes the airport expects to implement at T2 over the next five years.
Others include next generation automated bag-drop, check-in facilities, expansion of the existing outbound security processing area with hi-tech screening, additional baggage make-up and reclaim facilities, an expanded ground-level arrivals hall and upgraded retail offerings.
By Steve Creedy
---
About Steve Creedy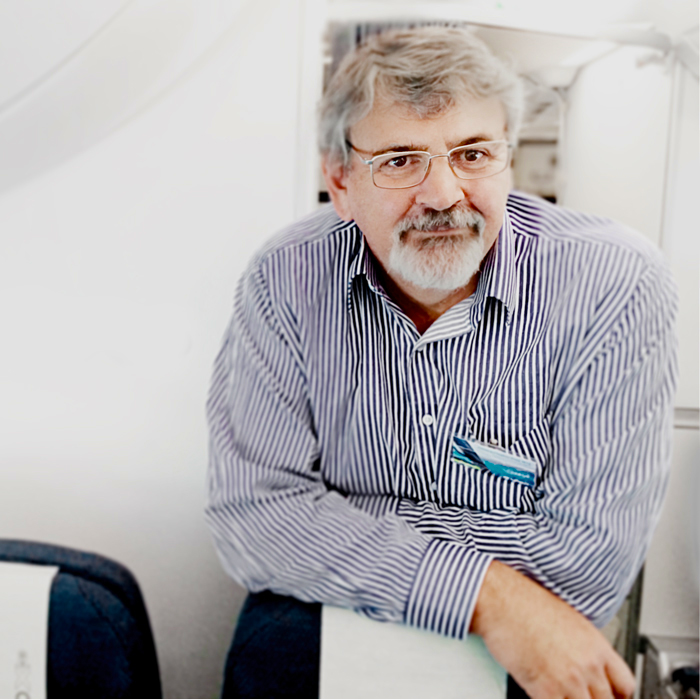 An award-winning journalist, Steve began covering aviation in the United States in the early nineties before returning to Australia later that decade and editing The Australian's aviation section for 17 years. He is editor of Airline Ratings and has co-authored books on industry initiatives aimed at reducing greenhouse emissions.
Steve has joined the AAA to write interesting and informative editorial on the aviation industry.