Airports in northern Australia are likely to benefit from the flexibility new fuel fuel-efficient single-aisle aircraft give airlines, CAPA Centre for Aviation executive chairman Peter Harbison has predicted.
Single-aisle aircraft from the Airbus A320neo and Boeing 737MAX families are set to make their presence felt on trans-Atlantic routes thanks to airlines such as budget carrier Norwegian Air.
Norwegian is using the plane to connect destinations in Europe to smaller US airports such as Providence, Rhode Island, and Hartford, Connecticut.
It is able to do this because of the extended range of the re-engined planes and their ability to service routes five to six hours long. The aircraft fly more efficiently and, because of their smaller size, are able to connect smaller markets with passenger loads of 160 to 170 people.
Mr Harbison believes the new planes will also make airports in northern Australia attractive to South-East Asian carriers looking to service regional airports in northern Australia.
He pointed to orders for more than 1100 A320neo family and 234 B737MAX family aircraft in this region.
More than three quarters of the Airbus aircraft and about 70 per cent of their Boeing equivalents are going to low-cost carriers.
This could be either new city pairs or flights to Australian destinations from Asian hubs.
"These aircraft can fly long distances,'' he said at the Australian Airports Association conference in Adelaide on Tuesday.
" Indonesia develops and as parts of South-East Asia develops, you're going to see a lot more point-to-point operations, particularly to Northern Australia, right down to Brisbane, and Western Australia, which is that much closer to the markets."
The CAPA boss predicted Cairns could be a big beneficiary of the new aircraft technology.
"Cairns suddenly becomes a big potential destination because you can go there with 160 or 170 people, particularly for tourism because you can go there every day,'' he said at the conference sideline.
"It's transformative. I just think in 10 years' time it will be a completely different market and it will just totally change the nature of inbound tourism.''
In the nearer term, Mr Harbison told the conference a "confluence of benign conditions" that had promoted above average airline growth may not continue and Asia-Pacific carriers could be particularly exposed to a downturn.
He said in the past three years, international air travel had benefited from a unique tailwind from lower fuel prices and interest rates.
These factors and increased competition had helped keep fares low and stimulated demand, boosting passenger growth to well above the usual levels. This had resulted in a surge in travel, particularly from China.
But it was dangerous to assume this confluence of conditions would continue – fuel prices had increased by almost third in the last 12 months, he said.
It had to be assumed that a rise in oil prices to $US70 per barrel, which was conceivable in a period of global uncertainty, would also see air fares rise, load factors fall and profits go down.
More importantly, the number of passengers would fall from China, where travellers were reluctant to pay high ticket prices.
"We've developed a reliance, particularly in this region, on a highly price-sensitive growth market,'' he said, noting this was a "fragile underpinning" if any of the key factors turned unfavourable.
"Nowhere, almost without exception, is more price sensitive than the Chinese market when it comes to paying airfares.''
Describing China as a vital ingredient for Australia's future, Mr Harbison noted the number of Chinese carriers servicing Australia had grown from four airlines serving seven routes with 419,000 seats in 2007, to nine airlines serving 34 routes with 2.1 million seats in 2017.
Yet almost all the airlines servicing the Australian market were losing money. In many cases, they were also subsidised by the local and provincial authorities in China, meaning much of the growth was technically unsustainable.
But he said there were enough airlines and city pairs to make the market work effectively.
On a brighter note for Australasian carriers, Mr Harbison said Air New Zealand, Qantas and Virgin Australia were well hedged against fuel price rises over the next year and this would help profitability.
However, he noted this would also depend on the exchange rate between the Australian and US dollars.
By Steve Creedy
---
About Steve Creedy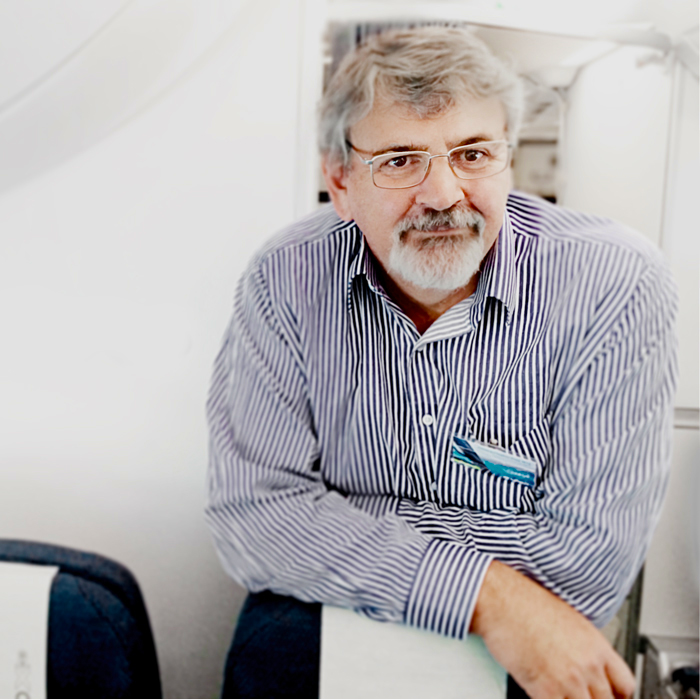 An award-winning journalist, Steve began covering aviation in the United States in the early nineties before returning to Australia later that decade and editing The Australian's aviation section for 17 years. He is editor of Airline Ratings and has co-authored books on industry initiatives aimed at reducing greenhouse emissions.
Steve has joined the AAA to write interesting and informative editorial on the aviation industry.