Sydney Airport is pursuing an "open data" strategy designed to give passengers key information across a range of platforms that allows them to take charge of their journey and reduce the stress of air travel.
The strategy aims to use data collected by the airport and its partners to improve efficiency and ease a customer's journey by delivering helpful information such as queue wait times.
It is part of a push by airports globally to improve the customer experience across as many points of the customer's journey as possible.
"Big data" has been a recurrent theme at this year's Australian Airports Association annual conference in Adelaide and Sydney is among the airports slicing and dicing the information they collect on passengers in order to provide an improved experience.
"We can glean insights from sources such as wi-fi, customer surveys, parking bookings and shopping purchases to inform our business decisions by telling us more about customers and how we can better cater to their needs,'' Sydney Airport general manager corporate affairs Sally Fielke told the conference.
"We're also becoming more sophisticated in how we use this data – it's not just about knowing that a customer is in the airport but drilling down further.
"For example, how did they come to the airport, what did they do before they came, where are they going?''
The award-winning airport is already some way along its high-tech journey in terms of providing customers with information through platforms of their choice: customers can currently access flight information from Sydney Airport's desktop and mobile websites or through terminal displays and get real-time personalised updates through Twitter and Facebook Messenger.
It also recently started sharing real-time information about wait times in queues so people can see how long it will take to go through security screening and passport control.
"The next logical step in relation to our queue wait time data would be to make it available on our website or app or somewhere convenient to the customer, so they can view it ahead of arriving at the airport,'' Ms Fielke said.
The airport already has an integrated operations centre that uses big data and analytics to detect problems such as traffic snarls and allow faster, better decisions to manage the fallout and minimise the impact on customers.
Other innovations include the use of technology to identify which toilets get the most use, allowing cleaning rosters to be tailored, and the introduction of Google and Baidu indoor maps to help people navigate its terminals from the palm of their hand, using an app they use every day.
An upgrade to the airport's operating system enables it to tell arriving passengers where their bags are in the baggage system.
This luggage information will initially be provided on screens to be installed as part of a baggage carousel upgrade but could ultimately be available via mobile devices.
Sydney is also poised to start rolling out biometrics that will ultimately allow passengers to navigate through many airport processes using facial recognition.
Already being trialled at Brisbane Airport and overseas, facial recognition allows passengers to go through checkpoints without having to present a passport at each stage.
It's a system passengers like because it means less hassle and governments like because it offers improved security
"In the future, passports may be a thing of the past as biometrics will be used through check-in, security, Lounge access, duty free purchases and, eventually, boarding,'' Ms Fielke said.
Potential future uses of the technology included "digitised sentiment'' in which a system could scan peoples faces to see how they're feeling.
"Are you stressed, nervous, worried – and can we respond to that to assist you in any way?" she said.
Ms Fielke said the airport of the future would be connected, seamless and predictive.
Customers would be able to better plan their time at the airport from home using mobile technology and have a streamlined experience when they arrived because of new technology such as biometrics, mass customisation, the Internet of Things and cloud communication.
"This will make it easier to do everything from booking your parking and finding your check-in counter to shopping at duty free and accessing retail offers relevant to you,'' she said. "We will also offer more self-service options throughout the customer journey.''
"As we continue to get to know the customer better, we can identify their needs, target relevant information to them and deliver a more bespoke service, with everything they want from tailored destination content to retail ad parking offers to pre-ordering their favourite coffee.''
But there was also some cautionary advice attached to the airport executive's vision of a brave new tech world.
She said it was vital that airports continued to invest in resilient systems with the capacity to ensure a safe and secure environment for customers.
The trick was harnessing the data and technology and being focused and strategic on how it was used.
She also noted that members of Gen Y and their successors were generations who were "born connected" and expected the latest technology.
"They want mass personalisation, they want to be empowered, and you will be judged accordingly,'' she said.
By Steve Creedy
---
About Steve Creedy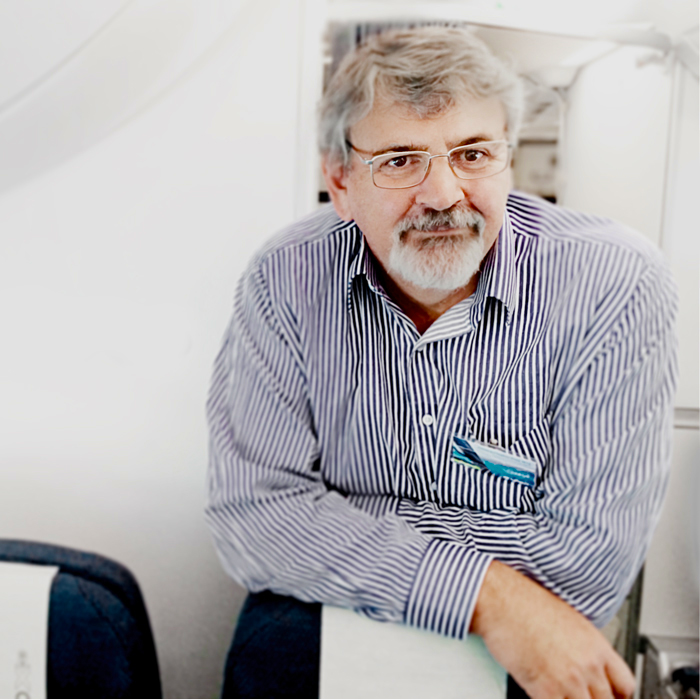 An award-winning journalist, Steve began covering aviation in the United States in the early nineties before returning to Australia later that decade and editing The Australian's aviation section for 17 years. He is editor of Airline Ratings and has co-authored books on industry initiatives aimed at reducing greenhouse emissions.
Steve has joined the AAA to write interesting and informative editorial on the aviation industry.