A new $30 million honeypot aimed at attracting overseas airlines to Western Australia is designed to support new direct flights and cement Perth's position as Australia's western gateway.
The joint venture between Perth Airport and the Western Australian Government through Tourism WA will provide targeted incentives to help airlines market new routes and drive demand.
It has seen the establishment of a partnership known as "Team Perth" which regularly meets with airlines and shares information with the aim of boosting the city's reputation as a gateway destination.
The WA move is similar to a successful program in Queensland that has helped secure services from carriers such as China Airlines and allowed the Palaszczuk government to boast it has brought 650,000 new seats to the state while injecting more than $700 million into its tourism economy.
Perth is already served by a number of Asian airlines, including Singapore, Malaysia, Thai, Garuda, Scoot, Malindo and members of the AirAsia Group.
Four daily flights from Singapore Airlines and one from low-cost offshoot Scoot, as well 10 flights a week from Cathay Pacific, provide West Australians with connections to North Asia.
But Perth has only one direct service five times a week from Australia's fastest growing tourism market, China.
The airport is keen to convince China Southern to boost its service to daily while also attracting direct flights from other Chinese cities such as Shanghai, home of China Eastern.
There is good reason for this: China recently overtook New Zealand as Australia's biggest source of inbound visitors and Tourism Australia statistics showing more than 1.4 million turned up in the year ending June 2018.
And Chinese tourists are high value, spending a record $10.4 billion Australia-wide in the year ending December 2017.
Other destinations targeted by Team Perth include India, where the aviation market is booming despite infrastructure troubles, and Japan, where both major carriers are said to be interested in Perth.
The partnership recognises that Perth is well positioned to take advantage of strong overall Asia-Pacific growth — the International Air Transport Association predicts the region will account for half of the world's new passenger traffic over the next two decades.
This will see China replace the US as the world's largest aviation market around 2024, while India will displace the UK for third place in 2025. Indonesia and Japan will be ranked 5th and 7th, respectively.
"With more than 4 billion people living on our doorstep in Asia, new direct flights to the major population centres of the region are a top priority,'' Perth Airport chief executive Kevin Brown says.
"This new partnership sends a signal to all major airlines in our region that we are open for business. This is a real shot in the arm for our ongoing efforts with the State Government to secure direct flights to India, Tokyo and Shanghai.
"New direct flights will bring more tourists and more tourism jobs to Perth and WA. They will also open up new business and export opportunities and help Perth gain a bigger share of the international student market."
Subsidies from the scheme will not be ongoing but aim to provide incentives such as destination marketing agreements to help airlines with new services in their establishment phase.
It is also firmly aimed at convincing them to fly to the West Australian capital.
"Regional interests understandably will always want their region's attractions promoted in international marketing efforts,'' Brown says.
"But we're a big State and that means spreading the marketing spend thinly.
"Perth should remain the main focus of our international marketing – get tourists aware and interested in our capital city and then create an appetite for them to move into the regions with tailored tourism experiences, particularly drawing on our unique indigenous culture.
"And because we don't have a lot of money, we need to make sure we are all working together."
WA Tourism Minister Paul Papalia views increasing the number of direct air routes to the state as critical to growing its tourism numbers.
"This $30 million partnership and coordinated approach between the State Government, through Tourism WA, and Perth Airport will help us attract new international air routes and airlines,'' he says.
"For example, I recently visited India with representatives from "Team Perth" to talk to airlines and open the discussion about establishing direct routes to Perth, which were positive."
By Steve Creedy
---
About Steve Creedy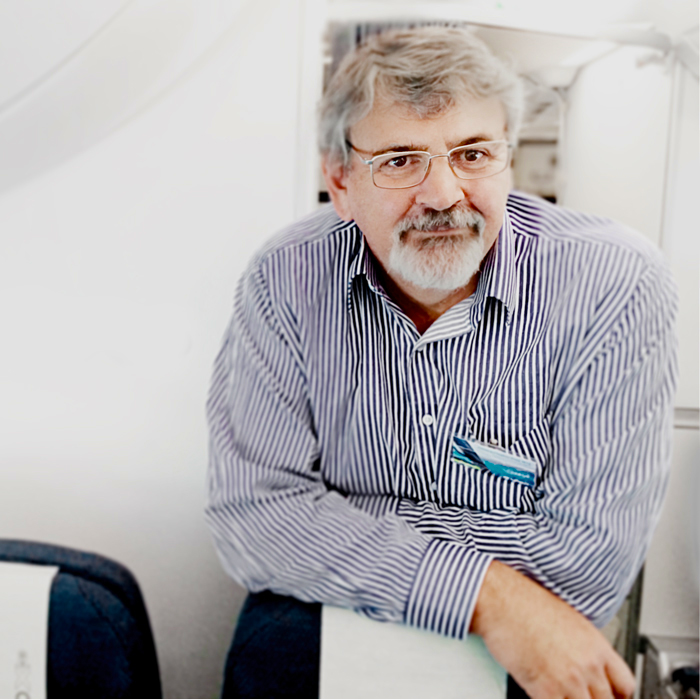 An award-winning journalist, Steve began covering aviation in the United States in the early nineties before returning to Australia later that decade and editing The Australian's aviation section for 17 years. He is editor of Airline Ratings and has co-authored books on industry initiatives aimed at reducing greenhouse emissions.
Steve has joined the AAA to write interesting and informative editorial on the aviation industry.