The biggest Australian solar power array of its type is set to be completed at Melbourne Airport by the middle of next month and will further boost the airport's environmental credentials when it fires up.
The massive 192,000 square metre array is the size of 10 soccer fields and its 17-gigawatt hours of annual electricity production account for about 15 percent of the airport's annual consumption.
That is enough to power all four of the airport's terminals and will help the airport cope with what it is confident will ultimately be growing post-COVID energy demand.
The annual cost saving it will provide also comes at a critical time given the impact of COVID-19.
The pandemic has had a relatively minor impact on the timing of the project's completion and the plan is to bring it online early next year.
"We have some areas that still need to be completed — high-voltage switchboards and the like,'' says the head of Melbourne Airport's Landside Access, Utilities and Facilities Group, Lorie Argus.
"So, a bit goes into connecting it up, but we plan to be fully operational by early next year."
The airport's large land bank meant it was able to find a site for the solar farm that was opportune from both an aviation and sunlight perspective.
Argus says that finding an area where glare from the panels did not affect aircraft on final approach was a key issue.
This was also a reason contractor Beon Energy Solutions used a fixed ground mounted system tilted at 38 degrees rather than a solution that tracked the sun. A risk assessment identified the fixed system as the best choice to mitigate against any impact on aviation
"We recognised we weren't the experts in solar farms, so we partnered with Beon to deliver the project and tapped into their expertise,'' Argus says.
"We obviously tap into the airport community and we knew that the impact on air traffic was the number one priority to work through."
Serendipitously, the site near Sunbury Road was also identified as the best location in terms of sun capture.
"There was a big piece around looking at that land bank to make sure (the site) was chosen for the availability of the land, proximity to the airport but also the area had the maximum direct sunlight without obstruction," says Argus.
Another issue specific to airports was the need to minimise bird life.
"That's a challenge for aircraft obviously and a lot of work goes into our wildlife management," Argus notes.
"Bird roosting risks, even everything down to the shrubs we've chosen to be planted around the perimeter, all contribute to making sure we have the best operation in place once it goes live.
"There was a lot of work that went into plants that won't attract additional bird roosting."
The system will be part of a mix of energy sources that include the Victorian electricity grid and an existing trigeneration plant at the airport.
The airport has a utilities team that manages and monitors the best use of energy sources daily.
Argus says the trigeneration plant is a "a fantastic backup generation source" that also produces gas and can be utilised for heating and cooling requirements of the airport. That plant alone is expected to reduce CO2 emissions by 920,000 tonnes over 15 years.
Once operational, the solar farm's input would be managed based on issues such as time of day, peak demand and need.
Price also plays a role in the overall mix and Argus expects understanding the utilities market in the wake of the pandemic will be tricky.
"What's the future of gas prices? What is the future of electricity?'' she asks. "You want to make sure that you're making decisions for operating modes that are giving the best cost-effective outcome to our customers, being the airline community and our property customers.'"
From an environmental viewpoint, the solar farm joins other energy efficiency projects such as the introduction LED lighting and the use of reflective paint on the roof of T2 and T3 to reduce cooling by 30 percent.
Other notable environmental projects at the airport include a move to plant 1200 trees and shrubs along Moonee Ponds Creek for World Environment day 2020 and an award-winning stormwater enhancement project.
Argus urges those airports that haven't already adopted solar energy to consider it from both an environmental perspective and as "a solid, reliable energy source".
She expects it to expand at Melbourne and says there has been higher demand from tenants wanting to adopt the technology.
"Obviously, it's on a much smaller scale but we have had a couple of our tenants introduce solar into their tenancies,'' she says. "I think more and more you'll see that both domestically and in the industry.
"And then, of course, we are making sure we watch technology over time because we're certainly looking at electric vehicles, charging stations or other innovations that we know are down the track.
"We always have the team exploring the trends for that."
By Steve Creedy
---
About Steve Creedy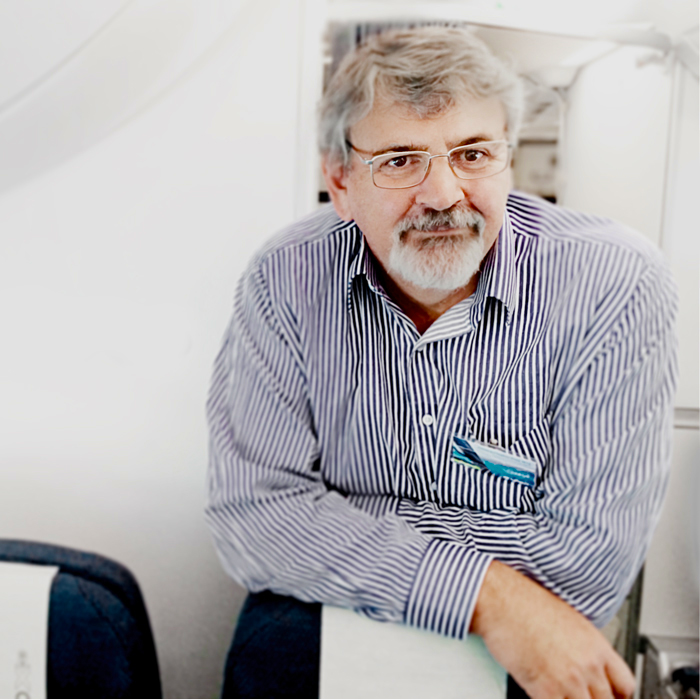 An award-winning journalist, Steve began covering aviation in the United States in the early nineties before returning to Australia later that decade and editing The Australian's aviation section for 17 years. He is editor of Airline Ratings and has co-authored books on industry initiatives aimed at reducing greenhouse emissions.
Steve has joined the AAA to write interesting and informative editorial on the aviation industry.
Subscribe Now