Airservices Australia is close to making a decision on a pioneering long-range air traffic flow management project capable of boosting efficiency at Australia's major airports and providing more reliable international aircraft arrival times.
Airservices air traffic management network services manager Paddy Goodall told the Australian Airports Association's annual conference in Adelaide that the air traffic controller had conducted market research on the project earlier this year.
He said Airservices was near to a conclusion on a viable solution "and then an investment decision".
Long range air traffic flow management (LR-ATFM) is expected to deliver a range of benefits to the aviation industry and the travelling public, including reduced aircraft fuel burn, increased air traffic predictability and reduced controller workload.
Airservices has been applying a limited form of LR_ATFM in Sydney and Perth based on procedures and manual interaction but it has been looking for a technology-based solution to bring more orderly and predictable international arrivals.
The long-range program would work in with another major Airservices project involving Sydney, Perth, Brisbane and Perth airports which is currently subject to a competitive tender, Airport Collaborative Decision Making (A-CDM).
A-CDM sees airports, airlines, ground handlers and Airservices exchanging information in areas such as aircraft arrival, departure and turnaround times to boost operational efficiency and reduce delays.
It combines decision support tools designed to optimise the flow of arriving aircraft and manage turnarounds with those aiming to unlock or prevent bottlenecks on taxiways and optimise departures.
But Mr Goodall said the most critical component was an information sharing platform that allows data to flow freely between relevant players. This will see it differ from traditional A-CDM systems involving individual airports.
He said there were 16 unique pieces of information for each aircraft that moved through an airport.
"It might be the landing time, it might be the time it arrives at the gate, it might be the time it pushes back,'' he said.
"Sixteen unique pieces of information that are important to somebody, and in most instances, multiple parties.
"And this is just the technology stack and information flows. These are just the enablers which need to be coupled with a culture which results in a rhythm and a tempo of how the operational come together and execute operations.''
Mr Goodall said Airservices had been asked to lead the project – the airports involved wanted harmonised operations and for the project to take a network view.
They also wanted to avoid duplicated costs and capability overlaps that could creep in with separate programs for each airport.
He said initial work on the benefits with consultants Deloitte indicated A-CDM would reduce taxi times by seven per cent and provide airlines with direct savings of about $70 million.
Other benefits were expected to include improved slot adherence, with better slot and gate planning, as well as higher utilisation of existing infrastructure and better visibility of operational cost drivers.
"And between now and the end of the year we will be working with the airports to validate this,'' he said.
Airservices is also consulting its partners in the evaluation of tenders.
"Consistent with the theme we all have a role to play, staff from the airports and airlines have been involved in evaluating responses to ensure that the relevant perspectives are built into our assessment,'' Mr Goodall said.
"We'll make an investment decision in February next year and the program will be structured so that each significant partner will have an opportunity to understand their own internal costs and for us to work through the commercial and IP issues associated with IP sharing.''
Airservices chief executive Jason Harfield had earlier pointed to tangible benefits from the long-range flow management project.
Mr Harfield told the conference a single out-of- schedule arrival in Melbourne of an international aircraft could cut landings from 34 an hour to 24 an hour.
Mr Goodall said a key to the program was blending the information from the long-range tool with what was happening on the domestic network.
"Achieving higher predictability and visibility of the ETA of an international flight is one thing but to have a network view, it needs to be integrated with the more dynamic information in the domestic network,'' he said.
"The benefit of the long-range program for airports will be to have a reliable ETA on international traffic a lot earlier."
"Depending on how the schedule of the long-range and the A-CDM projects line up with each other, we envisage that the international ETA information will be available to the airports through the information sharing platform that is part of A-CDM.''
By Steve Creedy
---
About Steve Creedy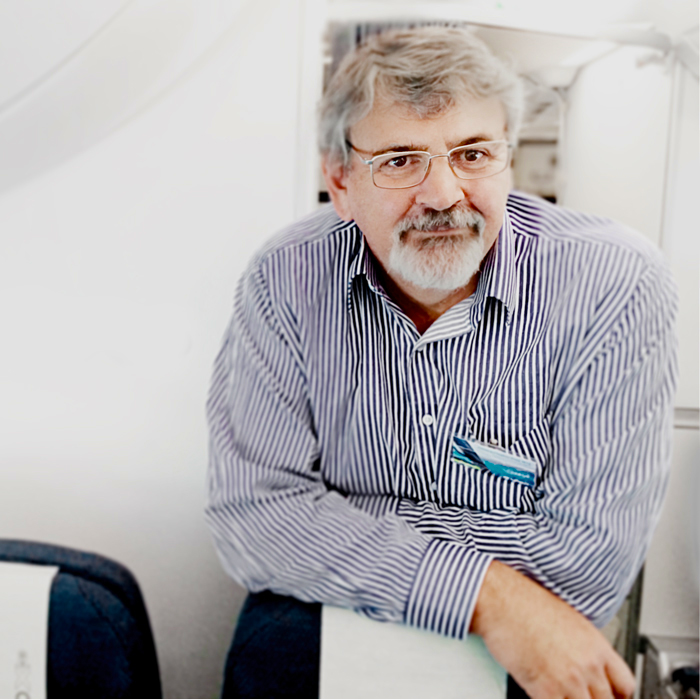 An award-winning journalist, Steve began covering aviation in the United States in the early nineties before returning to Australia later that decade and editing The Australian's aviation section for 17 years. He is editor of Airline Ratings and has co-authored books on industry initiatives aimed at reducing greenhouse emissions.
Steve has joined the AAA to write interesting and informative editorial on the aviation industry.