The airport app is dead, long live the chatbot or virtual assistant.
Brisbane Airport head of technology Dirk Hus told the Australian Airports Association national conference on the Gold Coast that his airport had recently implemented a chatbot in Messenger and Twitter.
Acknowledging that airports were lagging other industries when it came to chatbots, Hus said passengers could chat to the virtual assistant and it would provide information on flights, retail and other subjects.
"I think there will be more and more of these types of things available to passengers to get a better experience," he said during a panel discussion on digital transformation.
Hus said Brisbane airport had an app but analytics had shown the only reason people used it was to get flight information.
"And as you know you can get flight info from Google you can get flight info from anywhere," he said.
"So we decided to move our investment to an existing channel that people already use like Facebook or Twitter where you can talk to us and that 'us' is that virtual assistant.
"And there are people in the background updating that continually of course. You can ask the weirdest questions and it will finally come up with the answer."
This didn't mean there was somebody in swivel chair and a computer monitoring the feed.
"Things are being monitored," Hus said. "If people ask about certain topics more often that is an area we need to actually address as well."
Sydney Airport chief strategy officer Dhruv Gupta said his airport had the same experience on the app front.
He said Sydney Airport had decommissioned its app because the only people using it "were people at Sydney Airport probably testing the app".
"The reality is, and coming once again from a consumer business, it's really hard to get people to download an app unless you're using it frequently," he said.
"And if you think about a journey, do I want to have one app for the airport and another app on my plane and another app for the other airport at the other end?
"If we're talking about seamless journeys, it's the opposite of seamless."
Gupta said a better idea was for airports to embed and share data with the airlines.
"So if you look at, for example, certain things like queue times," he said "We should be making that data available to airlines so they can put that into their apps and start adding value back into how they interact with the customer."
Gupta gave the example of his journey from Sydney.
"I checked in on my Virgin app, that's when I want to know what the queue time is not when I go into a separate app for Sydney Airport," he said
"So it's about sharing and having smooth hand-offs between all the different stakeholders – building a trust with the airlines as well about how we share information."
Hus added that it was more than a question of sharing information with airlines.
"It's the community, it's travel agents – everybody who deals with the same customer, the same passenger," he said.
Asked about robots in airports, AECOM IT technical director Gary D'Souza said several airports were using cleaning robots.
"Changi has been using cleaning robots for the last couple of years in the departure halls and arrival halls and the public are fairly used to them," he said.
"I walk in front of them, I sort of have a play around with them and test of them, and they work very well."
Other examples on the apron included driverless tugs and dollies as well as an automated aerobridge that would dock with the aircraft.
"Could it be not too far that you could have an autonomous apron?" he asked. "If you could save five minutes' turnaround time, or even few minutes' turnaround time, that can mean a huge capacity increase to an airport."
By Steve Creedy
---
About Steve Creedy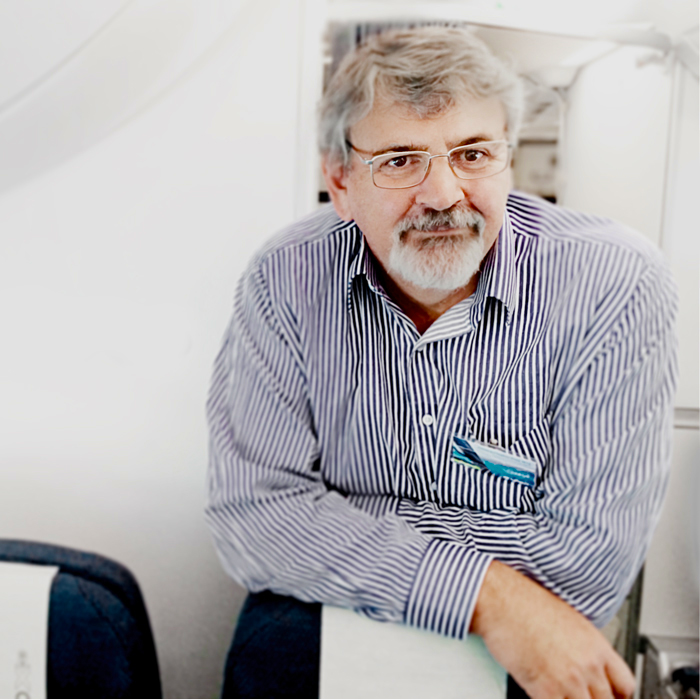 An award-winning journalist, Steve began covering aviation in the United States in the early nineties before returning to Australia later that decade and editing The Australian's aviation section for 17 years. He is editor of Airline Ratings and has co-authored books on industry initiatives aimed at reducing greenhouse emissions.
Steve has joined the AAA to write interesting and informative editorial on the aviation industry.