Anything that delays work on airport infrastructure is normally a cause for gritted teeth and dark mumblings.
But it's a different question when that cause happens to be rain in previously parched areas of regional New South Wales.
Dubbo City Regional Airport had begun work on the latest of an impressive list of recent improvements — its regular public transport (RPT) southern apron expansion — when the long hoped-for rain arrived and turned it into a mini-lake.
"As soon as we opened the dirt up, down the heavens came and it instantly put a two-week delay on things," airport manager Jacki Parish says.
"But it's very hard to be disappointed when we've gone from daily dust storms, to finally having some rain."
The southern apron expansion is the latest in a long list of projects worth $62.5 million the Australian Airport Association's 2019 Large Regional Airport of Year has either completed or has underway.
"Our apron was at capacity," Parish says. "There were plans back in 2008 to do an extension of the existing RPT apron and unfortunately we didn't quite have the funds.
"We're now working with the NSW Rural Fire Service, who have contributed significant money towards the extension because we're going to have Large Aerial Firefighting Aircraft at the southern end for a short period."
Dubbo's geographical position and consistent climate have made the council-owned airport a significant hub in the increasingly important RFS network.
Not only has this seen it handling large air tankers, but it has seen the fire-fighting service establish a $24 million training facility at the airport in an impressive emergency services precinct that also houses the Royal Flying Doctor Service.
The NSW State Emergency Service and Volunteer Rescue Association opened a $2.3 million facility in 2019 and the NSW Police plans to add to the mix with its own $24 million training facility.
Add in four new drive-through aeromedical facilities and a recently opened RFDS Visitor Experience Centre and it's not hard to see why Parish says the airport has "morphed into a mini-city".
The NSW RFS Training Academy accommodates about 100 people and boasts a large auditorium, lecture theatre, indoor and outdoor training areas, gym and catering services with a commercial kitchen.
There are also barbecue facilities, recreation areas and car parking.
Parish says the facility, which was project managed by Dubbo Regional Council's Building Infrastructure Leadership Team, comes with an additional 50 jobs for the region.
"The academy is a facility that's second to none," she says. "It's very professionally done and very professionally delivered and again makes sense with large aerial tankers coming out here and volunteers supporting that service as well."
The RFDS is a long-term tenant at the airport — the Dubbo base was established in 1999 — and delivers medical and dental services throughout regional NSW.
Parish sees the opening in 2019 of the new Visitor Experience Centre as a plus for the region.
The impressive facility allows visitors to come in and see first-hand the RFDS' iconic operations and delves into its history through interactive displays.
She says locating the centre at the airport made sense and Dubbo Regional Council is supportive of anything that brings people to the region and encourages them to stay longer.
"At the end of the day, these communities rely on the tourism dollar as well," she adds.
The new aeromedical facilities include an open-ended hangar that allows patients to be transferred between aircraft and ambulances out of the weather.
The airport manager notes that there are synergies between the various projects in that they can use each other's facilities to create operational efficiencies.
And like the classic advertisement about the steak knives, there has been more to keep the small airport team in Dubbo extremely busy.
Some $18 million of infrastructure development included a main runway overlay and lighting upgrade, construction of an aeromedical facility and a general aviation expansion.
The runway improvement was needed to increase its strength and funding came from the National Stronger Regions fund.
"The Q400, the Qantas Dash-8, was on a pavement concession,'' says Parish. "So there was always going to be an interest in finding the funding to be able to strengthen the runway so we didn't have the pavement concession."
The lighting upgrade included installation of a new LED runway edge lighting system, installation of new taxiway edge lighting and two illuminated wind indicators.
Improvements to the general aviation precinct saw the delivery of a taxiway network and additional hangar sites.
"The general aviation area was at capacity: we had 15 sites and all 15 were leased,'' Parish says. "So we've developed an additional 11. Four of those have gone and we still have the other seven available for lease."
Then in December, the airport completed a reseal of its 11/29 cross runway as well as delta and echo taxiways.
And the work goes on with the apron expansion.
Some improvements, such as changes to car parking, have involved working smarter.
"We had a public car park that was at capacity, and I mean overflowing," Parish says.
"We met with the rental car people and determined what their needs were going forward. We have built a car park that basically pulls 120 spaces that have been taken out by rental cars into a specific rental car park.
"And again, that's about improving the passenger experience.
  It's actually sitting down and working out what works."
More public car spaces were made available when a disused lock-up yard was repurposed as a staff car park.
That had the added advantage of reducing frustration for staff trying to find parking spots in what Parish sees as a win-win situation.
Despite the drought, Dubbo saw additional RPT services in 2019 with Air Link starting services to Walgett, Lightning Ridge and Bourke while Fly Pelican added a direct flight to Cobar.
There are about half a million people in the airport's catchment area and almost 200,000 passengers travelled on more than 200 weekly RPT flights in 2018-19.
Parish acknowledges the dry weather has affected Dubbo but notes the airport is like any business when it comes to weathering peaks and troughs.
She says the big round of infrastructure improvements were all things that had been planned and budgeted, although the drought had prompted a closer look at priorities.
"I think it's important that you're fiscally responsible but you've got to be in a position to ride those peaks and troughs," she says, pointing to an old saying that "proper planning prevents poor performance".
At the same time, she says, it's also important to be flexible enough to accommodate changes in areas such as technology and external factors such as the drought.
She also sees herself as fortunate in that there is a passion in the council to develop the airport as an important transport link that fosters connectivity.
"We've been very fortunate to receive the grant funding that we've received, but we have a plan and we have a vision," she says. "The future is bright."
By Steve Creedy
---
About Steve Creedy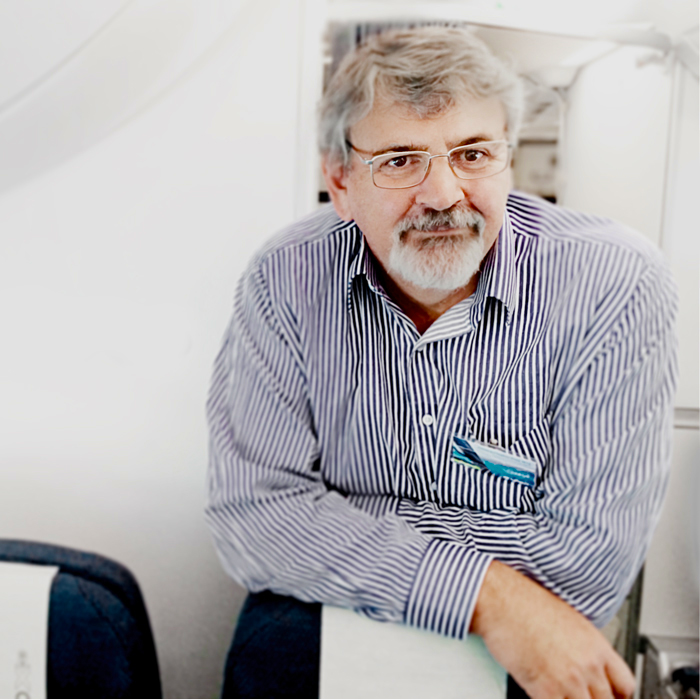 An award-winning journalist, Steve began covering aviation in the United States in the early nineties before returning to Australia later that decade and editing The Australian's aviation section for 17 years. He is editor of Airline Ratings and has co-authored books on industry initiatives aimed at reducing greenhouse emissions.
Steve has joined the AAA to write interesting and informative editorial on the aviation industry.