Andrew Brodie is enjoying his new coastal lifestyle after moving from Brisbane to become the recently installed Chief Executive Officer of Sunshine Coast Airport.
It was a big decision for Brodie to move from his role as a senior executive of a major capital city airport to run a regional airport, and one that he considered carefully.
The decision was fuelled not by the lifestyle, although he finds that a big plus, but by the potential he saw in the Sunshine Coast and surrounding areas.
He plans to work with the airport's superannuation fund owners to unlock that potential and spearhead growth for the region.
Brodies brings 27 years' experience in aviation and infrastructure to his new job, including nine years in senior executive positions at Brisbane Airport.
He joined Brisbane Airport Corporation after almost two decades at companies such as retail asset manager GPT, AMP and Lendlease.
He has a long association with the Sunshine Coast and says he knows the region well.
It's a region he believes has been under the radar of its bigger counterparts in South-East Queensland because of the limitations of its 1.6km runway, but that's about to change.
"You can't even get to Darwin and Perth from the Sunshine Coast, let alone South East Asia and North Asia,'' he notes.
"But what's changed the whole dynamic, to be really honest, is the development and creation of this new runway which is effectively 2.4km by 45 metres."
The new runway is due to be complete by the end of next year and Brodie expects it to open up the Sunshine Coast to the rest of Australia as well as to overseas destinations.
"I saw the opportunity — and I think it's quite exciting — to be involved in that change management program from a council-run public piece of infrastructure to a privatised airport focused on engagement, on community, on business, on creating jobs for our kids' kids."
The new airport chief recounts a recent visit to a food and agricultural exhibition that opened his eyes to the primary producers in the region.
"There's lot of mums and dads, small corporates and some larger conglomerates really showcasing the very best of the produce out of this part of the world,'' he says.
"By enabling this airport as a gateway to Australia and also the Pacific and South-East Asia, it's a fantastic opportunity to get the Sunshine Coast's famed produce – particularly seafood and dairy produce – front and centre from a freight perspective.  
That doesn't mean Brodie is expecting freighters to be lining up on the new runway anytime soon.
Instead, he'll be looking for ways to fill belly space in passenger planes and make serving the area more lucrative for airlines.
He's also keen to bring adjacent regions such as Hervey Bay and the Fraser Coast into the equation.
"There are over 750,000 people in the greater regional area and that's equal to the Gold Coast,'' he says.
"The Gold Coast at the moment is pushing through 6 million and we're sitting at 1.3, so I think there's great opportunity."
Brodie has plenty of experience at upgrading airports having been involved in the growth at Brisbane, where his last job was general manager airline and retail management.
He'll be drawing on that in a busy year that will also deliver the airport's Master Plan, which goes out for consultation at the end of May.
The aim, he says, is to make Sunshine Coast a first-class regional airport and set a benchmark around Australia.
"Then we're working on a terminal development strategy,'' he says.
"The terminal at the moment is pushing the boundaries so we're looking at expanding that and creating a very unique sense of place in that environment.
"We'll also be improving all the touch points as you come through, from our car parks, into our terminal and on to the plane."
Brodie agrees there is symbiosis between airports, noting that everybody benefits when tourists visit the state and if they can be convinced to stay longer.
"The more they come the more we'll all benefit,'' he says.
"That's why it should never be about the airports it should always be about that whole destination story of South-East Queensland, of Queensland."
At the same time, he says, Sunshine Coast needs to stand on its own feet and own the market in which it lives.
One lesson he learned from his roles in Brisbane was the need for airports to bring the community together.
It was something he says his former employer did very well, not just in terms of the various levels of government but also including corporates, educational institutions and the community, "so they were singing off the same hymn sheet".
He says the airport can be an enabler of growth for the regional economy and he's "100 per cent comfortable and confident that will happen".
Other lessons include creating a sense of place that reflects the community — as well as the look and feel of the environment — and the benefits of consultation with the community and tenants such as GA, helicopter operators and retailers.
"I think bringing everyone together is really important,'' he says.
Understanding RPT is also important for Brodie.
He observes that airlines don't fly to airports but to markets so being able to clearly articulate from a business perspective why it makes sense for them to fly to the Sunshine Coast will be another priority.
This means working with key partners such as Virgin, Jetstar, Qantas, and Alliance, he says.
"How I'm going to be judged, to be honest, is getting more domestic capacity through peak hours to key city pairs," he adds.
One untapped area the new boss will be looking at closely is fly-in, fly-out traffic and creating a link for people who want to work in places such as Townsville, Rockhampton, Sydney or Melbourne and live on the Sunshine Coast.
And once the new runway has been bedded down and new domestic markets have been cultivated, there are international possibilities to be considered.
Brodie sees the Airbus A321neo as great enabler of international services and the right sized plane for the market.
Technology is another issue high on the agenda and something he sees as important for improving customer touchpoints.
"Obviously for me it's early days yet but as part of the program here, and right on top of the agenda, is technology,'' he says.
"How do we make it as seamless as possible for both customers and tenants on airports.
"We will evolve that over the course of the next year or so. We'll work closely with the AAA and other peers to help enable technology on airport."
By Steve Creedy
---
About Steve Creedy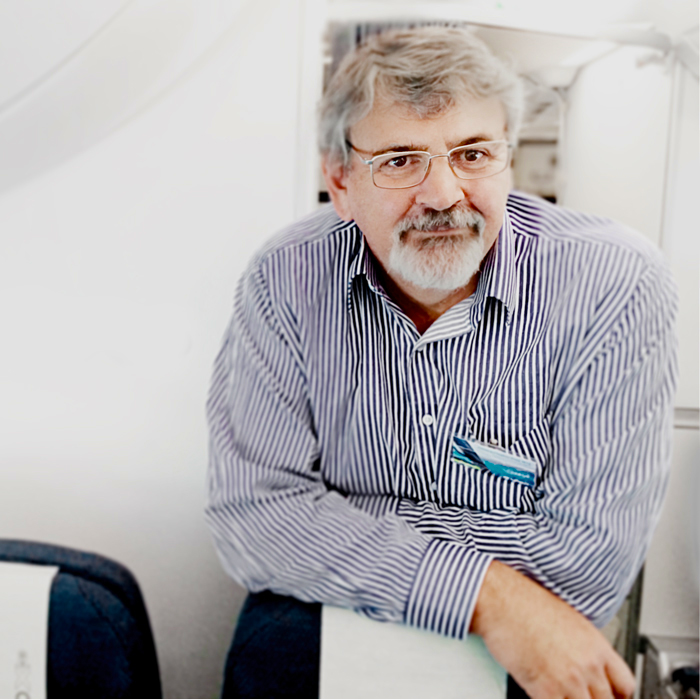 An award-winning journalist, Steve began covering aviation in the United States in the early nineties before returning to Australia later that decade and editing The Australian's aviation section for 17 years. He is editor of Airline Ratings and has co-authored books on industry initiatives aimed at reducing greenhouse emissions.
Steve has joined the AAA to write interesting and informative editorial on the aviation industry.