Recently returned Airservices Australia executive Rob Porter is on a mission to modernise the nation's aviation rescue and fire-fighting services and take them from "the Flintstones to the Jetsons".
The former general manager of Mackay Airport and deputy chair of the Australian Airports Association board returned to Airservices in January as executive general manager aviation rescue and fire fighting (ARFF), after 11 years away.
One of his first acts was to issue a request of information (RFI) on the provision of ultra-large fire vehicles.
Airservices' distinctive yellow Panther fire-fighting vehicles may still have a futuristic styling, but they are now between 10 and 15 years old.
Porter says there have been big changes in years since he was chief fire officer at ARFF, with electric fire trucks now available along with technology such as High Reach Extendable Turrets.
These are the kinds of technologies, he says, that Airservices wants industry to tell it about.
"It's those kinds of technologies that we need to think about because when we invest in fire vehicles, they generally stay for the 15-year mark,'' he says. "It's timely for us to think about the next generation."
The changes apply not just to the fire trucks but also to the equipment fire-fighters use.
Porter says breathing apparatus is now far more capable with communications, distress signal units and telemetry among the innovations.
Training is another area.
"What does next generation training look like?" Porter says.
"There's virtual reality technology out there where we can immerse our teams in a virtual training environment. And that's exciting because you expose fire-fighters to virtual reality and not to real risks in training."
But, he adds, bringing ARFF up-to-date needs a plan.  
Australia's ARFF service is one of the world's biggest with more than 1000 operational and support personnel around Australia and fire stations at 26 airports.
In 2017-18, it responded to more than 6900 aircraft and emergency assistance requests covering incidents ranging from building fires to medical emergencies and water rescues.
It's primary function, though, is to rescue people from an aircraft crash in accordance with International Civil Aviation Organization standards.
This means it needs to be able to respond to an aircraft accident at either end of a runway within three minutes of the initial call and be able to apply a fire-fighting agent at 50 per cent of the maximum discharge rate.
It is not without its controversies, particularly when it comes to staffing and service levels at individual airports.

Porter is keen to put the service on the front foot when it comes to communications — he says it has a good story to tell — and believes his experience working in the airport environment will help with that.
"I think having the cross-industry experience working with airlines, working with airports as an airport operator means I bring a new set of skills to Airservices executive and not just to the ARFF,'' he says.
"I think those are the things I can share when we set our strategic agenda."
One of the factors that prompted him to return to Airservices was the focus chief executive Jason Harfield has given the organisation.
"It was pretty clear that ARFF was important to Airservices as well as ANS (air navigation services),'' he says. "The strategic direction that Jason set for the business really resonated with me."
Values such as teamwork, respect for people and innovation were also factors, he adds.
His ambitions include giving ARFF the right structure to ensure "we're working on the business and in the business" and that teams and future leaders are "job ready" with the right skills for jobs.
He also wants to make sure ARFF is an inclusive environment where people from all walks of life can work.
He says that includes direct operational roles as well as support roles such as maintenance engineering, procurement and communications.
Challenges include reducing ARFF's response times to under three minutes and dealing with airport growth.
He points to the recent Aeroflot fire in Moscow that killed 41 passengers as an example of the crucial importance of emergency response times.
A new system to be trialled at Melbourne and Launceston airports will see the air traffic control tower directly dispatch fire crews rather than funnelling information through the fire control centre operator.
It's estimated this could shave 20 seconds off response time.
"When you have a three-minute response time, preferably two, that's a big chunk,'' Porter says. "As those more recent incidents show, it doesn't take long for fire to get hold of an aircraft."
In terms of industry growth, Porter says Airservices has opened up half a dozen fire stations since he's been away with another one due at Proserpine.
He says ARFF needs to be ready for industry growth.
"On the horizon we have Brisbane's new runway, we've got Western Sydney, potentially Melbourne and Perth,'' he notes. "There are all those investments into infrastructure that need to be protected."
On negotiations with airports, he says: "It needs to be a collaborative approach. It needs to be airports, airlines and Airservices all working closely together and ensuring that we're meeting their expectations.
"We do need to be effective and we do need to be efficient so there's a lot at stake if it doesn't go well."
The experience the new ARFF boss had running a regional airport also means he's aware of the unique problems the sector faces as ports grow and, in some cases, contract because of factors such as resource industry boom and bust cycles.
He says Airservices needs to have the right model in place for regional locations.
"That's why we need to work closely with airports and airlines to ensure the investment is appropriate,'' he says.
By Steve Creedy
---
About Steve Creedy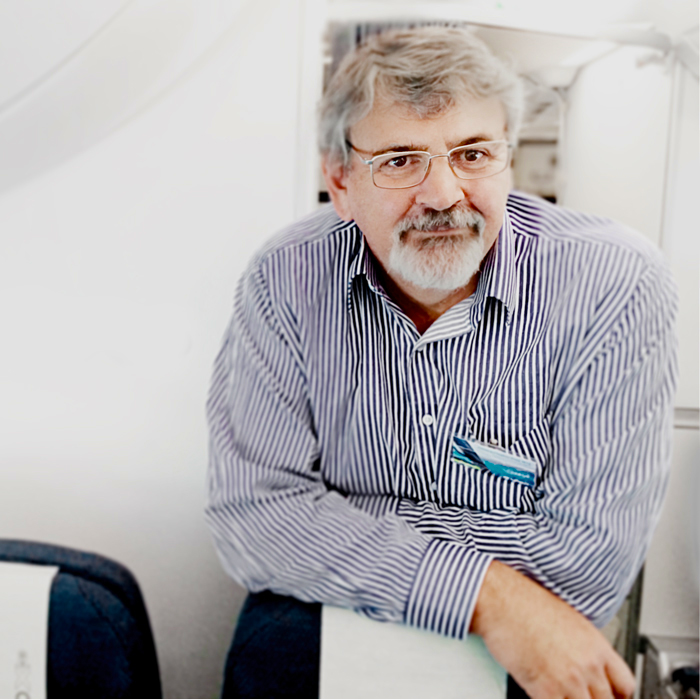 An award-winning journalist, Steve began covering aviation in the United States in the early nineties before returning to Australia later that decade and editing The Australian's aviation section for 17 years. He is editor of Airline Ratings and has co-authored books on industry initiatives aimed at reducing greenhouse emissions.
Steve has joined the AAA to write interesting and informative editorial on the aviation industry.