Australia's airports made the top 20 of in all four categories in the 2017 global punctuality league, published early January by route experts OAG.
Brisbane Airport led the way while Perth and Cairns both appeared in the top 10 for their categories, and Sydney and Melbourne made the top 20.
The full-year table for 2017 looks at arriving and departing on-time performance (OTP) for small (2.5-5 million seats per annum), medium (5-10 million seats), large (10-20 million seats) and "mega" (30 million or more seats) airports.
To qualify, OAG's schedules database must have had flight status data for at least 80 per cent of an airport's scheduled flights and it must have a minimum of 2.5 million departing seats.
Cancellations are included and flights are considered to be on time if they arrive or depart within 14 minutes and 59 seconds of schedule.
Brisbane achieved the highest ranking of any Australian airport with a commendable sixth place in the 10-20 million seat large airport category with an OTP of 83.71 per cent.
Brisbane Airport Corporation's head of strategic planning and development Mark Willey said the good OTP outcome was the result of a continued and determined focus by the entire aviation industry.
This included BAC's focus on maintaining a runway demand management scheme to optimise schedules and terminal/airfield demand as well as moves by Airservices Australia to maximise airspace efficiencies by using a sophisticated harmonisation tool to control arrival and departure demand across the national network.
There was also a continued focus by airlines on schedule compliance and the minimisation of runway occupancy times.
"Australia has three of the top 20 busiest city-pair air routes in the world, with Brisbane having two of those – Brisbane to/from Sydney and Brisbane to/from Melbourne,'' Willey said.
"OTP is a complex issue with outcomes significantly influenced by weather conditions and facilitation issues at or en-route between origin and destination airports across the national network."
Taking top spot in the same category as Brisbane was newcomer Osaka with an OTP of 88.45 per cent, followed by Salt Lake City, Sapporo, Brasilia and Rio de Janeiro.
Across the Tasman, Auckland came in at 19th with an OTP of 80.23 per cent.
Cairns proved the flag-bearer in the small airport category coming in at number nine with an OTP of 85.25 per cent. The category was won by Tenerife North in the Canary Islands at 90.5 per cent, making it the only airport in the world with an OTP of over 90 per cent.
Ten of the top 10 small airports, including Cairns, achieved what OAG described as an exceptional OTP of 85 per cent or higher.
Perth ranked even better to come in at number eight in the medium airport category with a punctuality score of 84.2 per cent. Birmingham held on to the top spot for the second consecutive year with an OTP of 89.52 per cent.
New entrants in this category were Nagoya in 11th place and Sao Paulo Viracopos at 12th.
The nation's two biggest airports, Melbourne and Sydney, made the top 20 in the major airport category.
Minneapolis St Paul topped this category with an OTP of 85.72 per cent. Melbourne made 13th spot with 79.04 per cent while Sydney came in at 16 with 78.29 per cent.
Australian airports didn't qualify for the mega category, which was won by Tokyo Haneda (86.75 per cent) followed by Madrid, Atlanta, Denver and Dallas-Fort Worth.
OAG also looked at the OTP on the 20 busiest domestic and international routes.
Melbourne-Sydney was the second busiest domestic route and recorded an OTP of 74.1 per cent.
OAG said airline punctuality on the route varied from 83.6 per cent for Qantas to 65 per cent of Jetstar. Virgin Australia came in 77.9 percent and Tigerair Australia at 65.6 percent.
And how did Aussie airlines fare overall?
Globally, Qantas ranked fifth in the mainline OTP category as well as the table covering "all airlines" with 86.18 per cent of its flights arriving and departing on time.  Virgin came in 18th in the mainline category (81.06 per cent), just behind Air New Zealand (81.33 per cent).
Making a debut in the punctuality league, Qantas' Singapore-based joint venture Jetstar Asia was ranked second in the low-cost carrier category with an OTP of 85.08 per cent.
It was beaten by Europe's Vueling Airlines with an OTP of 85.25 per cent.
The most punctual airlines when all carriers were compared were airBaltic, Hong Kong Airlines, Hawaiian Airlines, Copa Airlines and Qantas.
Photo above: An airport display screen showing flight schedules.
By Steve Creedy
---
About Steve Creedy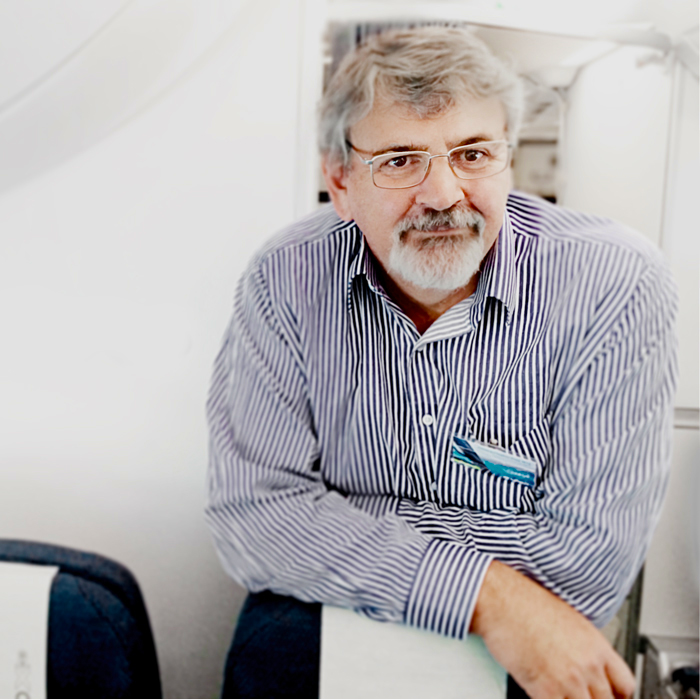 An award-winning journalist, Steve began covering aviation in the United States in the early nineties before returning to Australia later that decade and editing The Australian's aviation section for 17 years. He is editor of Airline Ratings and has co-authored books on industry initiatives aimed at reducing greenhouse emissions.
Steve has joined the AAA to write interesting and informative editorial on the aviation industry.