It will be the fourth longest passenger flight in the world and it will connect the third largest cities in two countries, opening up a new market for Australia and Queensland.
The new, four-times weekly Brisbane to Chicago service is generating excitement at both ends of the route and helps consolidate Brisbane's status as a gateway to North America.
In addition to its 14,326km Chicago route, Qantas is also adding a three-times a weekly service to San Francisco to an existing daily flight to Los Angeles that continues on to New York.
Add to that direct Hawaiian Airlines flights to Honolulu and it gives Queenslanders a choice of five easily accessible US destinations as well as a plethora of one-stop choices.
The new routes, using 787-900 Dreamliners, connect Brisbane not just to the major financial centre of Chicago but to the global technology hub of northern California.
Brisbane Airport chief executive Gert-Jan de Graaff sees the routes as addressing pent up demand for US travel as they provide a big economic, educational and tourism boost for Queensland.
He expects growth in the new US markets will quickly see them move to daily services, effectively doubling the number seats between the two cities and Brisbane.
"It depends of course a little bit on the market, but our stats are telling us the market is there,'' he says.
De Graaff also sees them as the start of bigger things as the airport brings its new runway on stream and can offer additional capacity in an environment not hindered by a curfew.
He notes the routes are a vote of confidence by Qantas in the airport as well as the strength of international trade and tourism in Queensland.
And he already has his eyes on other destinations in the US and Canada such as Seattle, Dallas and Toronto.
"It's a perfect example of our strategy to become the gateway for North America," de Graaff says. "We have plenty of capacity with our runway opening mid-next year and we're positioning ourselves as the gateway to and from the US."
The Brisbane Airport chief is particularly excited by the Chicago route and the fact it is unique to Brisbane.
The midwestern city's status as a major financial hub means there is already strong interest in the service from the business community.
North America is Queensland's fifth biggest two-way goods trade partner and direct services mean more trade opportunities
De Graaff believes Australian travellers will recognise the city not just as an attractive destination but as a convenient way of getting to the US Midwest and East Coast.
He worked for four years in New York and says Chicago — with its bars, restaurants, public art, museums and "an unrivalled sporting culture" — is a great city to visit.
"Everybody immediately thinks of LA or New York, but I think this is a very attractive alternative," he says.
"And … at the same time we're directly tapping into one of the major markets in the US for passengers travelling here."
One reason for his optimism is that many people travelling to destinations in the US are keen to avoid the difficulties of transiting through Los Angeles.
Chicago is a major American Airlines hub with good connections to other cities and preliminary approval for a joint venture between the carriers is set to make connectivity easier for customers of both.
Adding to De Graaff's confidence is an expectation people from other Australian cities will hub through Brisbane as they head to Chicago and beyond.
That will be helped, he says, by good connectivity between Qantas domestic flights and the Chicago service.
The airport has also been working on transfers between its domestic and international terminals so that it now takes just seven minutes to get between the two by bus.
"So from a connectivity perspective we're in good shape but we will be focussed on making that a seamless and very smooth process," he says.

On the US side, de Graaff notes the Midwest is an untapped region for Australia, with Chicago a big city in its right but also a source of passengers from the extensive network centred on American's hub at Chicago O'Hare International Airport.
The flight takes just over 16 hours and the airport chief executive agrees it will help US residents, many of whom cite Australia as a destination on their bucket list, overcome the perception that they have to travel further than they actually do to get here.
"It's a huge psychological difference when there is a direct flight," he says. "All of a sudden it makes people consider it as a destination and much easier than when you have to fly through another airport."
The airport has been working with Tourism and Events Queensland and Tourism Australia for the last year to prepare marketing plans for Chicago that are focused on inbound tourism and are close to launch.
Another exciting development de Grafff believes will benefit Brisbane is the launch of longer range single-aisle aircraft such as the Airbus A321LR and A321XLR.
The airport already has a Philippine Airlines A321neo that flies to Manila and the longer-range versions will open further opportunities in Asia.
The newly launched A321XLR has already attracted interest from airlines, including an order for 36 from Qantas.
The airport chief notes the new A321s will allow airlines to fly direct from Brisbane to cities that don't support a 300-seat widebody service but have enough traffic to profitably fill a narrowbody.
And with its new runway, he says, Brisbane will be able to take on all comers.
"We can operate virtually every time of the day because we have runway capacity available, we have no curfew and we have no operational restrictions whatsoever," he says.
"We have a very modern terminal that's able to accommodate more passengers and more flights."
At the same time, de Graaff sees aircraft like the 777X and the 787 as being able to serve longer range destinations in the US, Canada and South America.
"There are people here in Brisbane that are dreaming about a direct flight to New York and London and we shouldn't rule that out either," he says.
"It's going very fast.  It's not that long ago that twin engine aircraft were not able to do those long-range flights and today they can."
By Steve Creedy
---
About Steve Creedy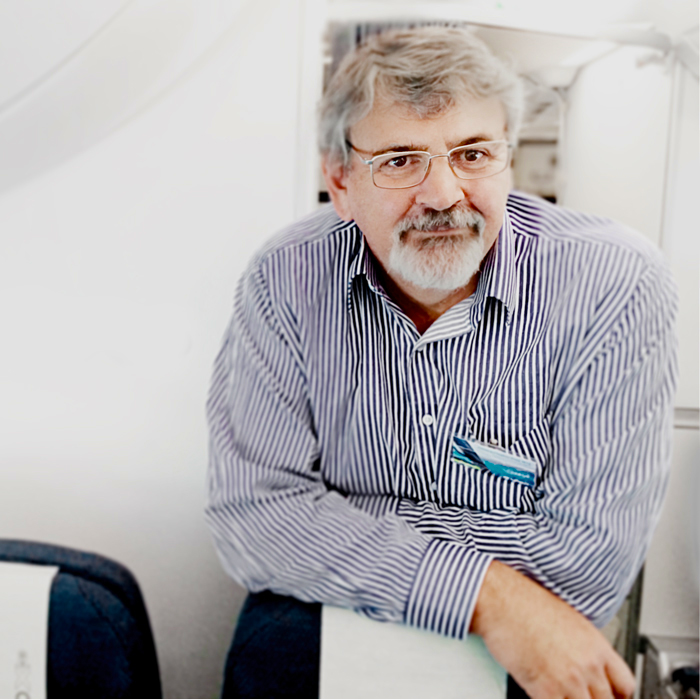 An award-winning journalist, Steve began covering aviation in the United States in the early nineties before returning to Australia later that decade and editing The Australian's aviation section for 17 years. He is editor of Airline Ratings and has co-authored books on industry initiatives aimed at reducing greenhouse emissions.
Steve has joined the AAA to write interesting and informative editorial on the aviation industry.