Being located in an area known for cyclones and tropical storms hasn't stopped Cairns Airport from making its mark globally when it comes to on-time performance (OTP).
The Queensland airport is again celebrating being named as one of the world's 10 most punctual small airports in the annual Punctuality League published this month by schedule expert OAG.
Its ninth place also made it the only Australian airport to make the wider top 20 list after it recorded an OTP of 83.7 per cent.
It was a turbulent year for the category — defined as airports with 2.5 million to 5 million outgoing seats per annum — as new entrant Minsk swept in to take the top spot with an impressive OTP of 92.35 percent.
Brazilian airports moved up the ranks while Hanover dropped from second to 16th place,  Bergen fell from eighth to 17th and Brussels Charleroi exited the top 20 after ranking sixth last year.
Cairns held its own to secure a Top 10 spot for the third consecutive year, something chief executive Norris Carter attributed to the airport's commitment to customer service and a great airport community "that works together for a common goal".
he said, pointing to a team effort from workers ranging from ground handlers to terminal and airline staff as well as the correct resourcing of assets such as check-in and gates.
Nor is Cairns sitting on its laurels: Carter believes the airport's planned $55 million upgrade of the domestic terminal will help it keep up the good OTP work.
The project, due to be completed in 2020, will see the T2 terminal expand to 10,000 square metres with additional seating and improved layout that simplifies navigation for passengers.
It includes an additional 2000 square metres of dining and retail options.
Carter said the reconfiguration would address congestion at gates at certain times and put everything in "the right place".
Cairns was not the only Queensland airport to return to the OTP winners circle with top 10 honours.
Brisbane Airport again claimed the highest ranking of any Australian airport to come in at number eight in the 2019 large airport category (10-20 million seats) after running sixth last year.
Brisbane's OTP of 82.58 per cent was within reasonable striking distance of category winner Osaka's 88.22 percent. New entrant Honolulu proved the dark horse in this category, moving straight to second place with an OTP of 87.67 percent.
Brisbane Airport Corporation chief executive Gert-Jan de Graaff said Brisbane's excellent OTP result was testament to years of strong collaboration between the airport, airline partners and Airservices Australia.
"OTP is a very important measure of multiple systems and schedules working efficiently, despite being significantly influenced by factors beyond our control such as weather and complexities within the broader national and international network,'' he said.
"We cannot achieve the result we have without the extensive work, research, technology and innovation being done in this area by so many of our partners across Australia and the world.
"The very good news is, we expect OTP to continue to improve with the opening of Brisbane's new runway in mid- 2020 which will effectively double Brisbane Airport's capacity, providing us with the most efficient runway system in Australia."
Aussie airports to make top 20 list in other categories included Adelaide, which ranked 13th in the medium airport category (5-10m departing seats) and Perth, which was 16th in the same list.
Adelaide's OTP came in at a creditable 82.95 per cent and Perth was not far behind at 81.94 per cent.  .
Sydney and Melbourne were hard up against each other in the major airport category (20-30 million seats) with the Emerald City ranking 17th and its southern competitor coming in at 18th.
Sydney's OTP of 76.1 per cent was slightly ahead of Melbourne's 74.69 per cent.
OAG looked at 58 million flight records using full-year data over 2018 to create its tables and split airports into five categories.
To qualify for the Punctuality League, OAG's schedules database must have flight status data for at least 80 per cent of an airport's scheduled flights and the airport must have a minimum of 2.5m departing seats.
It defines on-time flights as those that arrive or depart within 15 minutes of their scheduled arrival departure times.
Among the airlines, Latin American carrier Copa Airlines achieved the overall top spot with an OTP of 89.79 per cent, up three percentage points. It was followed by airBaltic (89.17 per cent), Hong Kong Airlines (88.11 per cent), Hawaiian Airlines (87.52 per cent) and Bangkok Airways (87.16 per cent).
Qantas was the only Australasian carrier to make the global top 20, coming in at sixth with an OTP 85.65 per cent. It's Singapore-based joint venture, Jetstar Asia, also did well to rank  12th with 84.13 per cent.
By Steve Creedy
---
About Steve Creedy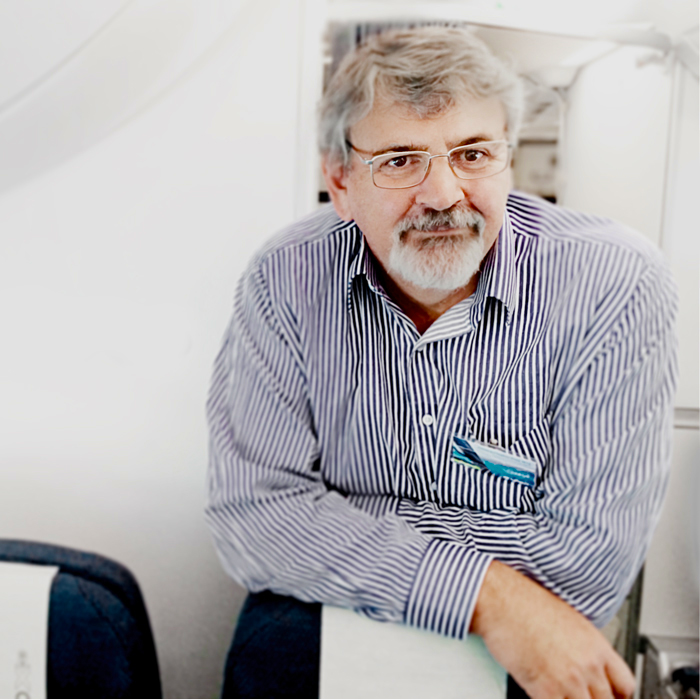 An award-winning journalist, Steve began covering aviation in the United States in the early nineties before returning to Australia later that decade and editing The Australian's aviation section for 17 years. He is editor of Airline Ratings and has co-authored books on industry initiatives aimed at reducing greenhouse emissions.
Steve has joined the AAA to write interesting and informative editorial on the aviation industry.